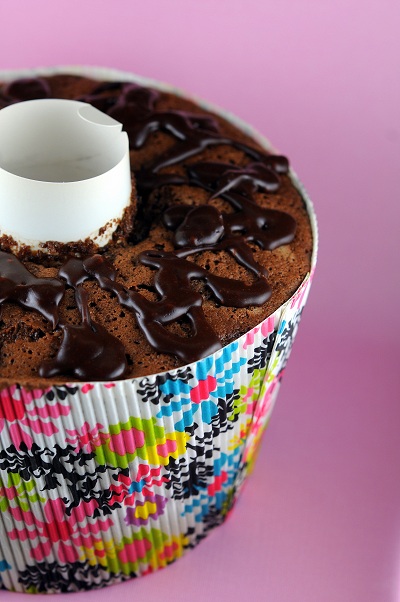 I always seem to be a day behind on everything. Heck when I found out that Ryan Reynolds just married Blake Lively I was like when were they dating? I try not to follow what Ryan is doing because it was my understanding that while I am getting married Ryan was to be staying at home pining away for me never to love another. I was quite sure he was sitting there day in and day out crying and making a voodoo doll of my fiancé. So imagine my surprise when I read that he had gotten married. And when I looked it up they had been dating for quite some time. And just today when looking up how to spell Blake Lively I found out that Blake is pregnant and it's Ryan's. Umm, Ryan, we need to talk. You are not living up to your part of the bargain here buddy. 🙂
Another thing I was behind on was National Coffee Day. It was yesterday. I saw it on Twitter. I live in the city of the perpetual buzz I kind of needed to celebrate National Coffee Day. So while a day late I decided to make something to honor that.
If you have ever made a chocolate pound cake they tend to run dry. I was discussing this with someone who runs a bakery and she said, oh then I have the recipe for you. She promised that it would not be dry. And while I agree it is not I'm not totally sure I would categorize it pound cake. But what's in a name? What I did get was a moist chocolate cake that was quite yummy.
I love Mexican coffee with its hints of cinnamon, chocolate, and vanilla and decided that is what I would adapt her cake too. I baked them in paper tube pans that I found that a reader once sent to me. I went that route because I need to give them away (since apparently I owe Ryan a wedding gift…cheater). If you bake them in paper you might want to adjust the baking time a little as I had to bake this longer than indicated.
Off to read about other stuff I clearly know nothing about!


Cinnamon Mocha Pound Cake
2-3/4 cups sifted all-purpose flour
3/4 cup unsweetened Dutch process cocoa powder
2 tsp. baking powder
1/2 tsp. baking soda
1 TBSP cinnamon
Pinch of salt
1 Tbsp. plus 1 tsp. white vinegar
Water to make 1-1/3 cups
1 Tbsp. instant coffee granules (I used Via)
1/2 cup unsalted butter, at room temperature
½ cup shortening
1 cup firmly packed dark brown sugar
1-2/3 cups granulated sugar, divided
1 Tbsp. vanilla bean paste
6 large eggs, separated and at room temperature
1/2 tsp. cream of tartar
1 cup milk chocolate chips
Grease a 10 by 4 inch, one piece tube pan. Preheat oven to 325 degrees F.
In a medium bowl, sift together sifted flour, cocoa powder, baking powder, baking soda, cinnamon, and salt. Set aside.
Pour vinegar measuring cup and add enough cool water to measure 1-1/3 cups. Drop instant coffee granules into vinegar-water and stir to dissolve. Set aside.
In large bowl of electric mixer fitted with paddle attachment, cream together butter, shortening, brown sugar, 1 cup granulated sugar (reserve remainder), and vanilla for about three minutes at medium speed, until light and fluffy, about three minutes.
At a low speed, add egg yolks one at a time. When all yolks are in, increase speed to medium again and beat for one minute.
At a low speed, add sifted dry ingredients in three additions and coffee-water in two additions. Begin and end with sifted dry ingredients, and add coffee-water additions very gradually; do not overbeat.
In clean and separate bowl beat egg whites with clean beater(s) until foamy (use hand-held mixer for this or if like me another mixer). Sprinkle on cream of tartar. Incorporate it at low speed, then increase speed to high; beat until traces of beater marks show in whites. Add reserved 2/3 cup sugar and beat this just to stiff peaks.
Plop a large spoonful of meringue into your cake batter and fold it in not too thoroughly to lighten the batter. Add remaining whipped egg whites in three additions, folding in not too thoroughly after the first two and just until batter is an even color with no white streaks after the final addition. Fold in chocolate chips. Carefully turn batter into prepared tube pan.
Bake 55 to 70 minutes, turning pan once back-to-front after about 30 minutes. Cake will rise and form some cracks on the top surface. To test for doneness, insert toothpick into a center part of the cake; toothpick should emerge with only a few moist crumbs clinging to it. Do not overbake! Remove baked cake to cooling rack; allow to stand 15 minutes. Glaze.
Store airtight at room temperature for up to two or three days; freeze for longer storage.
Mocha Glaze:
2 TBSP unsalted butter
2 TBSP unsweetened cocoa powder
2 cups powdered sugar
Coffee to thin (mine was about 4 TBSP)
Melt butter in a small sauce pan and add cocoa powder when butter has melted. Whisk in powdered sugar. Use coffee to then. Pour over cooled cake and serve.