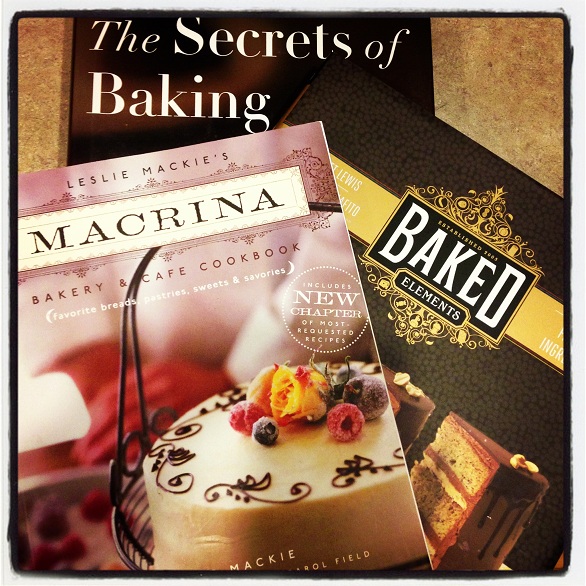 Going back to extreme budget living could not have come at a worst time (#whitegirlwhineycookproblem) as October is the month that several cookbooks I have been waiting for will be released. The one I was most excited for already came out. I sung it's praises here and must say you probably should have it in your collection… Baked Elements: Our 10 Favorite Ingredients
.All of the Baked books are wonderful.
Since so many people ask me what cookbook they should get. It's a hard question as tastes vary. But usually the first book I tell people to get is The Secrets of Baking: Simple Techniques for Sophisticated Desserts
. Good basic recipes that turn out and can be adapted to do many things.
Ones I don't know if I can recommend or not but really, really kind of want (not need) are:
More from Macrina: New Favorites from Seattle's Popular Neighborhood Bakery. I own the first one and have made some amazing bread from it. The Oatmeal Buttermilk Bread is my go to for sandwich bread. Can't wait to see what their next one holds.
Speaking of Seattle the one "celebrity" chef we have around here, Tom Douglas finally came out with a baking book from his local hit baker The Dahlia Bakery. Their Coconut Pie is legendary.
And lastly I am so waiting for the Bouchon Bakery. If you have ever dinned at a Thomas Keller establishment then you know this is probably going to be amazing.
Since I can't go and buy all of them I will have to check them all out at the bookstore and really decide which one I want. What cookbooks are you looking forward to coming out?