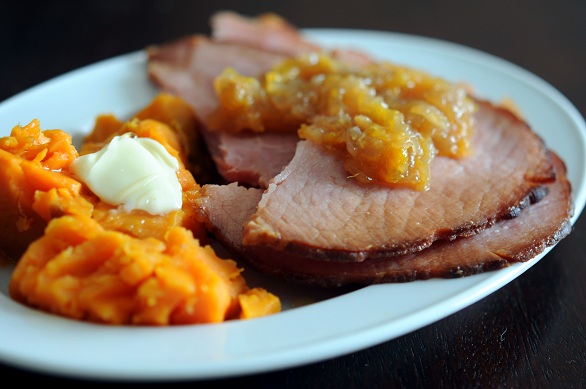 So amongst the nice well wishes this week I did get a scathing 14 paragraph (yes, 14) email about how ridiculous it is that I run my (FREE to YOU) blog and don't have a print recipe button for all of my recipes. This is not a new complaint to me and when the site got redone I added a print recipe button. When I first started my blog 7 years ago that wasn't an option. It's added now and the newer recipes have it. I will when I have time (so possibly never 😛 ) go back and add it to the old recipes.
In the time the person took to write the 14 paragraphs to me they could have Googled how to get the recipe off my site. You might have heard of it…it's called Copy and Paste. If you haven't heard of it…Google it and it will change your life. I promise. With sprinkles on top.
But in all seriousness people…copy and paste. It will take you about 30 seconds…less if you are quicker…longer if you are my mother (love you mom). None the less it's not THAT big of a pain. And like I said, when I have the time I will go and update my free website for you. I even did a little yesterday.
If you follow me on FB I asked people if they wanted the ham recipe I was making and people said yes please…so here you go…with a print button and everything. 😀 It's a slow cooker recipe so it makes your life even that much easier. You do have to massage the ham a bit with some rub but some people pay good money for that. 😉 Don't skip the Apple-Ginger Chutney as MDP says it makes the meal.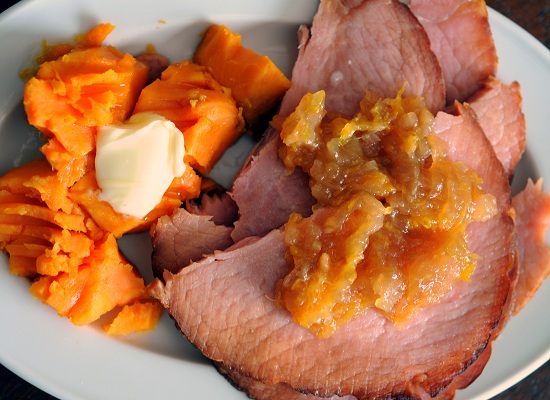 Ginger-Ale Ham with Sweet Potatoes and Apple-Ginger Chutney
For the Rub:
1 cup packed brown sugar
2 TBSP Dijon Mustard
2 TBSP Honey
1/8 tsp. cayenne pepper
For the Ham:
1 smoked, bone in picnic ham
2 medium sweet potatoes (1 ½ pounds approx.)
3 cups ginger ale
Combine brown sugar, mustard, honey, and cayenne in a bowl.
Poke holes in the ham using a skewer as deep as you can until skewer meets resistance….or breaks 😛 >
Pat ham dry and coat with rub mixture. Place ham in a 4-6 quart slow cooker.
Peel the sweet potatoes. Cute potatoes into eights and place around ham in the slow cooker.
Pour ginger ale around the ham, being careful not to pour too much on the ham or you will wash the rub away.
Cover and cook for 3-4 hours on high or 5-6 hours on low. I went with low.
Slice ham. Serve ham with sweet potatoes and top with chutney.
Apple-Ginger Chutney
1 cup apple cider
2/3 cup white wine vinegar
1 tsp. fresh gingerroot, minced
½ cup brown sugar
Pinch of salt
1 cinnamon stick
3 medium apples, granny smith, peeled, cored, and diced
½ cup sweet onion, diced
1 TBSP vegetable oil
1 medium orange, segmented and chopped
Saute apples and onion in oil over high heat, stirring frequently until liquid is nearly evaporated.
Put apples and onion into a saucepan and add the remaining ingredients. Let the liquid reduce down so that it forms almost jam.
Discard cinnamon stick.
Can be served hot or cold.
Adapted from Cuisine at Home Slow Cooker Special Edition Magazine
And because it's Fur Baby Friday…my dog sporting her Mail Chimp hat.