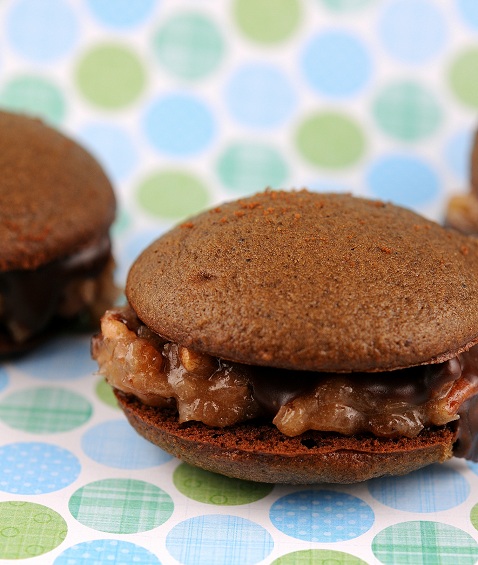 "IF YOU WALKED OUT OF BED TODAY AND HAD A JOB TO GO TO, AND A HOME TO COME BACK TO, AND SOMEONE WAITING THERE WHO CARES ABOUT YOU? FOLKS, THE GAME'S OVER, AND YOU'VE WON" –Larry Miller
It's really that simple. People don't think it is. They get distracted by what they think they need. More like what society tells you that you need.
I stick out like a sore thumb in my area. For one thing I don't wear the uniform as the men who know our area call it. Let me start by saying it's not an ugly outfit…it's just that every woman around here wears it or some version of it every freaking day. I walked into the grocery store one time and it was like I was fresh out of the Stepford Wives movie. For those wondering the uniform in question is LuLulemon Black Yoga Pants, a long t-shirt, either a North Face or Patagonia Puffer Black Vest Jacket, Uggs (unless coming from gym then running shoes are acceptable) and usually a Nike baseball hat of some sort (though usually also black). Always sporty to show people that at any moment could be working out or driving their SUV's into the mountains for an adventure. I on the other hand am usually in jeans and a hoodie sweatshirt…even in Summer. 😛
MDP went to buy me a North Face Puffer Vest as a joke and came home almost chocking on the price tag of the one that is on sale. Don't get me wrong, I am all for expensive taste (just look at my Pinterest boards) but most of these women own yoga pants after yoga pants and Puffer Vest after Puffer Vest. How many of these things do you need? I know someone who owns so much North Face wear she could open her own shop. She hikes like three times a year…and not in extreme weather…thank God she owns that gear/wear. But that's what people wear around here and so the women literally buy into it.
I wish more people could be comfortable wearing what they truly wanted but in a society of don't wear that wear this I don't see that happening anytime soon.
There is nothing uniform about these whoppie pies. I saw a version of them on Confessions of a Cookbook Queen. Hers used cake mix but I was making these as a special treat for someone and decided to be crazy and make the full deal. To see Kristan's version (the much more simple…aka what I should have done 🙂 method) go here. I on the other hand used the Bon Apeptit recipe that was multi step. Though really if you broke it down it wasn't really hard just time consuming.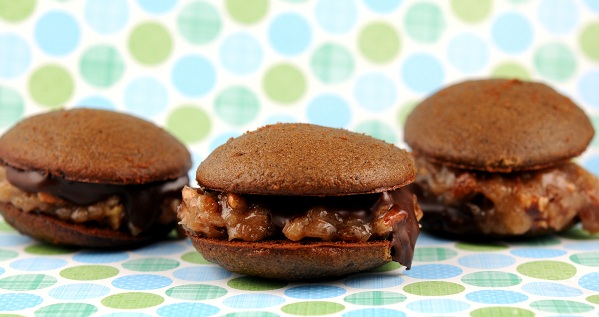 German Chocolate Whoppie Pies
I used this recipe. I will just link it as the only change I made was to use Milk Chocolate Chips instead of Bittersweet for the Ganache.