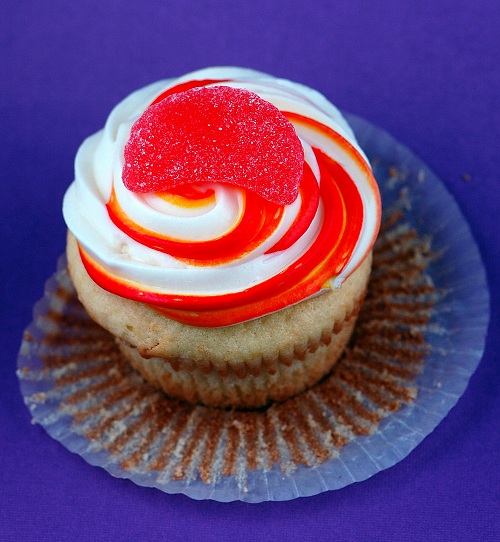 Other than when is the wedding the other question people feel compelled to ask me is if I am going to lose weight for the wedding. First off not telling right now when the wedding is but I will say it's a while off. Wedding planning is fun and pretty…why would I want that to end? 🙂 Plus it's nice to have a wedding board for a reason instead of the oh gee I want to get married I guess I should get a boyfriend board. 😛
As for the second thing….first off how rude? And second am I going to lose weight for the wedding? Maybe. I have been tracking what I have been eating and sometimes I let that influence my choices and sometimes I don't. And if at the end of it when it comes time to throw on the wedding dress and I am smaller so be it. If not, oh well.
I wasn't proposed to when I was a bikini model. I was proposed to how I look now. And I look good. And I look good to MDP all the time. I mean the man has seen (and smelled) me at my worst as we play hockey together. Let me assure you that I smell something horrid after hockey, have a beet red face, and hair matted to the side of my head…oh and gear that makes me look 50 pounds heavier. If he can find me cute then, I don't have much to worry about. 😉
But the plan is to buy a used dress. And well for those who follow me on Pinterest and my Ball and Chain Board know that I have expensive taste….especially in dresses. Girls who wear Vera Wang and Reem Acra are usually on the smaller side. That is not me. And considering the fact that the wedding industry feels that anyone over a size 8 is plus size your options get limited.
I've already lost a little . Doesn't mean I don't eat a churro at Costco now and then (aka today). But I won't be dieting. I won't be taking diet pills (AdvoCare is what is popular these days) and doing cleanses like all the housewives around here do. And I of course will still be licking the frosting off of well…anything. 😀 Speaking of frosting I found this frosting on Pinterest. It was originally for cinnamon rolls but for some reason I thought would go well with orange cupcakes…it does. I added more powdered sugar than the original recipe because I was wanting to pipe it. I would love to try it on cinnamon rolls one day as well.
Creamsicle Cupcakes
Orange Vanilla Bean Cupcakes
1 1/4 cups cake flour
1 1/4 tsp. baking powder
1/2 tsp. baking soda
1/2 tsp. salt
2 eggs
3/4 cup sugar
1 tsp. vanilla bean paste (or extract)
1/2 cup vegetable oil
1/3 cup buttermilk
3 TBSP orange juice concentrate
1 tsp. orange zest
Preheat oven to 350F.
Sift dry ingredients together.
Add buttermilk, orange zest, and orange juice concentrate.
In the bowl of an electric mixer fitted with the paddle attachment, add eggs and beat 10-20 seconds. Add sugar and continue to beat on medium speed about 30 seconds. Add vanilla paste and oil, beat.
Reduce mixer speed to low and slowly add about half of the flour mixture. Add half of the buttermilk mixture, then the rest of the flour mixture and the rest of the buttermilk mixture. Beat until just combined. Scrap down the side of the bowl.
Pour batter into a muffin pan prepared with paper liners. Fill liners about 2/3 full.
Bake cupcakes in pre-heated oven for 12-14 minutes.
Cool in pan 1-2 minutes, then remove cupcakes from pan (carefully) and finish cooling on a wire rack.
Orange and Vanilla Whipped Cream Cheese Frosting
16oz cream cheese, at room temperature
2 1/2 cups powdered sugar
1 tsp. vanilla bean paste
1 tsp. orange extract
1 cup heavy cream, cold
Orange gel coloring
Beat the cheese, sugar and vanilla bean until smooth and fluffy. In a separate bowl, beat the heavy cream to nearly stiff peaks, then add the whipped cream into the cheese mixture and quickly and briefly beat to combine. Do not over beat.
Remove half the recipe and add the orange extract.
Using a piping bag, add streaks of orange gel coloring to side of bag. Then carefully (best you can) add vanilla frosting to one side, and then orange to the other. You won't get this perfect who cares. 🙂 Pipe onto cupcake and hopefully you will get a streak of orange…if not it will still taste good. Top with orange slice candy if so desired.
Cupcake recipe adapted from Glorious Treats and Frosting recipe adapted from Not So Humble Pie