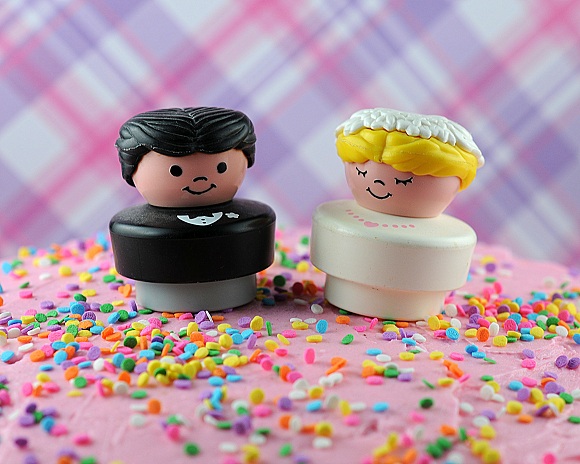 Today I started what I am calling Operation Wedding Cake. Many a person asks me to make them a wedding cake. I laugh. They look puzzled. I tell them I can't decorate a cake. They don't believe me. I then ask them if they have ever eaten a layer cake that I have made. And no one can really say that they have. Because I don't make them often and if I do it's never full size. I can't frost. I can frost cupcakes just fine because there is a piping bag to help. But cake. Cake is my nemesis.
I feel so bad about the fact that I can't help people out (and I hate disappointing people) so I decide to start Operation Wedding Cake. I have zero desire to go into the wedding cake world. But I would love to help my friends out who are on a tight budget and ask me to make a cake for them. So I am giving myself a year to practice cakes.
The first thing I learned is that I need proper tools which I don't have. I needed cake rounds and I didn't have those just a square plate which was hard to frost on. I need a pedestal that turns. I didn't have that. I also need a frosting comb. All of these things are on their way to me. I just didn't have them today and I was dead set on making a cake today as it was cool.
I realize that this looks nothing like a wedding cake. I made it like this in honor of the site it comes from Sprinkle Bakes. I was fortunate enough to get her cookbook SprinkleBakes: Dessert Recipes to Inspire Your Inner Artist
for free and what a treat it is. It is total visual eye candy. It has a lot of decorating tips and techniques that I plan on attempting to learn. And since it's from Sprinkle Bakes it had to have…well…sprinkles! And to me the cake had to be pink. :)
I like this cake. It was dense enough to be sturdy for layering and yet light enough to be good texture. And well you can never go wrong with buttercream.
And yes for those of you saying why on Earth are you making a layer cake from scratch when you should be packing…because I should be packing. Avoidance is my friend. Until of course 3 days before I move and really freak out. 😀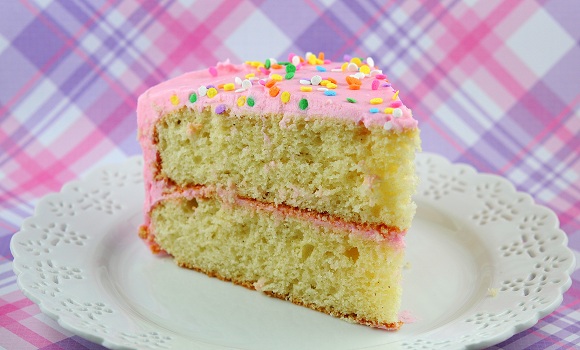 I used her exact recipe so I will simply link you to the recipe on her site. The only thing I obviously didn't do is add the pocky.