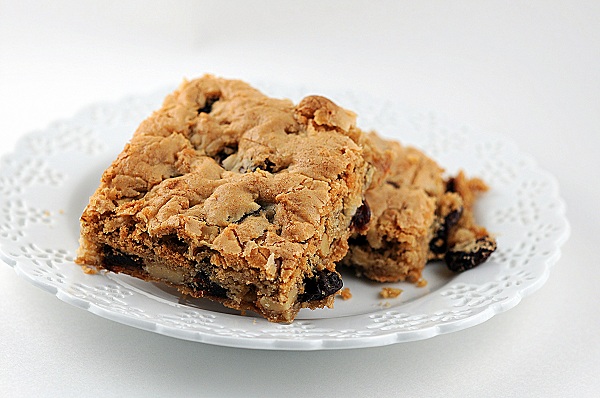 I have been eating such random things lately just so I don't have to move them over. We've invited people over for beer to help clear out the beer fridge. Sadly we are down to the beers and sodas no one wants and yet we are still drinking because we are just that lazy. I took that approach to my baked goods as well. I decided that no cake mix is coming with and so I decided to make something with that. When I had made Funfetti cake bars awhile back a reader sent me a recipe using cake mix for bars and I never got around to using them…until now.
The mix ins are all up to you. They were what I had in my cupboard and the amounts are literally just what was left in the bag. You can adjust the amounts as you see fit. You can also change what you throw in there. Though I must admit all of those who ate these bars decided that for something I just threw random things at these were pretty darn awesome.
In random news:
Don't ask how packing in going. Sigh.
My friend got a Groupon and is making us go to Boot Camp. It's just 30 minutes but none of that sounds fun to me(especially since it's in the am). I will go but I won't enjoy it. Plus it's women only…not sure how I feel about that. The best part of boot camps are staring at the nice male firm butts. 😛
Spiders like to hide in boxes people give you. It's a great cardio workout but the neighbors have come by twice to see if I was okay due to blood curdling screams.
I have 31 boxes of cookbooks. Either you are in shock or highly impressed. 😀
I really, really look forward to moving to somewhere that is not up three flights of stairs. It's great for security reasons but lousy for everything else. I will however miss having a pool for the kiddos.
I had to remove the dirt/plants from my planters in order to get the movers to move them. They weigh quite a bit. Little sad about that but also don't know how I would get them down any other way. It was bad enough getting the empty pots up here.
Making the mistake of going to Michaels on a coupon day is worse than Costco on a Saturday. I only needed ribbon but came *this close to signing up for cake decorating class. Maybe when my life settles down a bit.
I don't think the guy at the liquor store believed my when I told him I needed Goldschlager for my job. 🙂 But it's true.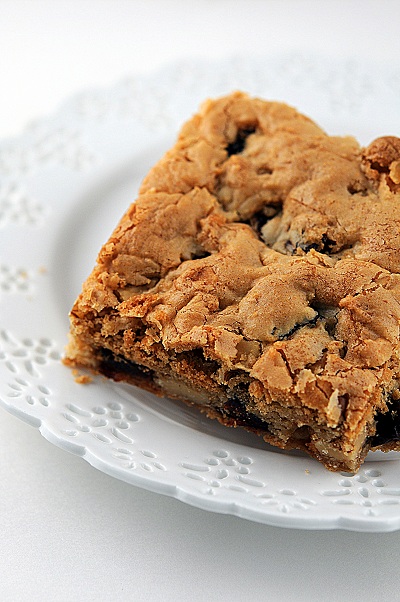 Don't Want To Pack That Kitchen Sink Cake Bars
1 package yellow or white cake mix
3/4 cups brown sugar
3/4 cup melted unsalted butter
2 large eggs
1 1/2 cup chopped walnuts
2 cups dried cherries
3/4 unsweetened coconut
Preheat oven to 350F.
Grease and flour a 9×13-inch pan.
In a stand mixer with a paddle attachment combine cake mix, brown sugar, butter, and eggs until batter forms.
Then add the coconut and mix until fully incorporated.
Add dried cherries and walnuts.
Spread evenly into prepared pan.
Bake for 30-35 minutes.
Let cook for 10 minutes and then run a knife around edge of pan. Let sit for another hour. They will fall apart if you eat them hot.