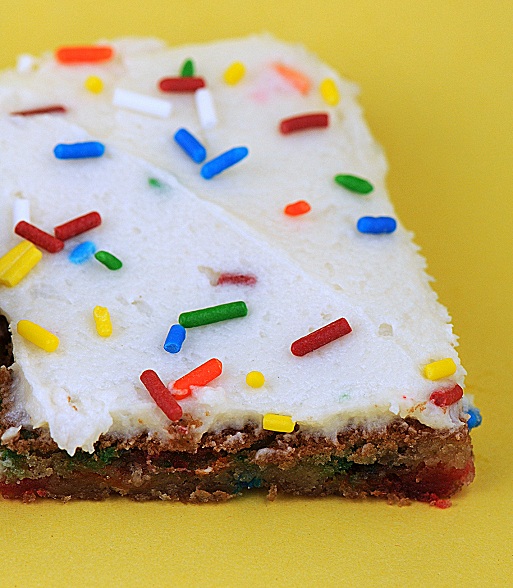 Happy Birthday little blog! Or anniversary I can never really tell which it is. Pick one I guess and go with that. 7 years ago today I decided my new hobby should be food blogging.
I'm freshly back from BlogHerFood12 and can tell you that nothing makes you know how insignificant you are in the blog world like going to a food bloggers conference these days. Wow. Hundreds and hundreds of people with what seems to be two things as their objectives: how do I get a cookbook deal and how to get sponsors. I however was there to meet people.
Two years ago when I went to IFBC here in Seattle it seemed like more people were there to meet other bloggers. Now it seemed like people just consider other bloggers competition. Let me tell you folks I am in competition with no one. I write my blog for me. If others think it is good and want to read it all the better. 🙂 I felt at times as if I was in a really bad speed dating conference. All these people who were *dying to meet me* talked to me for about two seconds and moved on (there were exceptions of course…there always are).
The phrase "I don't want to keep you from meeting other people" was said to me not once, not twice, but four times in the course of 2 days. Umm, fyi that is the polite way of saying wow you are really uninteresting and/or I don't think I can get anything out of you so I am going to move on. And they did. Which is fine. Just don't pretend you are dying to meet me then.
Then there were the super popular bloggers, some of who I know because we have been around together for a while, and many of them are still nice but many of them have grown a stick up their ass. I don't blame them…it's hard not to get an ego when people flock to meet you and act as if you are a rock star. Ummm, bubble bursting time: Rock Star you are not. You make cookies, 10 minute pasta dishes, and put Oreos in everything (yes I do that too…not a rock star). And then there are my favorites, the popular bloggers who I don't read their blog and therefore don't know who they are who get BEYOND upset that you don't know who they are. Or they are too good to tell you who they are. You are standing around talking in a group and you say "Hi I'm Peabody I write Culinary Concoctions by Peabody" and they just stare and say "oh". I had to find out from OTHER people who they heck a couple bloggers were since they couldn't be bothered to tell me who they were.
All of that sounds bad yes I know…but really there was awesome stuff too!!!
1. The people who were dying to meet me that actually wanted to meet me. And did. And we had a good chat. Some of us had good food and wine together.
2. Meeting new people who I didn't know their blog but do now and are lovely, lovely, lovely people!
3. The Fairmont Seattle was a great place to have the conference! Minus the fact that they felt the need to put all of the food on skewers. Spinach salad…on skewers. Potato salad…on skewers. I was surprised the cookies weren't on them as well. I'm sure they were thinking about it. The Samoa Popcorn they had was OMG and I am so going to try and recreate that for you all.
4. I met chef Ben Ford thanks to Dole and She's Becoming Doughmesstic. Lucky for me I didn't really know much about him before I talked to him. We actually had quite a few culinary instructors in common and talked about that. Come to find out not only was he good at making food he is the son of Han Solo. That's right, Star Wars geek was talking to the son of Harrison Ford. I'm really happy I didn't know this or I might have said really stupid stuff. 😛 Well, even more stupid stuff.
5. Getting to share with people my favorite places to go in and around Seattle. I really do love the city I live in.
Anyway, enough about the conference and more about the blog. Much has changed since this blog has started and yet much has stayed the same. I decided to that since sooo many people were excited about the cookbook give away that I would for the next 7 days give away one thing in honor of my blog turning 7! Each item I will be giving away are things that I use for this blog and my kitchen on a weekly basis. Starting with mini loaf pans…which I bake with ALL the time and people ask me ALL the time where do I get them. Where I get almost everything. Amazon.
So if you have any interest in winning a set of Wilton Recipe Right 3 Piece Mini Loaf Pan Set
simply leave me a comment letting wishing my blog a happy birthday or anniversary (whichever) and tell me you would like the pans. You have to live in the United States though to be eligible (sorry to all my international readers). Wednesday June 20th 2012 the winners of all 7 prizes will be announced. You have until Tuesday June 19th 2012 at noon Pacific Standard Time to enter. You must comment on the post of the item you want not just a comment saying I want it all. :P
Lastly of course is the actual food here on this food blog. Funfetti had to make an appearance as did buttercream. These are more cake than cookie as far as bars go. But I wanted something more cakey for the celebration. You don't need to frost them but why wouldn't you?
Thanks for reading all these years…or months, or days…however long you have been a reader!!!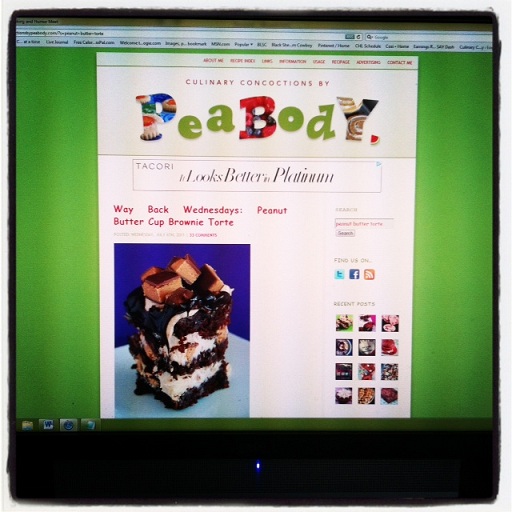 Funfetti Blog Birthday Cake Bars
1 ½ cups Funfetti cake mix
1 cup all-purpose flour
½ tsp. baking soda
1 cup unsalted butter, at room temperature
1 cup powdered sugar
2 eggs
2 teaspoons vanilla extract or vanilla bean paste
As many sprinkles as you want
Preheat oven to 350F.
Spray a 9-x-13-inch pan with baking spray and set aside.
Using a stand mixer with a paddle attachment, cream together the sugar and butter until light and fluffy on medium-high speed, about 3 minutes.
Add the eggs and vanilla and beat until smooth.
With the mixer on low add the flour, Funfetti cake mix, and baking soda until well combined.
Add in the sprinkles.
Spread batter evenly in prepared pan, smoothing with a spatula.
Bake for 20-22 minutes until top is browned and a knife will come out clean. Cool on a wire rack for 30 minutes then frost.
Funfetti Buttercream
2 cups powdered sugar
½ cup unsalted butter, at room temperature
½ cup Funfetti cake mix
2 TBSP milk
Using a stand mixer with the paddle attached, add the butter and 1 cup of powdered sugar. Start on low and then increase speed. Add remaining powdered sugar, milk, and cake mix. Beat until well incorporated.
Frost cooled bars and add more sprinkles.
Inspired by Fake Ginger