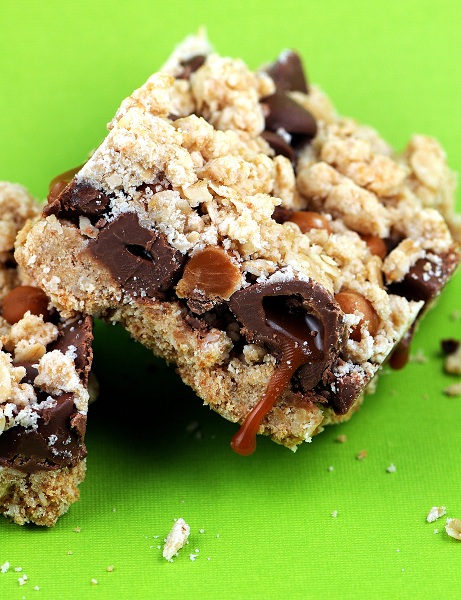 Dear Shoppers of Wal-Mart-
Washington State adopted a new law as of June 1st that allows certain establishments, Wal-Mart included to sell hard liquor. This however comes with a large tax. This tax was discussed in detail. And while the tax went up it seems to be costing me about the same as when I went to the liquor store except now I can buy vodka after 7pm at night without having to go driving all around.
There is even a sign that tells you about the tax. So please do not freak out on the cashier who has nothing to do with the tax. Neither does the manager that you demanded to see. This doesn't make it become any cheaper. You either want your vodka or you don't. And from the looks of you…you did want your vodka…at 10:30am.
By the time I got to the poor cashier she was yelled at by all three people in front of me. I don't think she had ever been happier to see someone just buying oven cleaner.
Something to remember is that often the employee has very little to do with what is going on. This happens a lot when I am scorekeeping. I don't give the guy a penalty but they bitch and moan and blame me as if I have been sending mental messages to the refs telling them to send the guy to the box for tripping.
95% of the time your food is taking forever has nothing to do with your waitress/waiter; it has to do with the kitchen. Feel free to complain to management but don't take it out on your waitresses tip. 🙁
This is the week of candy. Whopper bread pudding and now Rolos. I've been on a BIG Rolo kick as of late. I made these for my hockey team who ate them up quickly and were pro the Rolos.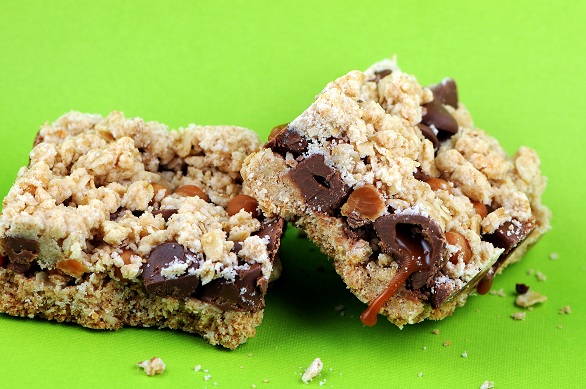 Oatmeal Rolo Bars
2 cups old-fashioned rolled oats
2 cups all-purpose flour
1 cup packed light brown sugar
3/4 teaspoon baking soda
1 teaspoon salt
10 ounces (2 1/2 sticks) unsalted butter, cut into small pieces
1 cup semisweet chocolate chips
1 cup caramel bits
1 package mini Rolos (if you can't find another half cup chocolate chips and caramel bits)
Preheat oven to 350 degrees. Coat a 9-by-13- inch baking pan with cooking spray.
Stir together oats, flour, brown sugar, baking soda, and the salt in a large bowl. Blend in butter with a fork or your fingertips until mixture resembles coarse meal; press half of mixture onto bottom of lined pan.
Bake until just set and starting to color around edges, about 20 minutes. Let cool in pan on a wire rack 5 minutes.
Sprinkle crust with chocolate chips, caramel bits, and mini Rolos.
Top with remaining crumb mixture.
Bake until pale golden, 20 to 25 minutes. Let cool completely in pan before cutting into squares.
Adapted from Martha Stewart.com