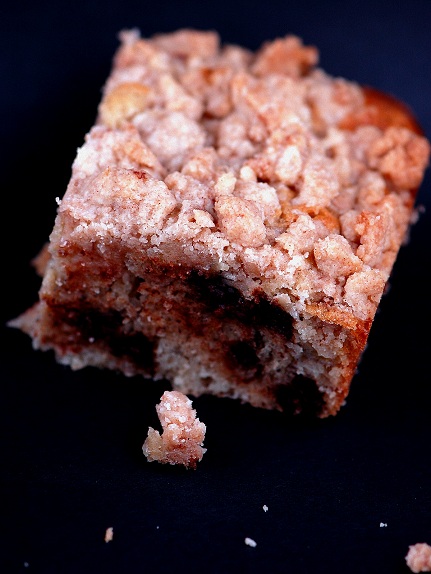 A series of random letters….
Dear IRS,
I owe you money. And while I won't be sending you that money on Sunday I do need to get on payment plan. I filled out my taxes but you won't let me finish them saying that I have more forms to fill out. BUT those forms aren't available yet. Ummm. This is beyond stupid. Why is it that you can't bring yourself to have these forms available when you expect me to have my taxes done and filed in just a few days?
Dear Media,
You suck. I mean really, really suck. You have been tearing apart Ashley Judd to no end lately. The minute I saw her face I knew she was on Prednisone. How? Because I have been off and on it since I was 26 years old. It will do that to your face and body. She didn't have work done and the fact that she gained some weight doesn't make her a cow. And speaking of what the media calls cows…Jennifer Lawrence. For those who don't have teens at home, she plays Katniss in the movie The Hunger Games. According to the media she is huge. She is perfect just the way she is yet the media feels they must alter her. Stop sending people/women these messages. You have two perfectly lovely women being called cows/fat when they are anything but.
Dear socks,
Where the heck do you keep going? I have to go and buy socks again. MDP has to as well. Did you run off together and sock elope?
Dear CCS,
Grandma has left the building face the fact. Gone is the woman that sprinkled ham and chicken on your food. You are left with dry food. Learn to love it again as that is all you are getting. Your currently hunger strike is in vain.
Dear 60 Minutes,
Thanks for doing a piece on how sugar is toxic. Now I have a slew of nasty emails about how I am killing myself and my readers. As someone who has taken a ton of statistic classes I am more than aware of how you can basically find/adjust the numbers to make anything support your cause. I will file it with when carbs were bad, then fat was bad, bacon was going to kill me, then certain fats were bad, then only some fats and carbs were bad, then back to carbs being bad, to eating how we did 10,000 years ago.
Dear Readers,
I have two times as many people reading my blog but 1/3 of the comments I used to get, what gives?
Dear Bananas,
I just make this banana cake because I had bananas going bad on the counter. My mom guilted me in to them not going to waste. But then I had no bananas when I wanted one in my smoothie causing me to go out and buy more bananas. It's a vicious cycle I tell ya.
This is a breakfast cake :)…kind of. The bananas make this much more moist than a typical crumb cake so don't expect it to taste like crumb cake. But I just couldn't resist finding an excuse to make a NY style crumb top to the cake…it was a good choice by the way.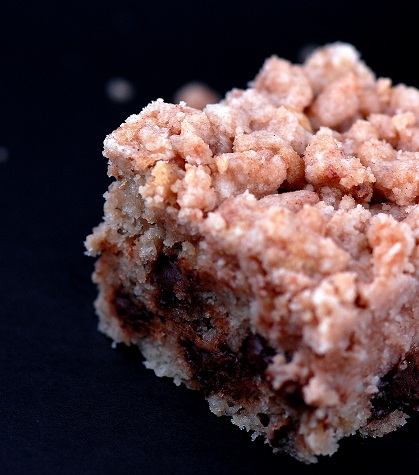 Crumb Topped Banana Chocolate Chip Cake
Crumb Topping:
1/3 cup granulated sugar
1/3 cup dark brown sugar
1 tsp. ground cinnamon
1/8 tsp. salt
8 TBSP unsalted butter (1 stick), melted and still warm
1¾ cups cake flour
Whisk sugars, cinnamon, salt, and butter in medium bowl to combine.
Add flour and stir with spoon until mixture resembles thick, cohesive dough; set aside to cool to room temperature, 10 to 15 minutes.
Cake:
1 ½ cups cake flour
2/3 cup granulated sugar
½ tsp. baking soda
¼ tsp. salt
4 TBSP unsalted butter (1/2 stick), cut into 4 pieces, softened but still cool
1 large egg
1 large egg yolk
1 tsp. vanilla extract
2 bananas, super ripe
1/3 cup buttermilk
1 cup semi-sweet chocolate chips
Adjust oven rack to upper-middle position and heat oven to 325 degrees. Spray a 8-inch baking pan with baking spray and set aside.
In bowl of standing mixer fitted with paddle attachment, mix flour, sugar, baking soda, and salt on low speed to combine.
With mixer on low speed, mix until batter resembles moist crumbs, with no visible butter chunks remaining, 1 to 2 minutes. Add banana and beat until fully incorporated.
Add egg, yolk, vanilla, and buttermilk; beat on medium-high speed until light and fluffy, about 1 minute, scraping once if necessary.
Fold in the chocolate chips.
Transfer batter to baking pan.
Spread batter into even layer. Break apart crumb topping into large pea-sized pieces and spread in even layer over batter, beginning with edges and then working toward center.
Bake until crumbs are golden and wooden skewer inserted into center of cake comes out clean, 35 to 40 minutes. Cool on wire rack at least 30 minutes. Remove cake from pan.
Source: Adapted from America's Test Kitchen "Old Fashion Breakfast Cakes" Episode