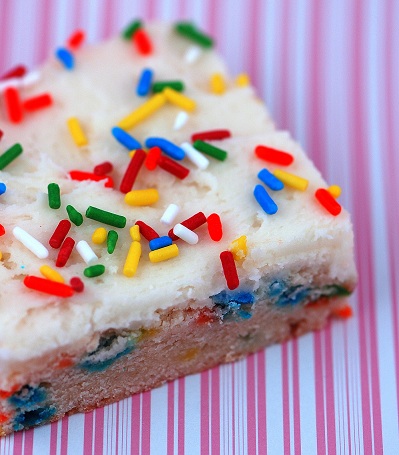 Crazy week ahead of me. Hope everyone had a good and safe St. Patrick's Day. I know I did…but then again I played hockey. :)Here are this week's randoms:
MDP has decided that he likes the new Ren in Footloose better than Kevin Bacon. Which has pretty much caused upheaval and many a woman wondering why I am still with him. 😛 Though in his defense I actually kind of agree and most of the people who argued for Kevin Bacon have not seen the updated version.
MDP as of today now has two 14 year olds!
Because my pinched nerve was getting lonely my knee decided to join in and get some fluid on it. It was bad for a while and thought it might have to get drained but luckily it looks like it is cooperating a little more. Ironically sitting around doing nothing like they told me didn't seem to help it. Going and playing 5 games of hockey in 2 days did. 😀
Major props to the Capital One service rep who answered "Hello This is Peggy" when I called. I pretty much died laughing. He did the accent as well. Obviously his name wasn't Peggy but it was awesome all the same!
Last week other than all the nice treats the dog got I did make her sugar cookies as well…I know bad but she only gets them twice a year. I had seen a version of my favorite store bought cookie the Lofthouse Sugar Cookie in a bar form and decided I needed to see if they tasted the same. They do, but only better. Holy moly these things may be simple but they are nothing short of yummy.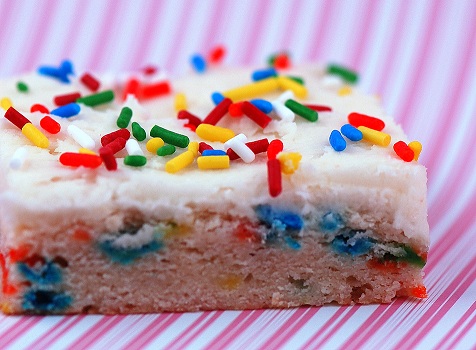 Lofthouse Cookie Bars
I used this recipe but with my buttercream recipe. I also added about 3/4 cup of sprinkles to the cookies to make them more festive!
Buttercream Frosting
¾ cup unsalted butter, at room temperature
5-6 cups powdered sugar
1 tsp. vanilla extract
Milk to thin
Sprinkles
Place the butter in the bowl of a stand mixer with a paddle attachment.
Add 2 cups of the sugar, vanilla, and then the milk.
On the medium speed of an electric mixer, beat until smooth and creamy, about 3-5 minutes.
Gradually add the remaining sugar, 1 cup at a time, beating well after each addition (about 2 minutes), until the icing is thick enough to be of good spreading consistency.
Top cookies with frosting and then more sprinkles.