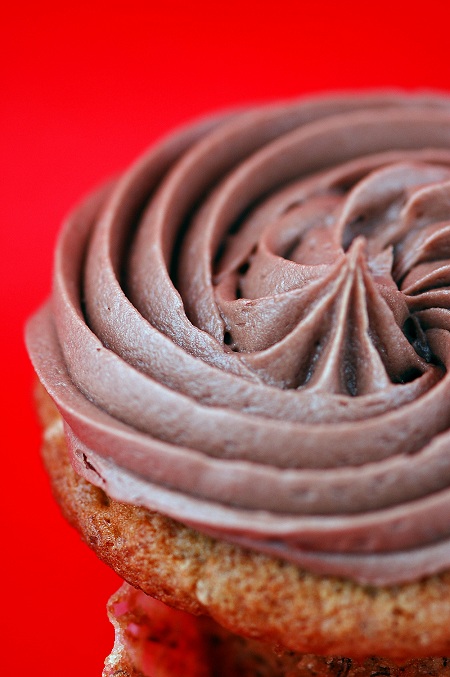 Some time in my late 20's someone wrote a book called Letters From a Nut. It was a funny book where I guy basically wrote fake letters to places just to mess with them. In the spirit of the book I decided I would do one of my own. I wrote to one of the nicer Scottsdale resorts asking if they had recovered my missing tooth. I went in to great embarrassing detail about how I had lost it during rough sex and then proceed to explain just what the tooth looked like.
I sent the letter to a friend who lived out of state to send it to them so that the post mark matched the address I gave. While they of course did not find the tooth they did send me a free night's stay at one of their hotels. I of course paid that forward to a teacher that no one really liked because I figured that the coupon was somehow marked and I just pictured the staff laughing hysterical after the couple went up to their room. Now before you think I'm totally horrible, she had a very nice time she said. She said the staff was extra attentive. 😉
I bring this up because if you aren't reading my blog crush you should: The Bloggess. First off if you don't know her, she swears A LOT. I mean A LOT. So if you can't hang with the drunken sailor swearing, this is not the blog for you. Second is that she is off her rocker insane. And I love it. She would have totally sent that letter to the resort. She messes with her husband in such a way that makes you cringe but laugh all the same. And if you are a Wil Wheaton fan at all you must read her blog. She comes out with a book that comes out in April and I can't wait to read it. I have a feeling it might inspire me to do some crazy stuff. 🙂
These cupcake come inspired from the crazy that is the Bloggess and the name of the cupcakes that come from Ivey Cupcakes (they did cupcakes for Carrie Underwood's wedding). Their cupcakes have the best names: Reality Bites, BFF, People Pleaser, Two Faced, Cheat Day…and my favorite Crazy Ex. The Crazy Ex Cupcakes are "banana walnut cupcake with cream cheese frosting topped with a banana chip"…I thought that was hysterical, just like I think the Bloggess is hysterical/certifiable.
As with all banana cupcakes, these are moist. The Nutella buttercream is well yeah, awesome. Since it's bananas and "nut"ella these are being called Crazy Ex's, I don't have a crazy ex myself but I certainly know a few people who do.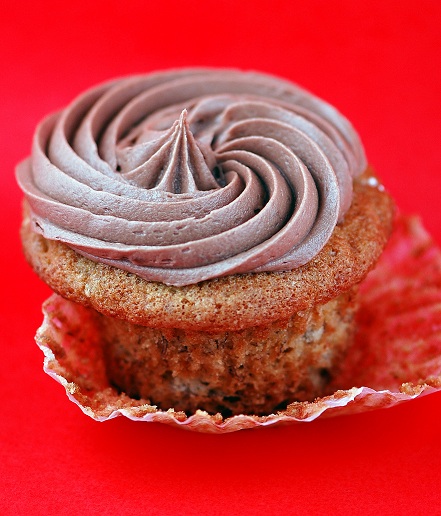 Crazy Ex Cupcakes (Banana Cupcakes with Nutella Buttercream)
Banana Cupcakes
2 large ripe bananas, mashed
1 tsp. baking powder
1 tsp. baking soda
Pinch of salt
1 cup granulated sugar
¼ cup brown sugar, loosely packed
1 1/2 cups all purpose flour
¼ cup unsalted butter, melted
1 large egg
1 tsp. vanilla extract
½ cup whole milk
Makes 12
Put liners into a prepared muffin tins. Set aside.
Using a stand mixer using the paddle attachment, beat together the butter and sugars on medium high speed, about three minutes.
Add egg and vanilla and beat another 30 seconds. Scrap down bowl.
Add the mashed banana and beat for one minute, until fully incorporated.
Add the dry ingredients and then the milk and mix on medium-low speed until the ingredients are fully incorporated.
Using an ice cream scoop, divide the batter evenly into the 12 muffin cups.
Bake at 350F for 22-24 minutes.
Cool on wire rack and frost.
Nutella Buttercream
¾ cup unsalted butter
½ cup Nutella
2-4 cups of powdered sugar (this will depend on how thick you want your frosting)
Chocolate milk to thin (if you don't have chocolate milk, use regular milk)
Place the butter and Nutella in a large mixing bowl.
Add 2 cups of the sugar and then the milk.
On the medium speed of an electric mixer, beat until smooth and creamy, about 3-5 minutes.
Gradually add the remaining sugar, 1 cup at a time, beating well after each addition (about 2 minutes), until the icing is thick enough to be of good spreading consistency.
Cake recipe adapted from Sugar Sugar by Kimberly "momma" Reiner and Jenna Sanz-Agero