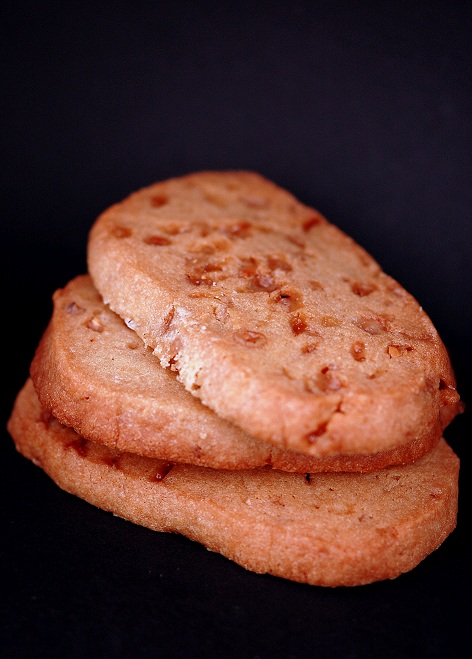 If you always ate fast food and sweets and what not and threw back a beer are two and now you are not, don't be surprised if people ask you if you are on a diet. Tell them yes. Do not tell them some bull-crap story about how no, you are just eating better. You. Are. On. A. Diet.
Are you losing weight? On a diet. Do you go to the movie theatre and really, really want movie popcorn but instead sit there and die the whole time while "enjoying" your 12 unsalted almonds or a 90 calorie Special K bar? On a diet. Go to a cupcake place and eat half a cupcake because you are just too full? On a diet.
Now if you are, no problem. You want to lose weight and you are taking in less calories. I get that. Just admit that when you are eating less calories you are on a diet. I'm so tired of the over used phrase of lifestyle change. It's not a lifestyle change. You are on a diet. When you are done with the diet and you got to the weight you wanted to be and you still continue to eat the way you were eating for a year… Then, then I will say that you made a lifestyle change. But if you don't reach the weight you wanted to and you go back to eating your fast food and what not, it wasn't a lifestyle change…you were on a diet. Sense a theme. 😛
Now since almost every female I know is currently on a diet (regardless of what they are calling it) giving away treats is always a bit trickier this time of year. Which is why you will probably see my posting less (that and sitting at the computer chair with the arm isn't so awesome). Thank goodness for guys who rarely change anything…this is why they have underwear that looks like it could fall apart at any moment. 🙂
For those still enjoying the yummies of life, I give you these. Ironically they come from a chocolate cookbook, but I left out the chocolate. These were to be dipped or drizzled in chocolate. And I bet that would be yummy, it's just after Christmas I am a little chocolated out. If you are a toffee fan these are for you. And because they are a butter cookie, yes, they are filled with butter.
Thanks again for the nice feedback on having some savory foods on here, it's nice to know I have other options. 🙂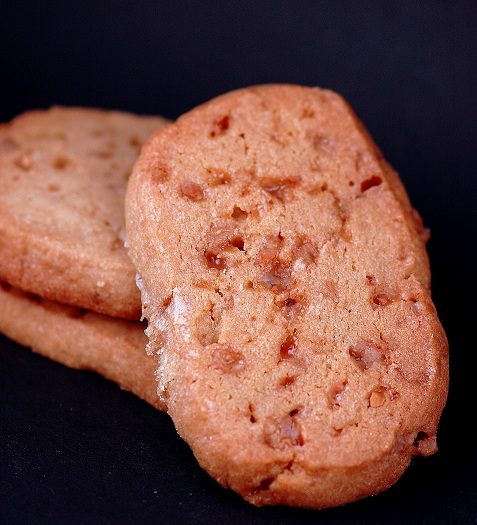 Toffee Butter Cookies
2 1/3 cups all-purpose flour
½ tsp. baking powder
½ tsp. salt
1 cup unsalted butter, at room temperature
1 cup brown sugar, tightly packed
1 egg
1 tsp. vanilla extract
1 cup Heath Toffee Bits (not the chocolate covered kind)
Whisk together flour, baking powder, and salt. Set aside.
In a stand mixer using a paddle attachment, cream together the butter and sugar on medium speed, until fluffy, about three minutes.
Add egg and vanilla and beat until combined, about 30 seconds.
Reduce speed to low and add in dry ingredients, just until incorporated. Fold in toffee bits.
Divide dough in half and roll each piece into a log about 9 inches long and 1 ½ inches in diameter. Flatten logs into 2 ½ inch wide rectangles. Wrap rectangles in plastic wrap and refrigerate until firm, about 1 ½ hours.
Preheat oven to 350F.
Using a chef's knife, cut dough into ¼ inch thick slices; transfer slices to parchment lined sheets, spacing 1 inch apart. Bake until just browned around edges, 10-12 minutes, witching and rotation sheets halfway through. Let cookies cool completely on baking sheets. The cookie will crisp up as it cools off.
From Cook's Country Chocolate Desserts