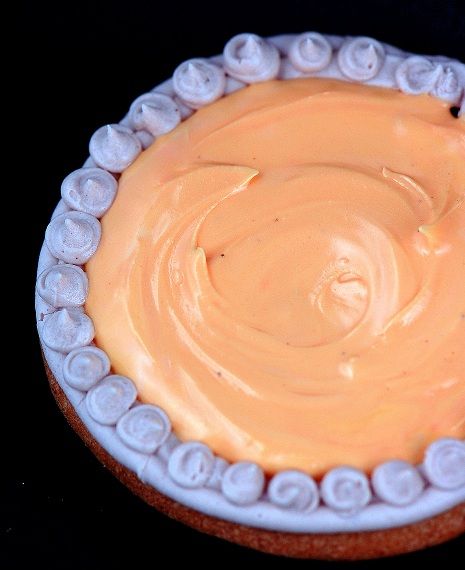 So I was thinking I need a fundraiser for my blog. So I think I am going to get married ala Kim Kardashian style. I highly doubt that I can get the E! Network to sponsor that. Number one my intelligence level is too high for them, and number 2 I'm simply not that exciting. Not that I think the Kardashians are exciting. It's one of the shows I feel dumber just watching a few minutes of. I'm not judging, I felt that way about the first two seasons of The Girls Next Door and watched that show (hangs head in shame).
Anyway, I figure I need to find me an NHL player. I wanted to marry Cal Clutterbuck of the Wild just because of his last name, but he up and got married on me so there went that plan. I figure if I am going to make super bank like Kim I need to marry Sidney Crosby or somebody who can get butts in the seats. But I don't think my odds are too good with that. So I will go for Danny Briere who has been divorced long enough now that maybe he is ready to fake settle down like Chris was? He's only a couple years younger than me so that can work.
I'm not being greedy. I'm really looking to only make about $25,000 off the whole thing. I would let Danny keep his portion for his great charity which helps children with cancer. I figure if the Food Network is showing crap like Sweet Genius they can surely pick up my wedding. We could focus on the food and have elimination for several weeks where high end chefs compete to cater our wedding. We could milk this for weeks on end. I could mess with people and give them messed up ingredients and themes since that's all they seem to do on that Network nowadays.
Or maybe Bravo should pick it up? Or Lifetime? That way Tim Gunn could dress me! The possibilities are quite endless. 😀
Clearly I need to have the sham wedding money to go to some sort of Wilton decorating class or something. Royal icing and I do not play nice together at all. My kitchen looks like I had a frosting war. I lost. But I did get a few cookies out of it. The original cookies were just plain sugar cookies, but I thought they would be so much fun and tasty if I threw pumpkin pie spice in there. They are after all supposed to be little pumpkin pies. I over baked them as my head are in the clouds today, but they worked all the same. They would be super fun for Thanksgiving.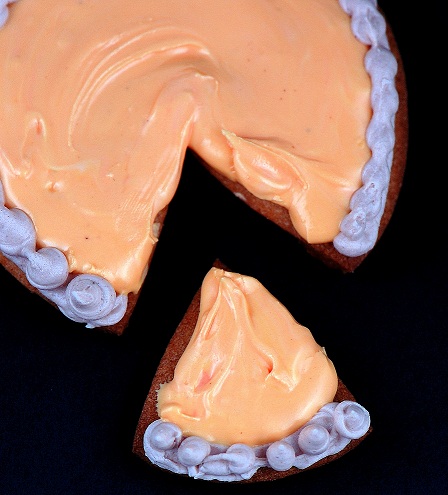 To see how to make the cookies go here for a step by step instruction. I used a pumpkin pie spice cookie dough instead of regular sugar cookie dough, the recipe is below.
Pumpkin Pie Spice Cookie Dough
1 cup unsalted butter, at room temperature
1 ½ cup powdered sugar
1 egg
2-3 tsp. flavoring
2 1/2-2 3/4 cups all-purpose flour
2 tsp. baking powder
1 tsp. pumpkin pie spice
1 tsp. salt
Cream together softened butter and confectioner's sugar. Crack the egg into a separate bowl, and add the flavoring. I use emulsions, but extract also works well. Add that to the butter sugar mixture and mix until the egg is thoroughly incorporated. In a separate bowl, sift together the flour, pumpkin pie spice, baking powder, and salt, then add little by little to the mixture.
I can tell the dough is ready when most of it sticks to the paddle.
When I touch it, it has a little give, but does not stick to my fingers.
Roll out on parchment to about 1/4 an inch thick, use flour for dusting as necessary. Then, cut and bake at 400 degrees for 7-8 minutes. This version makes 2-2 1/2 dozen, doubled; it makes 4-5 dozen.
Adapted from Sweet Sugar Belle