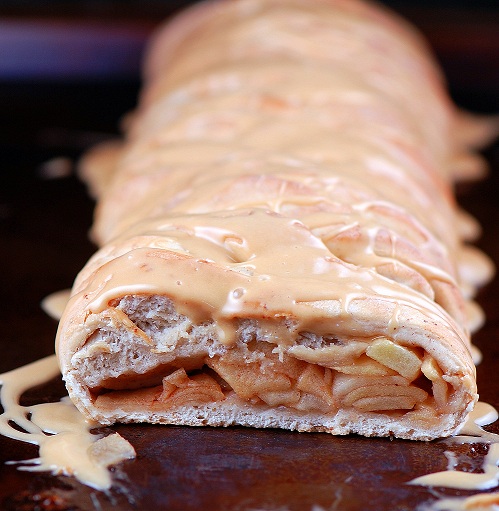 I keep staring at the blank page and so I am just writing something down. Anything. So here you go:
1. You can't argue with crazy because they think they are always right.
2. I'm happy Trader Joe's carries varieties of goat's cheeses…not just goat cheese like you know goat cheese.
3. Saw the movie The Kids Are Alright….and well. Hmmm. I know it won awards and all but boy was that movie, well odd.
4. I correctly guessed that my friend's baby would be a girl. You may not think this is exciting but in the last 4 years I have been 22 out of 23 in correctly guessing the sex of my friends soon to be babies. And I am still waiting for proof on the one incorrect guess.
5. Schweddy Balls ice cream is a real thing. It's also hard to find. My bff went to several stores to hunt it down for me. We like it. We even bought another pint of it…only to anger a woman who was also looking for it. As we knew where it was and she didn't and she was talking about it on the phone while trying to look. We swept in and took it while she was chatting away. It was the last one. She hates us.
6. I like my dermatologist the best because she is pudgy and so I know she isn't judging my weight. 🙂 I also like her because she always tells me that I take great care of my skin and it shows. There is something to be said about staying out of the sun or tanning booth. And let's not discuss fake tans…I know you don't think you look like Snookie but you are not far off.
7. What wake and bake means to me is something very different to most people. For me it means getting up early and baking before it gets too hot. But most people go with the other definition.
8. I don't like most fashion trends right now.
9. Math for life, not for tests.
10. Cooler weather is making me want to bake bread. I saw this Apple Braid on Pinterest and decided what the heck I'd wake and bake this. 🙂 So I did. I like it. It's kind of like apple pie in a bun. The original uses just a vanilla glaze but I decided that salted caramel was the way to go on this. I think I was right. But I could be wrong. Because I'm not crazy so I can admit if I am in the wrong. 😛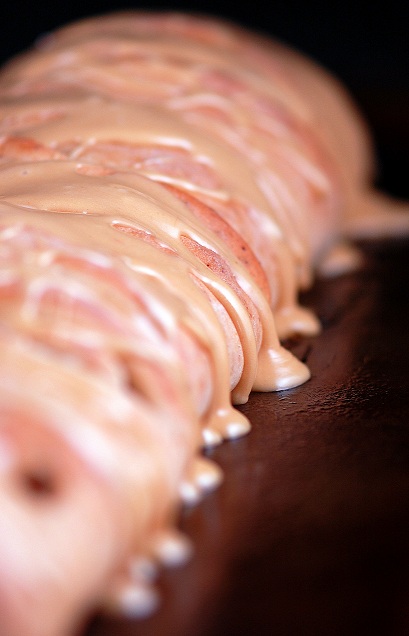 Apple Braid with Salted Caramel Glaze
For the Apple Filling :
3 medium-size Honey Crisp apples
3 TBSP granulated sugar
1 1/2 tsp. cinnamon
½ tsp. fresh nutmeg
For the Bread:
2 1/2 cups bread flour
1/4 cup granulated sugar
1 TBSP instant yeast
3/4 tsp. salt
1 cup warm water
2 1/4 tsp. Vegetable oil
For the Glaze:
½ cup powdered sugar
¼ cup salted caramel sauce (I used Trader Joes)
Heavy whipping cream to thin, I used about 3 TBSP
1/2 teaspoon vanilla extract
Preheat the oven to 350F.
Make the Apple Filling: Peel, core, and slice the apples into thin slices, then cut the slices in half. Toss the apple pieces with the sugar, cinnamon, and lemon juice. Bake the apple filling in an 8-inch square baking pan (or 9-inch pie tin) for 15 minutes. Remove from the oven and set aside. (Note: Do not turn the oven off at this point. You will be using it to bake the finished braid.)
Make the Bread: While the apple filling is baking, begin preparing the bread dough. Mix the dry ingredients together in a large mixing bowl. Add the water and oil and mix the dough for 6 minutes using an electric mixer on medium-high speed.
Spray a smooth clean surface with cooking spray and turn the dough out onto the surface. Knead the dough briefly to give it a smooth surface (this will only take several turns of the dough to accomplish). Spray a rolling pin with cooking spray and roll the dough out into a large rectangle, about 12-inches by 16-inches in size. Lift onto a greased baking sheet.
Using a pizza cutter or sharp knife, cut each side into strips about 1-inch wide down each side, leaving the center third of the dough uncut. Spread the apple filling down the middle third of the dough. Fold strips of dough into the center, crisscrossing the filling by alternating strips from each side. Lightly press ends to seal, and straighten out the braid with your hands, if necessary, to straighten.
Bake the braid in the oven for 25 minutes, or until golden brown. Remove from the oven and let the braid cool for several minutes.
Make the Glaze:
Using a stand mixer with a paddle attachment, blend together the caramel and sugar on low speed, about two minutes. Add vanilla. Then slowly add heavy cream until you get the consistency you want your glaze to be.
Pour over top of braid.
Adapted from LaFujiMama who posted a guest post on Eat Live Run.