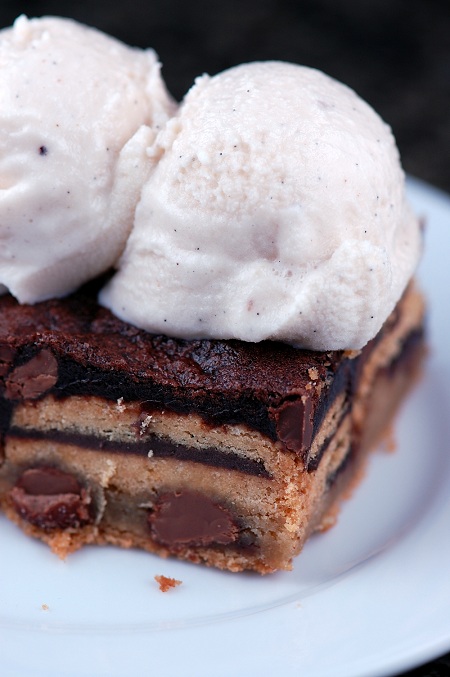 My gym has a cardio theater, if you don't know what that is, large movie screen with cardio equipment in there so you can watch a movie and work out. It's a blessing and a curse. A blessing because if it's a good movie and you really get involved then you can have a long workout and a curse because I rarely do a hard workout because I am busy watching the movie. The other day they had on Sweet Home Alabama. It had just started and I got sucked into the whole movie.
The scene where McDreamy's mom tells Reese's mom in the movie to go back to her double wide and fry something, and Reese turns around and punches her got me thinking. She fought so hard to move out and on with her life, but in the end her roots brought her back. So I ask, you can take the girl out of the trailer BUT you can you take the trash out of the girl? And before I get the hate mail on this, I know there are perfectly good mobile homes, you know exactly what I am talking about.
I always laugh that my most ghetto type treats are the ones that go over best with the team. So when I saw these on Pinterest I knew that I had to make them for the team. They were as suspected a big treat. The original ones are thicker but I needed something more portable for they guys. I don't think I would make them any thicker, but that's me. They are great on their own, but with ice cream even better. I think any type of Oreo can go in these. So you could change up the flavors a little if you want. It's definitely a keeper, and definitely something I was ashamed to make. 😛 But yummy all the same.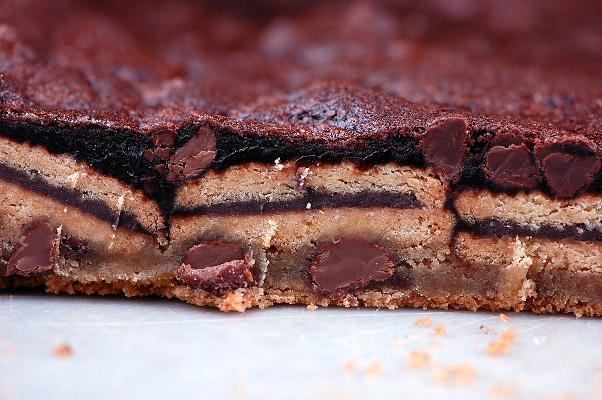 Ghetto Chocolate Chip Cookie n' Oreo Brownie Bars
1/2 cup unsalted butter, at room temperature
½ cup granulated sugar
1/3 cup light brown sugar
1 large egg
½ TBSP pure vanilla extract
1 ¼ cups all-purpose flour
½ tsp. baking soda
½ tsp. salt
1 cup milk chocolate chips
About 25 Golden Oreos (with chocolate filling) give or take
1 Family Size (9×13) Brownie mix (I made actual brownie and used half of it for this recipe and made a small batch of brownies…but to save time you can use the mix, I won't blame you) .
I used a 10-x-10-Inch pan. If you use a smaller one, your baking time will need to be increased.
Preheat oven to 350 degrees F.
Cream the butter and both sugars in a large bowl with an electric mixer on medium speed for 3-5 minutes.
Add the egg and vanilla and mix well to thoroughly combine.
In a separate bowl, whisk together the flour, baking soda and salt, and then slowly incorporate into the mixer until the flour is just combined. Stir in chocolate chips.
Spread the cookie dough in the bottom of a 10-x-10-inch baking dish that's been lined with wax paper and sprayed with cooking spray.
Top with a layer of Oreos.
Mix together brownie mix. Pour the brownie batter over the cookie dough and Oreos. Bake at 350 degrees F for 30-35 minutes. If yours are thicker due to pan size, bake longer. Just watch them.
Adapted from Kevin and Amanda.com