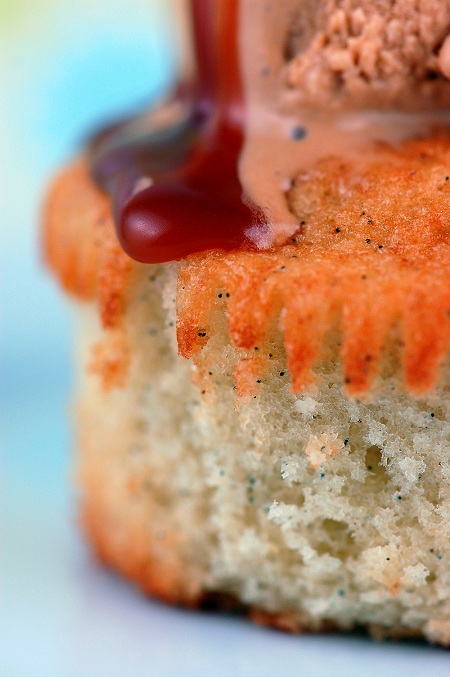 I am sad to report that though I will be going on living in the Seattle area for almost 7 years I have not been to a lot of places around here. People are often in shock when they mention a place and I have #1 never heard of it, and therefore #2 never been. This happened just the other day. While at a friend's party I made a couple new acquaintances and they were in awe that I had never been to a local beach that is super popular around here. The next thing you know they are trying to convince me to go with them to the beach. They weren't offering me candy so I figured they were probably safe. 🙂
But I told them no as my dog was more than wanting her dinner as it was past due and probably wanted to go out as well. They reluctantly said okay only to start texting me shortly after I got home that I should come out, come out, come out! So I asked if I could bring the dog since I had been gone most of the day and they agreed. As luck would have it we arrived at the beach just in time for sunset. I'm not sure I ever need to go back, as I am not sure I will find a prettier time to go then when I was there.
It got me thinking about the movie Yes Man and how many times we say no to things. And while I don't totally condone getting into cars with almost complete strangers, it turned out to be a pretty darn cool thing. And as studies show, the more socially connected to people you are, the more likely you are to live longer. And no Facebook doesn't count as socially connected to people. 😛 It means actually interacting with them in person!
Saying yes this week had me seeing Bad Teacher, which I thought was awesome (and for the record I despise Cameron Diaz, but she was great for this movie). Got to do some much needed venting over dinner. Got to see cows and a real black sheep. Ate some of the best baked beans ever…because being a farmer they had great smoked fresh pork…mmmm. Met some new people. Saw a sunset. Got me some yummy brunch on a Sunday morning which I haven't done in a long time.
These here cupcakes have nothing to do with my weekend other than they were made this weekend as were a few things since the forecast is saying hot and therefore my oven is saying no…or I am saying no to the oven. Which is ironic since this post was all about saying yes. But what I did say yes to was topping these with the salted caramel ice cream I made and even more caramel. It's the right thing to do. But if you insist of frosting, you can always make the ice cream frosting I made. 🙂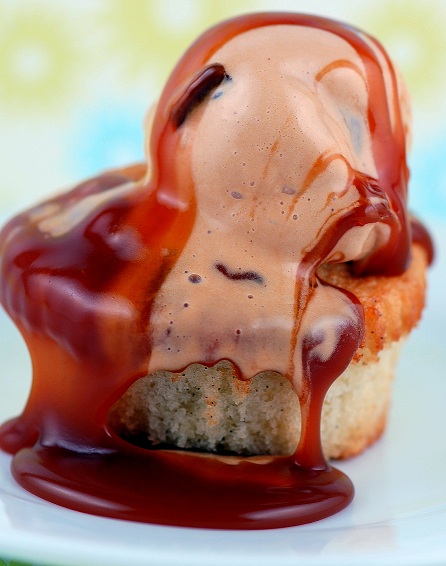 Vanilla Bean Cake
3 cups cake flour
1 Tbsp baking powder
1/2 tsp salt
1 vanilla bean, split and scraped
1 cup unsalted butter, cubed and softened to room temperature
2 cups sugar
5 large eggs, at room temp
1 1/4 cups buttermilk, at room temp
2 tsp-1 Tbsp vanilla
Preheat oven to 350. Butter and line two 8-inch square pans with parchment paper or for cupcakes line two muffin tins. Set aside.
In a medium bowl, sift together the flour, baking powder, and salt. Place butter in the bowl of a stand mixer, fitted with a paddle attachment. Split and scrape the vanilla pod into the butter, discard pod (or reserve for another use). Beat for 3 minutes on medium-high speed until the butter is light and creamy in color. Stop and scrape the bowl. Cream the butter for an additional 60 seconds.
Add the sugar, 1/4 cup at a time, beating 1 minute after each addition. Scrape the sides of the bowl before each addition. Add the eggs one at a time. Reduce the mixer speed. Stir vanilla into the buttermilk.
Add the dry ingredients alternately with the buttermilk. Mix just until incorporated. Scrape the sides of the bowl and mix for 15 seconds longer.
Spoon the batter into the prepared pan and smooth the top with an off-set spatula. If making cupcakes, scoop batter 2/3 of the way up the muffin cup. Lift up the pan with the batter, and let it drop onto the counter top a couple of times to burst any air bubbles and allowing the batter to settle. Center the pans onto the lower third of the oven and let bake 45 to 50 minutes or until the cake is lightly brown on top and comes away from the sides of the pan and a skewer inserted in the center comes out with moist crumbs attached. If making cupcakes bake for 15-17 minutes.
Let cool completely in the pans before removing the cakes.
Recipe from Confections of a Foodie Bride