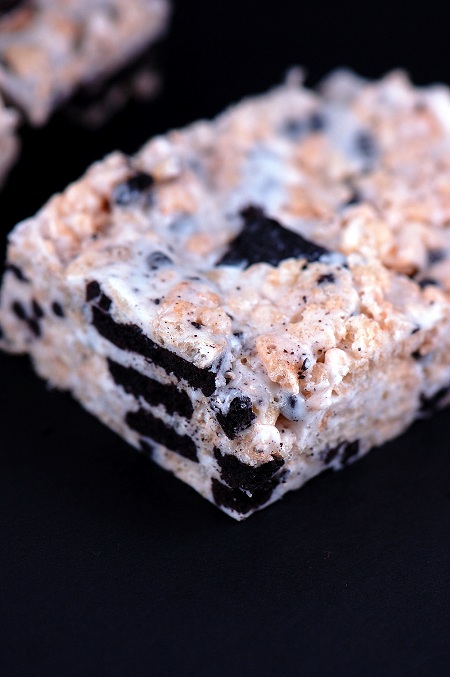 Today we will discuss why camping in the desert last minute is never a good idea. I was fresh out of college and madly in love with my college sweetheart. We had both graduated from college and we both still living at home which made for spending what one might call quality time 😉 a little on the hard (no pun intended) side. It was New Year's Eve and we were sitting around when we decided the best thing to do would be to go camping that night. Ah, what stupid love will make you do.
Let me just warn you that we will get into some less than appetizing things, so you might not want to continue reading…just saying, though it is funny.
We didn't pack tents and all the fun since we were going for one night and really just going to let's say cuddle. I had a full size Ford Bronco (dad don't read this part) and so we figured we could fit in the back, which we could. We brought a couple sleeping bags, some food, beer, and some toilet paper and headed out into the desert in the dark. I didn't even bring a change of clothes. We tried to find a camping spot we had been to before with no luck, so we basically just went out and found a spot. All was fine until the morning when I had to pee.
It was then that it all fell apart. I was wearing leggings, t-shirt and baggy pants. I had shoes on as it was the desert and I had to try and figure out how to pee without taking my shoes off which meant the leggings had to stay on, luckily they stretch. That until itself was a sight. I underestimated the amount I needed to go and so the puddle began to expand and expand, thus causing me to start to get it on my shoes, as I am not limber gymnast and cannot do the splits. While just trying to figure out how to explain to my boyfriend that I now smelled like urine a lovely scorpion came strolling along. Causing me to scream and panic greatly. Greatly.
With my leggings still down around the knees and sadly still peeing I attempt to make a run for it….you can see where this is going to get even worse. And well it does. Partially nude, urine shoes Peabody meet cactus in your butt and down your leg. The only lucky thing was that they scorpion took pity on me and went in a different direction…that or he doesn't like pee or cactus. So there I lay, now screaming my beloveds name so that he could come and get me. Joy.
Of course the best part of the whole day was having to explain to the nice people in the ER why I was in the state I was in. I am sure they had quite the laugh. I know if I were in their shoes I would have. Definitely the way to ring in the New Year.
I thought about not having a recipe with this but what the heck. It' has nothing to do with this story whatsoever other than it's a good treat to take camping which a lot of people do this time of year. These are Oreo Rice Krispie Treats that have the addition of the Cookies and Crème Drops melted into the marshmallow to give them even more cookies and crème flavor. They were made for my goalie's birthday as he is an Oreo lover. Yummy portable treat for your camping fun (hopefully not like my camping fun).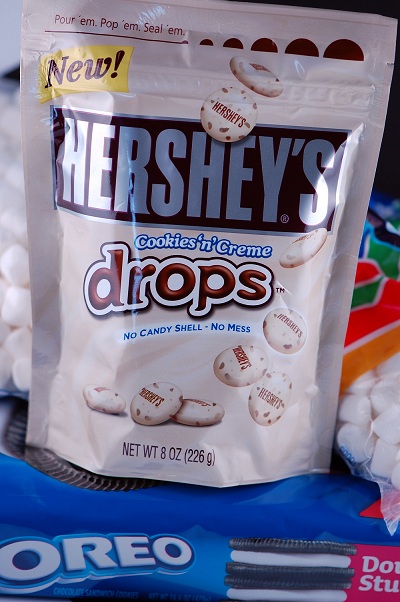 Oreo-Cookie and Crème Krispies Treats
6 TBSP unsalted butter
16 ounces mini marshmallows (fresh, not the stale ones hiding in the back of your pantry that you forgot about)
5 cups Rice Krispies Cereal
1 package Cookies and Crème Drops
1 package roughly crushed but not pulverized Double Stuff Oreo Cookie
Butter a 9-x-13-inch baking pan. Or be lazy like me and spray it with non-stick baking spray. Set aside.
Over low heat melt butter in a large pot (I like to use my stock pot because I am a messy person).
Once butter has melted, add marshmallows and cookies and crème drops. Continue to cook over low heat while they melt. It may take a little time. Don't turn up the heat to try and make it go quicker, you could end up with burned marshmallows or your treats could end up too hard once they firm up.
When most of the marshmallows have melted and they resemble marshmallow crème with a few lumps, remove from heat and add the cereal and cookies.
Using a wooden spoon, stir, stir, stir some more, until all the cereal is fully coated and other parts of the pot are not hogging all the marshmallows (so evenly coated).
Pour into prepared baking pan. Take a rubber spatula and either spray it with non-stick spray or simply get some water on it (I just put mine under the faucet real quick). Using the spatula, press the cereal/marshmallow mixture down into the pan, attempting to create a flat, even surface.
Cover with foil and let sit for a few hours to firm up.
Take foil off. Place wax paper down that is a little bit longer than the baking pan. Flip the pan over onto the wax paper. Cut into squares. Some would say 2-inch. But whatever size you would like works. You can also use cookie cutters to make them fun shaped.