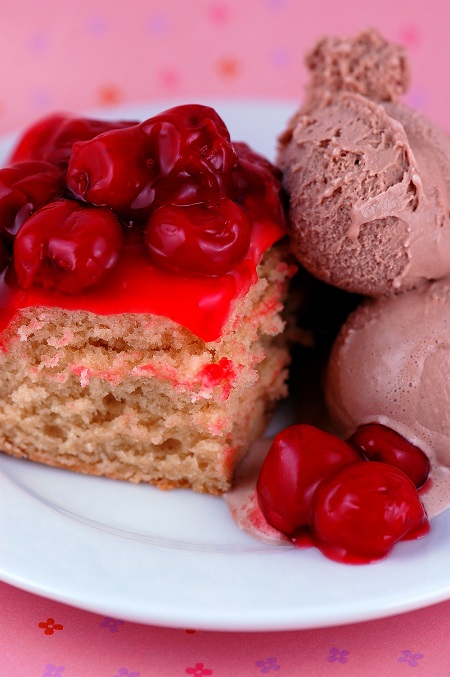 Another thing that was touched on in Kung Fu Panda 2 was that Poe found out that the goose that raised him was not his real dad. While others seemed to know this Poe never really caught on and was definitely saddened by the fact that his dad had not told him. I have two brothers whom I usually never bring up on here. One is my half-brother, the other is adopted. They are both equally my brothers but I point out how they are related to me for a reason.
The movie got me thinking more on nature vs. nurture. Poe was raised in a loving way and yet all his life he knew something was different. He didn't love noodles the way his dad did (he loved to eat them just didn't get excited about selling them), though he did learn to make amazing soup from him. My brothers and I were all raised in the same nurturing environment yet each turned out in completely different ways. Very different. And all three of us took very different paths in life.
I relate most to my mom. She is the one that played/likes sports and not my dad. It is my mom who will willing sit and watch a hockey game with me. She is the one that will talk food and entertaining with me for hours. She is the one who though played sports is highly uncoordinated, as am I. :)Both my half-brother and I are gifted at math, so my father seems to claim that came from him since he is the parent we have in common biologically.
I'm not sure where I really fall on the subject to be honest, though I must believe somewhat in the nature side. One of the main reasons I don't have kids is because I have a chronic illness that they could not say for sure wouldn't be passed down genetically. Knowing how much more difficult my life has been with the illness, I could not in good conscious possibly inflict that on a child.
This dessert was made to mesh both of my parents together. My dad loves cherry pie and well, my mom just likes to bake. I found a random can of homemade cherry pie filling that someone gave me. It was hiding back with the missing Valentine M&M's. So many of you were wondering why I could still possibly have leftover M&M's that long…it's because they fell behind stuff in the pantry, and when I cleaned it out, there they were. So was the pie filling.
I despise making pie so I decided to somehow make a cake with it. My father's other favorite dessert is pineapple upside down cake, and so I thought why not combine the two and make a Cherry Pie Upside Down Cake, and that's exactly what I did. I paired it with a milk chocolate ice cream that I will post the recipe for in a few days. Sounds weird, but chocolate and cherry go quite well together. This recipe has some almond meal in it, which helps keep it on the moist side.
So what are your thoughts, do you stand more on the nurture side or the nature side of determining how you turn out in life?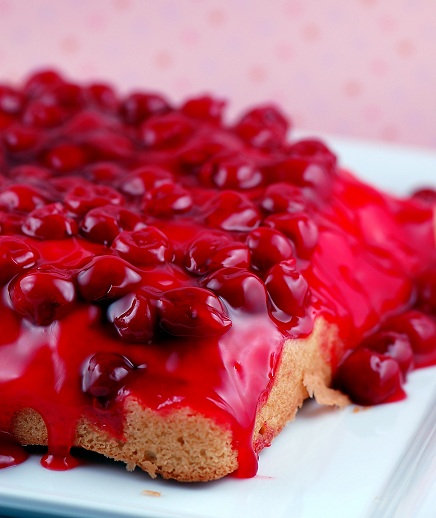 Cherry Pie Upside Down Cake
1 can (20 ounces) cherry pie filling
1 ¼ cups all-purpose flour
¼ cup almond flour
2 tsp. baking powder
½ tsp. salt
1/4 cup unsalted butter
2 eggs
¾ granulated sugar
1 tsp. vanilla extract
½ cup whole milk
Heat oven to 350°.
Spray a 8-inch square baking pan with baking spray.
Spread the cherry pie filling over the bottom.
Sift together the flour, almond flour, baking powder, and salt; set aside.
Using a stand mixer with the paddle attachment, cream butter and sugar.
Beat in eggs one at a time and scrape down the bowl after each addition.
Add the vanilla extract and beat for another 30 seconds.
Beat in the sifted dry ingredients, alternating with the milk. Beat until well blended.
Spoon over the cherry pie filling; spread batter evenly with a spatula to cover the pie filling.
Bake for 40 to 50 minutes, or until cake springs back when lightly touched with finger.
Let cool for about 10 minutes. Loosen sides and carefully invert on a serving plate or cake server.