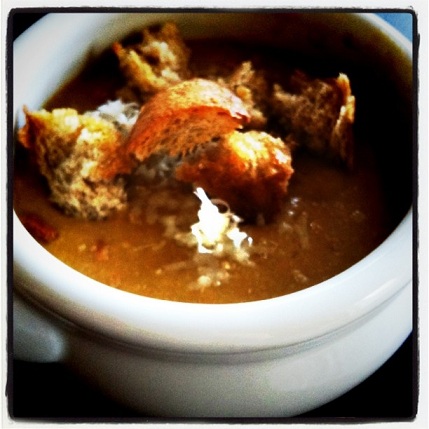 One question I get emailed a lot is what cookbooks do you recommend? I am a girl who owns a lot of cookbooks. A lot. It's a sad little addiction I know. But I figure in order to save a little money, as suggested by many readers, not all of my blog posts have to include a recipe. So with that in mind, here I the books I recommend you put on your bookshelf.
By far the baking book I recommend and buy as gifts for people the most is Sticky, Chewy, Messy, Gooey by Jill O'Conner. Jill bakes like I do, taking the usual baked good and making it just a little more bad for you. 🙂 It also helps that every recipe I have ever tried from this book has turned out great…and I have made a lot from this book.

The second baking book I love is Baking for All Occasions by Flo Braker. This was another one of those books that I was pleasantly surprised with how many unique recipes there are and how well they turned out.

A book that has a lot of great foundations for you to build on is that of The Secrets of Baking by Sherry Yard. This book gives you the basics from which to build on. The brioche recipes alone are worth the price of the book.

The last baking book is a recent one, Bon Appetit Desserts. It's 704 pages just full of delicious desserts featured in the famous foodie magazine over the years. If you can't find something to your liking in this book you just aren't trying hard enough. 🙂

In the non-baking cookbook category I received a free copy of Tupelo Honey Cafe from the publisher. And while it wasn't a baking book, so it wasn't featured on here, it has so many wonderful recipes I can't help but tell you to go get it. I have only owned it a few months and the pages are stuck together and stained, a sign of a well used book.

If you are a fan of the website 101 Cookbooks then you already know the greatness that is Heidi, if you don't get on it! All of her recipes are vegetarian but what I love about her is that she still uses butter, cheese, sugar (the white devil) which she often gets called out on by some of her more healthy readers. The Cauliflower Soup (pictured above) was the first thing I made from her new book Super Natural Every Day and it was like no other cauliflower soup I have ever had, and I mean that in a good way. My roommate and I gobbled it up in one sitting. The dijion croutons made it especially lovely.

You can't even get Salad Days in print anymore but its worth finding it used if you are looking for unique salads. I love Marcel, he is more known for his Death By Chocolate series of cookbooks, but has some great savory books as well.

Well that's a few for right now. What about you? What cookbooks are you loving right now?