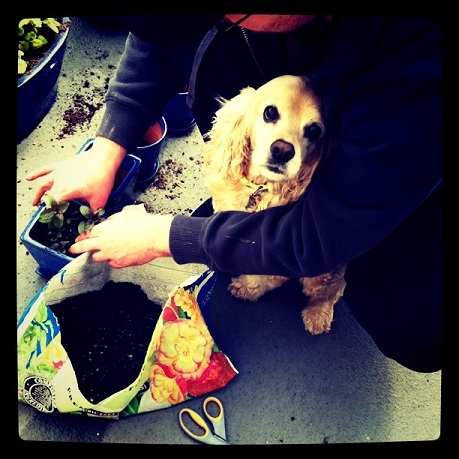 And so it begins…my home farm that is.


I was fortunate enough that in my previous house I tried to do a container garden with both flowers and herbs, so I had some containers to start with. I went and bought a few more at the nursery where I first got them. Lucky for me that day they were buy one get one free! So far the containers are certainly what cost the most in this adventure. Though they don't need to be. If I had not already had some of the pots and was starting from scratch I would have just found random items to use. As it stands right now I also plan on trying to do a pallet farm. I am also on the lookout for a couple of dresser drawers that I can modify and plant some herbs in. I've been looking at the thrift stores but haven't found one that totally works yet. Picking your containers is very important as it will decide on what you can plant. Some veggies can grow shallow (like lettuce) but some need much more room (like my broccoli). So these are all things to consider before starting, especially if you have some veggies you really want to plant.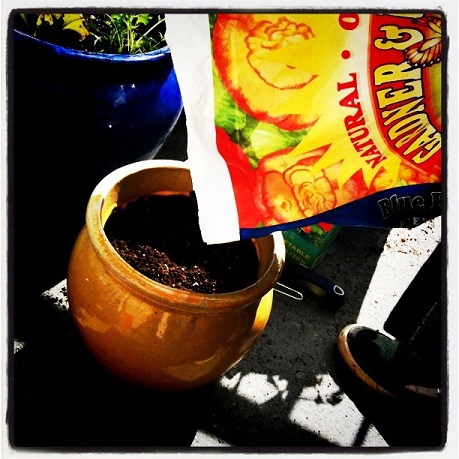 The next thing I had to decide on was soil. One of the great things about container farming is the fact that you just start with good soil. You don't have to dig up your yard and assess your soil and figure out what you need to do. You just get soil and dump it in. I decided that since these veggies were hopefully going in my mouth (grow plants grow) that I would go organic. My mother wanted me to use a product that would enhance the size of my veggies and fruit, but I live in the Seattle area where we are all about local and organic produce. So I chose both an organic soil and fertilizer (which also needs to be added to your soil). But other than that you are good to plant. In case you are wondering, I used Gardner & Bloome BLUE RIBBON BLEND Premium Potting Soil: Natural & Organic Premium All-Purpose Indoor or Outdoor Container Mix and Dr. Earth Organic Vegetable Garden Fertilizer).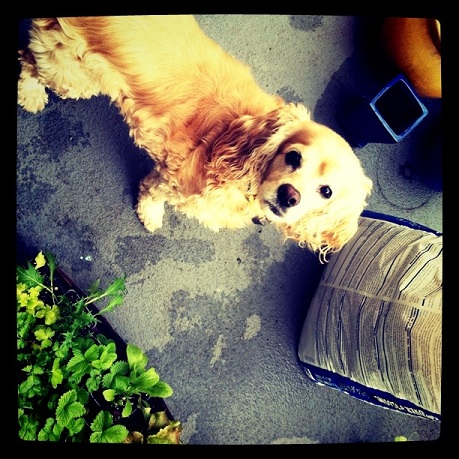 Next came figuring out what to plant. I read books, talked with my friends who grow fruits and veggies, and then talked to the experts at my local nursery (Molbak's for those that are in the area), as well as consulted the Vegetable and Herb guide on the Triscuit Home Farming website. Given the time frame I have to work with I chose to start with small plants instead of seeds (but did you know you can get seeds for your very own farm right in your Triscuit box). I learned that leafy greens, broccoli, peas (sugar snap grown best in colder climates) would be good for my area. So I chose a variety of lettuces, Swiss chard, spinach, snap peas, and broccoli for my veggies and am giving a variety of strawberries a try that I had never heard of but wanted to try. And of course I have a large variety of herbs. I still plan on adding more but have to wait until the weather warms up. I must say that weather has been the biggest obstacle so far. I've had snow twice this week in the morning. Now granted, it was mixed snow/rain but still, not ideal weather at all. It's funny, I normally prefer the gray skies and rainy weather, but now that I have a farm on my patio I am always mumbling about where is the sun! 🙂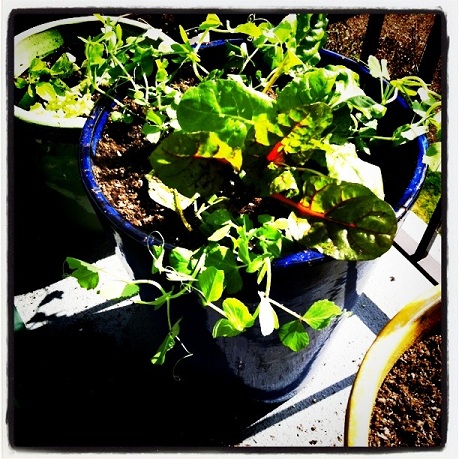 As you can see by the photos, I did have a couple helpers on the project, the furry one was especially helpful. I do have more space on my patio, but not totally sure how much more I want to add. It is only sunny on part of my patio and so covering the whole patio with a farm makes little sense.
What about you? How is your planting coming? Have you joined the movement yet? If not, it's not too late to start a home farm! The more the merrier…and well fed.
Disclaimer: Triscuit compensated me to start my home farm as well as provide compensation for this post but the opinions and bad grammar are all mine. Be sure to check out my post as well as the other bloggers participating in this challenge on Better Homes and Garden's Home Farming Challenge page.