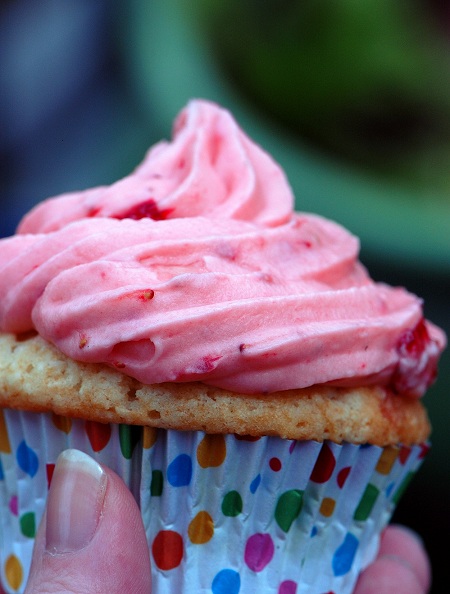 The first year we moved to Washington State I just would be in the car looking up at the lush green trees and I just kept waiting for someone to tell me that my vacation was over and that it was time to go back to Phoenix. While some may complain about the rain, I usually embrace it (though now that I am growing a home farm this summer, I am hoping for a little more sun than what I usually do). Without the rain, we wouldn't be the Emerald city. We would be the brown sky, brown ground that I moved away from.
Since we do get so much rain, it's almost a celebration each time the sun comes out. I often tell people who complain that if they sun was out all the time around here, number one; no one would get anything done. And number two; it wouldn't be nearly as special as everyone treats it around here. To me the sun is just the sun but to others it seems like a beacon of hope some days.
Friday and Saturday were like that. I missed out on Friday as I was playing a little playoff hockey (and winning playoff hockey I might add). But Saturday the weather was just as nice, and the thought of getting out of the house seemed lovely. I had already made most things I wanted for my very low key Easter meal, leaving just the ham to be cooked today. The town I live in now is along the water (no my apartment isn't anywhere near the water) and not too far of a drive down to the little beach. Now I will admit that normally when I am down by the beach we are at a local brew pub and I have never actually gone to the park that is there. Which is a shame because it was so very pretty and for a quick second I was back to feeling like I was on vacation again. Which is nice since I haven't been on a vacation (if you don't count the three days in Arkansas for Sam's Club) for 7 years. Yes, you read that right, 7 years…with no vacation in site. So I guess more trips down to the beach in my town will be in order. Maybe drag the dog down there for a walk.
My father always told us growing up that you had to have the bad days in order to be able to recognize the good ones. I think the sun is like that as well. I can assure you that it was the exact opposite in Phoenix, sun all the time, and so when it did rain it was a treat (except monsoons…which aren't so much rain as it is coating mud on everything). Strawberries are like this too. Sure you can get them year round, and I do put them in things year round. BUT my favorite way to eat strawberries is either just with some cream or in my strawberry buttercream frosting. A bunch of my readers have been making it as of late and tweeting that they have made it so it made me crave it as well. Only problem was no good strawberries yet…until yesterday! Yay! So off I went. I realize that this recipe has already been done, but it's worth repeating, as are the good things in life.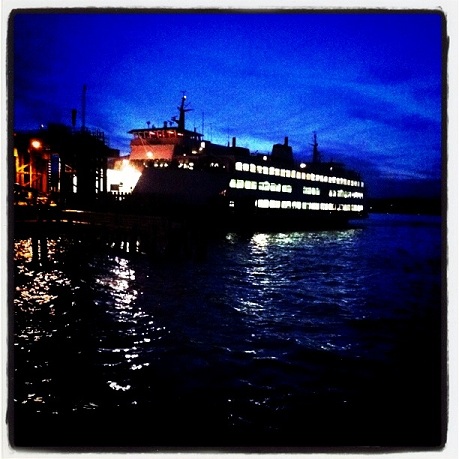 White Cupcakes with Fresh Strawberry Buttercream Frosting
White Cupcakes
4 ½ cups sifted cake flour (not self-rising)
2 TBSP baking powder
¾ tsp. salt
1 ½ cups milk
1 TBSP pure vanilla extract
1 cup plus 2 TBSP (2 ¼ sticks) unsalted butter, at room temperature
2 ¼ cups granulated sugar
7 large egg whites
Preheat oven to 350 degrees. Line cupcake or muffin tins with papers; set aside. Into a medium bowl, sift together cake flour, baking powder, and salt. Combine milk and vanilla in a glass measuring cup.
Place butter in the bowl of an electric mixer fitted with the paddle attachment, and beat until pale and creamy. With mixer on medium speed, gradually add sugar in a steady stream; continue beating until light and fluffy, about 3 minutes. Reduce speed to low.
Add flour mixture to butter mixture in three batches, alternating with the milk mixture and starting and ending with the flour. Do not overbeat.
In a clean bowl of electric mixer fitted with the whisk attachment, beat egg whites on medium-high speed until stiff peaks form. Fold one-third of the whites into flour mixture to lighten. Fold in remaining egg whites in two batches, being careful not to deflate the whites.
Pour batter into prepared tins, filling cups to about 1/2 inch from the tops. Bake until a cake tester inserted near the centers comes out clean and the tops spring back when pressed lightly in the center, 18 to 20 minutes. Remove from oven; let cool completely before icing or storing.
From Martha Stewart.com
Fresh Strawberry Buttercream Frosting
1 cup unsalted butter, at room temperature
4 cups (may need more or less) powdered sugar, sifted
1 cup finely chopped fresh strawberries
1 tsp vanilla extract
Beat butter and 1 cup powdered sugar on medium speed for 1 minute.
Add vanilla and strawberries and beat for 1 minute.
Adding 1 cup at a time, add the remaining powdered sugar. You may find that you need less than 4 cups or more than 4 cups depending on the consistancy of the frosting you are going for. I wanted mine to drip down the sides so I went with less sugar.