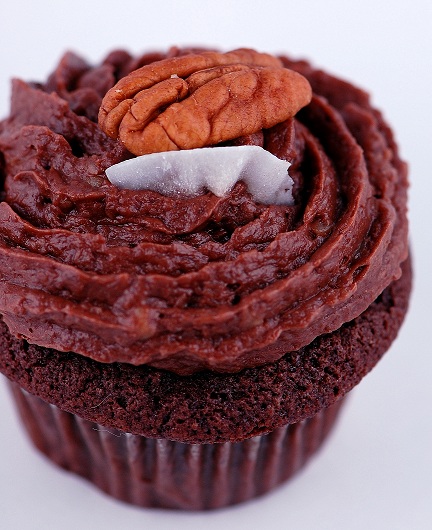 "Dear Peabody-
Ever consider becoming a super hero?
-R"
Surely this is something I ponder on a daily basis, as I am sure you my readers do as well. The short answer of course is no. Superheroes seem to think that Spanx is something you wear as an outfit and not as something you try and get your stomach at bay with.
Besides all the real cool Superheroes are taken already. I mean the Wonder Twins…who doesn't want to turn into ice? Or an osprey? Which I had to look that up as a kid to really know what the heck it was. So not only were they super, they were educational as well.
Or how about Aquaman? Swim and then call animals to do things for you, as you yourself have no real powers. Nowadays the only job he could get is working for the Dog Whisperer.
I'm not quite sure what my Superpower would be for that matter. Do you get to pick? My guess is no, because I would think that the Wonder Twins and Aquaman would have chosen differently, or at least I would hope so. Though in Aquaman's defense, he was my favorite as a kid, back when I wanted to be a marine biologist. I'm also pretty sure that Wonderwoman would not have chosen to have an invisible plane…or if she did, she at least gets to be invisible in it. I mean…all you are doing is staring straight up at her crotch. Not nice at all, or lady like for that matter.
If you want something super you can of course never go wrong with the cupcake. These are a take on German Chocolate Cake. The frosting isn't the same but the flavors are there…chocolate, coconut, and pecan. No caramel, but if I had time I would have. But since I got asked at 11pm the night before someone wanted them in the morning for someone's birthday, I had to make do with what I had. And with what I had, they turned out pretty good. 🙂
So what say you? What super power do you think I would get? What would my Superhero name be? What super power would you want for that matter?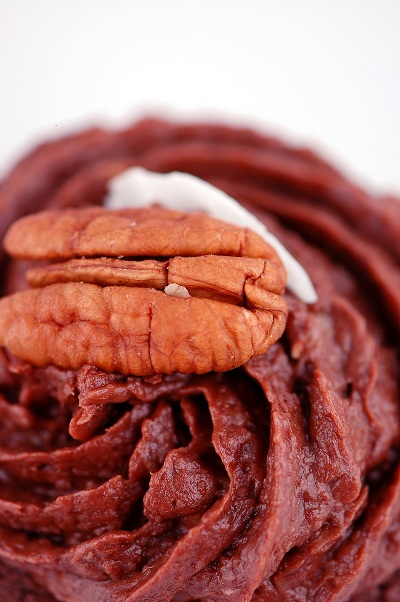 Chocolate Cupcakes with Chocolate-Coconut-Pecan Buttercream
Chocolate Cupcakes
2 cups All-Purpose Flour
1 tsp. baking soda
1 cup unsalted butter, at room temperature
1 cup granulate sugar
1 cup brown sugar, firmly packed
4 large eggs, at room temperature
6 Oz unsweetened chocolate, melted
1 cup buttermilk
1 tsp. vanilla extract
Preheat oven to 350˚F.
Line two 12-cup muffin tins with cupcake papers.
In a small bowl, sift together the flour and baking soda. Set aside.
In a large bowl, on the medium speed of an electric mixer, cream the butter until smooth. Add the sugars and beat until fluffy, about 3 minutes.
Add the eggs, one at a time, beating well after each addition. Add the chocolate, mixing until well incorporated. Add the dry ingredients in 3 parts, alternating with the buttermilk and vanilla. With each addition, beat until the ingredients are incorporated but do not overbeat.
Using a rubber spatula, scrape down the batter in the bowl to make sure the ingredients are well blended and the batter is smooth. Carefully spoon the batter into the cupcake liners, filling them about ¾ full. Bake for 20-25 minutes, or until a cake tester inserted into the center of the cupcake comes out clean.
Cool the cupcakes in the tins for 15 minutes. Remove from the tins and cool completely on a wire rack before icing.
Chocolate-Coconut-Pecan Frosting
1 1/2 cups (3 sticks) unsalted butter, at room temperature
2 tablespoons milk
9 ounces semisweet chocolate, melted and cooled
½ tsp. vanilla extract
½ cup finely shredded unsweetened coconut
¾ cup finely chopped pecans
2 1/4 cups sifted powdered sugar
To melt the chocolate, place in a double boiler over simmering water on low heat for about 5-10 minutes. Stir occasionally until completely smooth and no pieces of chocolate remain. Remove from the heat and let cool for 5-15 minutes.
In a large bowl, on the medium speed of an electric mixer, beat the butter until creamy, about 3 minutes. Add the milk carefully and beat until smooth.
Add the melted chocolate and beat well, about 2 minutes. Add the vanilla and beat for 3 minutes. Add the coconut and nuts and blend until fully incorporated.
Gradually add the sugar and beat on low speed until a desired consistency is reached.
Adapted from The Complete Magnolia Cookbook by Torey and Appel