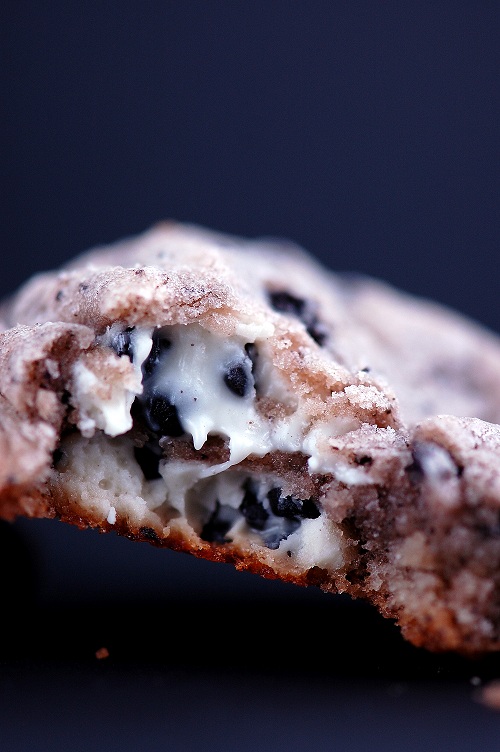 Parent teacher conferences are always a treat. And I mean that in the most sarcastic way possible. It's not that I don't enjoy meeting the parents, I do, and it is quite the window into the student's life. But, most of the parents who show up are the parent of your kids who are performing well and you really don't need much to say to them other than I really like your kid, they are doing well. And every now and then if they are too quiet you say you wish they would participate more in class. But my favorite of all the parents who do show up are those of students who are smart enough, but are performing badly because they are going to become a professional athlete.
If you are a teacher of any grade above 5th grade you are probably smiling along with this. These are the parents that tell you that their kid couldn't do the work (not because it was too hard) but because he had practice or was doing extra workouts so that he could become the next big thing in whatever sport. So they didn't really care that Bobby or Billy or fill in the blanks was getting C's or D's as long as he wasn't going to fail. Great.
Many of my students were on elite teams…today I think they call them select. Every time I turn around it gets called something new. But basically you shell out thousands of dollars, drag your kid (and pay for that too) to games all over the place to play teams and in tournaments in hopes that your kid can develop their skills against the better kids. They aren't better players…they are players whos parent's checks cleared. I can tell you that I saw many a kid on elite hockey that didn't deserve to be there and plenty of house league hockey players who could out skate those elite players any day. It's really about status for a lot of these parents. They want to say my kid plays elite hockey. Or baseball or tennis…etc. and wear the matching jackets, hats and fun stuff like that. I'm here to tell you that if your kid has genuine talent then they will get noticed wherever they play.
Yesterday I found out that one of my former students will be playing in the MLB for the Washington Nationals. I couldn't be more proud and very happy for his wonderful family. For the record I am just as proud for my former student who always wanted to weld stuff (and did) and is now happy as a welder. Doing what you love and getting paid for that is amazing, whether you are an athlete or not. But what is special about this student is that he did well as an athlete and a student. He was disciplined in both academics and sports. And that I think is also a key. He played for his high school. He went to community college and finished out at a four year university. He was first discovered playing high school baseball. But he had talent and didn't need to pay out thousands of dollars to get notice. He got noticed because he could play. And he always did his homework. Good luck to you B…I might actually start to watch baseball now. 😛
If you kids are in any type of sport or activity, please make sure that their academics come first. If they homework starts to get too much, perhaps your child can't balance both…and the sport or activity is what should take the back burner.
To encourage your kids to do their homework, why not a little afternoon snack. These cookies were inspired by a reader who interacts with me on my Facebook page and asked if I had done anything with the Hersey's Cookies and Cream Drops. I told her that I used them in cookies but really, I think I just ate them plain. I decided to put them into cookies for real this time. These are basic cookies with crushed up Double Stuffed Oreo Cookies in them along with the Cookies and Cream Drops. If you are a cookies and cream fan you will enjoy them. I like the best warm, so heat them up for a couple seconds in your microwave before you serve just to get the drops a little melty. And kids…study!!!!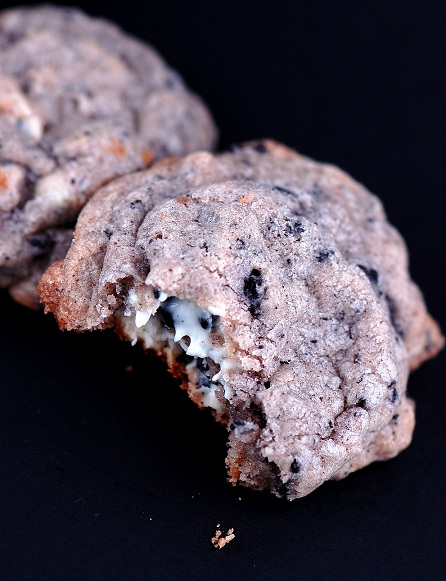 Cookies and Cream Cookies
2 ¼ cups all-purpose flour
1 tsp. Baking soda
½ tsp. salt
1 cup unsalted butter, at room temperature
1 ¼ cup granulated sugar
10 Double Stuff Oreos
½ tsp. vanilla extract
2 large eggs
1 package Hersey's Cookie and Cream Drops
Preheat oven to 375° F.
Using a stand mixer, cream butter, sugar, and vanilla extract together on medium-high speed until light and fluffy, about 3 minutes.
Add the Oreo Cookies and mix until the cookies are just left in small pieces.
Add eggs, one at a time, beating well after each addition.
With the mixer on low speed, add the flour, baking soda, and salt. Mix until fully incorporated.
Fold in the Cookies and Cream Drops and try to distribute them evenly (ha).
Bake for 8-10 minutes or until golden brown. Cool on baking sheets for 2 minutes; remove to wire racks to cool completely.