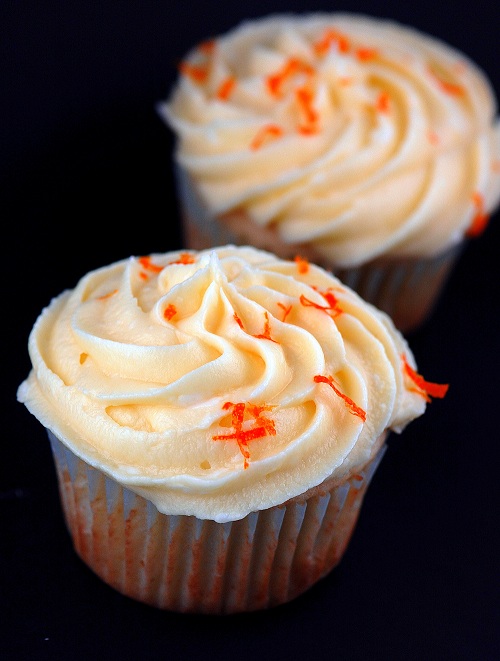 Lately there has been much talk about how the cupcake is passé. That they are on their way out and pie will be in. Personally, cake beats pie in my book any day. Do I think they are on their way out? Well, maybe the $4 ones from cutesy boutique cupcake shops yes, but not from your own home. Does anything say love more than a homemade baked good? And a portable one at that?
Think back to your childhood memories, many of mine are tied to delicious meals my mother made and more importantly her baked goods. Nothing was more exciting to me than the first day of snow for each winter. My mother had a tradition where she would bake all day. I knew I would be getting off the school bus, running through the snow and bursting into a house filled with smells of freshly baked goods. A house filled with smells of love. My favorite were the orange rolls, as she only made them twice a year: the first snow and Christmas. Anyone can buy you something, but baking something for someone or getting something baked for you really shows love. It shows you took the time to think about what to make them. The time to make them. And of course, hopefully the time to share that baked good with them. 🙂 And of course have them properly thank you in return. 😉
When my blog crush posted a couple days ago One Bowl Vanilla Cupcakes for Two, I thought what a great idea! Number one portion control, which this gal needs after those fritters. And number two, what fun would it be to make a quick two cupcakes to share with your loved one…even if you are just having a grilled cheese that night for dinner; a cupcake at the end of the meal makes it better. Makes you feel more loved.
I of course could not make the exact kind of cupcake that How Sweet It Is did but loved me the concept so I altered the recipe a little, using self-rising flour as well as adding some orange and less vanilla and using buttermilk instead. These are especially great for the fact that you don't have to use a mixer…though if you want to make frosting (which of course I did) you do have to turn on the mixer. This recipe makes exactly two cupcakes. Two is definitely portion control, especially when you share the other one. So no need to waste hours at the gym working it off. Now if you tend to have more than one person you want to share your cupcakes with, my guess is that these make about six minis.
So I ladies and gentleman I say that the cupcake is more than here to stay and will be around for a long, long time. And a homemade cupcake is even better. The next time you got to buy something for someone, stop yourself and make something for them instead (it says so much more). Unless you really do suck at it. Like I personally would so not knit anyone a sweater…that would just be mean, and ugly, and misshapen, and….you get the point.
So what say you blog readers…is the cupcake on its way out?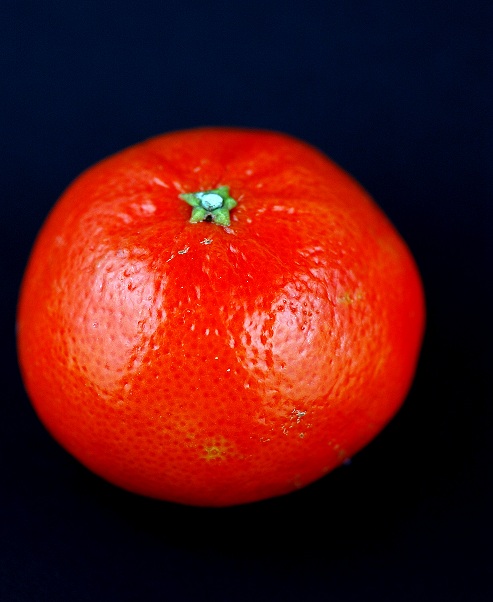 Orange Cupcakes for Two
1 egg white
3 TBSP granulated sugar
2 TBSP unsalted butter, melted
1/4 tsp. vanilla extract
1/4 cup self- rising flour
1/2 TBSP buttermilk
1 TBSP orange juice
Preheat oven to 350 degrees. Line a muffin pan with 2 liners.
In a bowl, add egg white and sugar and whisk until combined.
Add in vanilla and melted butter and stir until mixed.
Add flour and stir until smooth.
Stir in buttermilk and orange juice and mix until smooth.
Divide batter equally between the 2 cupcake liners.
Bake at 350 for 13-16 minutes, or until cake is set. Let cool completely, then frost as desired (who doesn't desire this?) *The original recipe said 10-12 minutes but mine were nowhere near close to done, so just watch them.
Cupcakes inspired by How Sweet It Is
Orange Buttercream
4 TBSP unsalted butter, at room temperature
2 cups powdered sugar
3 TBSP orange juice (you might need more to thin)
On the medium speed of an electric mixer, beat ingredients until smooth and creamy, about 3 to 5 minutes.
Gradually add the remaining sugar, 1 cup at a time, beating well after each addition (about 2 minutes), until the icing is thick enough to be of good spreading consistency.