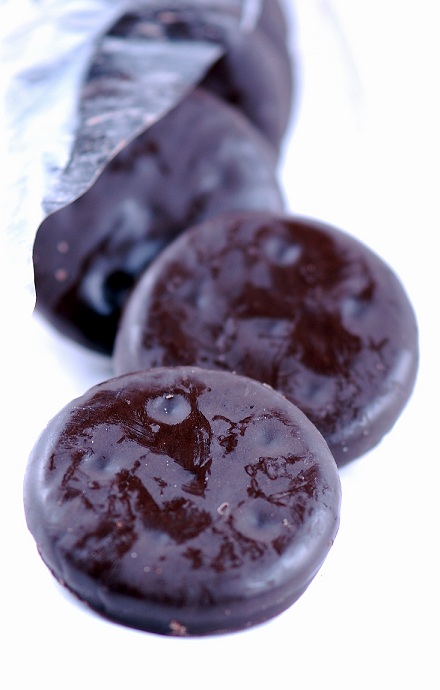 Now before you read the Dear Peabody and think, oh no, here we go again…It's not a mean one. It's actually nice and quirky…just how I like them. 🙂
"Peabody-
You may have noticed a donation for $57.28 and wondered why that amount? Seeing as I use your recipes often I figured I would gladly donate to you but how much was the question. So I tried to think of you as a cookbook. You have many pictures on your site and so I priced your cookbook at $40. But I am frugal and would have bought it on Amazon. I looked at most books at that price set and they ran $26.40. Which I added on my tax for the book making it $28.64. I would buy my mother one as well. She enjoys your site but is afraid to buy things over the Internet. So two cookbooks at $28.64 gets you $57.28. I figure in a year I'll give you another $57.28 as I know you have more than enough recipes on here for more than one cookbook. Though please update your index!
All the best. Love your site. Love your humor. Love you.
Keep baking."
Seriously LOVE this. I mean, I love any and all donations. The large ones are nice, but so are the small ones. As someone who knows how precious $5 is right now I really, really appreciate those who gave $5 with notes that said I wish I could give more I just don't have it. Very, very sweet that even though you don't even really have it you like the site enough to give anyway. Touching. Very touching. But the donation of $57.28 was so thought out I could not help but laugh. It makes sense. I am totally guilty of buying most of my cookbooks from Amazon. 🙂 And I hear ya on the index thing. I'm working on it…it's such a time suck though. It will be done by March (not committing to March of what year though 😛 ).
On to the real matters of the week. Girl Scout cookie time is upon us. I have a weakness for Girl Scout cookies. I don't give a rat's hinny if they are processed, I like em, and all their yummy preservatives. It's not even the cookie that gets me, as much as it is the Girl Scout themselves, and not just because I was one. I just can't seem to say no to them. I had made up my mind that I was going to buy two boxes total this year. One Thin Mint. One Samoa. Which I did and was done with it. But then I walked out of my grocery store and there were these girls and their mom setting up. It was 19F right then according to my phone. I couldn't even feel my fingers, so for them to stand out there and sell cookies, I was no doubt going to buy some. And the next thing you know I had way more Thin Mints than my original agreement with myself.
They are a danger to my household. And so I decided that I best start baking with some of them before the siren calls of the cookies came. For some it may be a horrid thought to think that I would do this to a GS cookie, others may be saying, thank goodness, I have way too many I need to do something with them. If the second half is you, then here you go. I chose a pound cake that used cream instead of cream cheese. I felt that cream cheese would have made it tangy, and who wants that with the flavor of mint. I topped mine with a little (ha) whipped cream and some extra Thin Mint cookies.
Did you buy or are you going to buy Girl Scout cookies this year? If so, what is your favorite?
P.S. In other news I can't believe I had 18 posts in the month of February that must be some sort of record for me. 😀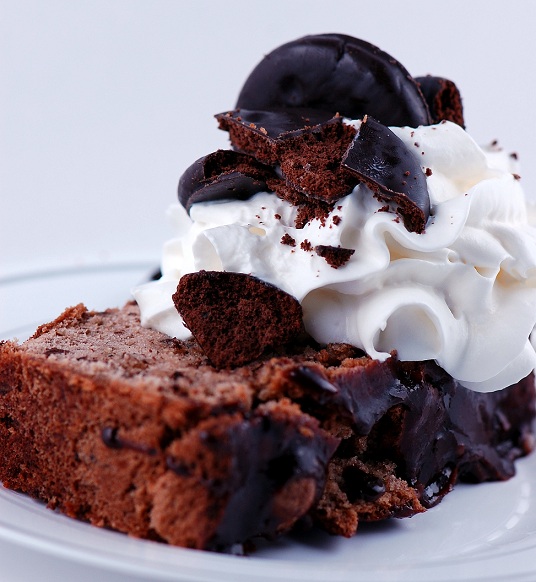 Thin Mint Pound Cake
1 cup unsalted butter, softened, plus additional for buttering pan
3 cups cake flour, sifted
½ tsp. salt
2 2/3 cups granulated sugar
6 large eggs, at room temperature
¾ tsp. vanilla extract
¼ tsp. peppermint extract
1 cup heavy cream
2 sleeve Thin Mint Cookies (the whole box…minus a few that might make it to your mouth), crushed up but with some decent sized pieces
Chocolate-Mint Glaze:
6 TBSP unsalted butter
¼ cup water
¼ cup unsweetened cocoa powder
2 cups powdered sugar
½ tsp. peppermint extract
Grease and flour two loaf pans.
Put oven rack in middle position, but do not preheat oven.
Sift together sifted flour and salt into a bowl. Repeat sifting into another bowl (flour will have been sifted 3 times total).
Beat together butter and sugar in a stand mixer fitted with paddle attachment until light and fluffy, about 3 minutes.
Add eggs 1 at a time, beating well after each addition, then scrape down the bowl after each addition as well.
Add vanilla, and peppermint extract and beat another 30 seconds.
Reduce speed to low and add half of flour, then all of cream, then remaining flour, mixing well after each addition. Make sure all ingredients are fully incorporated.
Fold in Thin Mint cookie pieces (again, if a few fall in your mouth I wont tell).
Divide batter evenly among pans.
Place pan in (cold) oven and turn oven temperature to 350°F. Bake until golden and a wooden pick or skewer inserted in middle of cake comes out with a few crumbs adhering, 1 to 1 1/4 hours. Cool cake in pan on a rack 30 minutes. Run a thin knife around inner and outer edges of cake, then invert rack over pan and invert cake onto rack to cool completely. Then cover in glaze.
For the glaze:
Melt the butter in a small saucepan over low heat, about 2 minutes.
Add the cocoa powder and water. Stir until it thickens and comes to a boil, about 2 minutes.
Remove the pan from the heat and stir in the powdered sugar and peppermint extract.