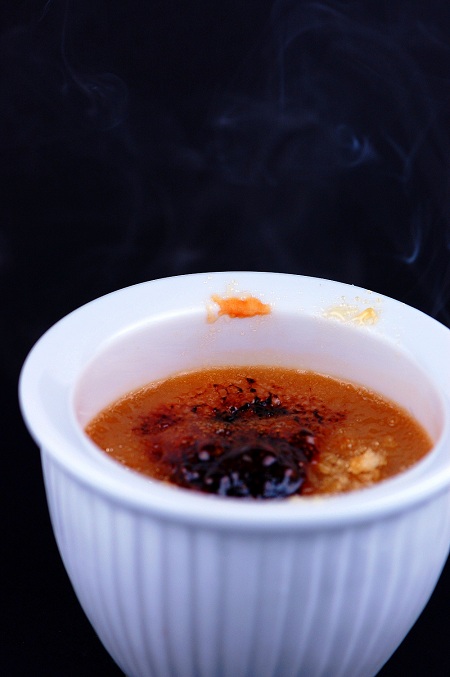 I got a tug on the arm. Fellow teacher and friend Mrs. L dragged me off to the side of the building and said "D just told me to go meet him in the parking lot. You're coming with. He won't kill you, he likes you."
D was one of our students. A student that one may like to say made poor choices. Sadly because he made poor choices he never got placed on the advanced math track, which he should have been. In all my years of teaching math, he was by far the most gifted at it. Everything came naturally to him. Which in a way was good, but in a way was bad. Math was the only subject he liked; he skated by with a D in just about every other class. Not because he couldn't do it, just because that took effort and he was lazy (yes, I said he was lazy, deal with it). Since math came natural to him, it took no effort.
Though I was amazed by his math talents, he was in every form a huge pain in the butt, and that was in the class he liked. Imagine him in the classes he didn't like. Part of the problem was that he could finish his classwork/homework in the blink of an eye, and then get bored. He was no good at helping other students as he usually just ended up telling other kids they were stupid. And so I spent my year trying to figure out projects for him. Most of which he didn't want to do, it's not like he needed the extra credit. Towards the end of the year we had a hard test. He missed 4 days of school due school suspension and he missed the lesson on how to do a couple of the things. So he got a B. Which was unacceptable to him. And I may have suggested it might bring down his overall grade. Which worked out for me. He loved to blow stuff up and build stuff (probably just to blow that up). I told him that Mrs. L was in need of bookshelves. That if he designed them using some of the math we learned that year and then built them for her, that I would give him extra credit. And though I would see him working on the drawing of them, measuring her room and what not, I never saw any shelves.
That was of course until graduation night when he came up to Mrs. L and told her to meet him in the parking lot, that he "had something for her". We were both a little nervous but she dragged me with her…safety in numbers. There was D and his father at their truck with what was quite possible the world's largest bookshelf. Made out of steal…literally. His dad grumbled that this was the most expensive thing they ever spent on school, but that it was worth it because D was out of his hair for almost a month. It took 4 people to get that bookshelf into her room. Mrs. L doesn't teach there anymore, but she does drag that bookcase around with her everywhere she goes, as it is "the best built shelf I have ever seen…and the f*ing heaviest".
Sometimes projects are necessary in life. Something to stimulate and challenge you. I personally am so not in a place that I need to be challenged it's not even funny. So I am still sticking with the fairly simple, with the challenge of still making it Peabody style. This Butterscotch Crème Brulee is a good example. It's not hard, but the addition of pulverized butterscotch disc candy instead of just sugar for the top definitely makes it a Peabody. I like to do this with candy canes as well at Christmas time on chocolate crème brulee.
In a totally unrelated note: My friend who collapsed at the rink and had a heart attack and stroke, is already back home and is doing well. It is truly amazing what modern medicine can do!!!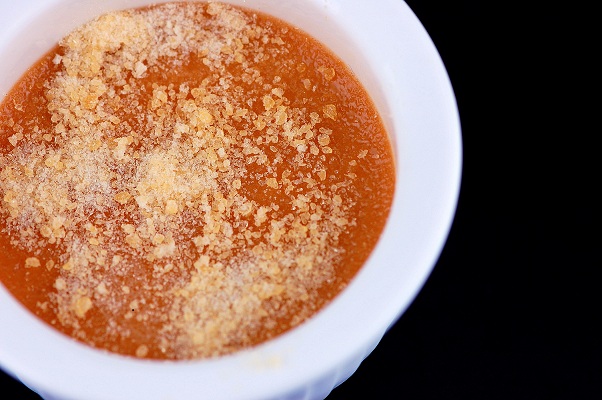 Butterscotch Crème Brulee with Butterscotch Candy Top
1 ½ cups heavy cream
6 TBSP dark brown sugar
¼ tsp. salt
6 TBSP water
2 TBSP Demerara sugar
4 large egg yolks
½ tsp. vanilla extract
8 butterscotch candy disc, pulverized in a food processor, the look should resemble sea salt
Preheat oven to 300°F.
Bring cream, brown sugar, and salt just to a simmer in a small heavy saucepan over moderate heat, stirring until sugar is dissolved.
Bring water and Demerara sugar to a boil in a 2-quart heavy saucepan over moderate heat, stirring until sugar is dissolved. Continue to cook, stirring occasionally, until browned and bubbly, about 5 minutes.
Remove from heat and carefully add cream mixture (mixture will bubble up and steam), whisking until combined.
Whisk together yolks and vanilla in a large bowl, then add hot cream mixture in a stream, whisking. Pour custard through a fine-mesh sieve into a 1-quart glass measure. Skim off any foam with a spoon.
Divide custard among 6 ramekins. Arrange ramekins in a small roasting pan and bake in a hot water bath , uncovered, until custards are set around edges but still tremble slightly in centers, about 40 minutes. Transfer ramekins to a rack with tongs and cool to warm or room temperature. Pots de crème will continue to set as they cool.
Refrigerate for 2 hours.
Sprinkle butterscotch candy on top and using a kitchen torch, melt the candy to form a crisp crust. Let sit for at least 5 minutes before serving.