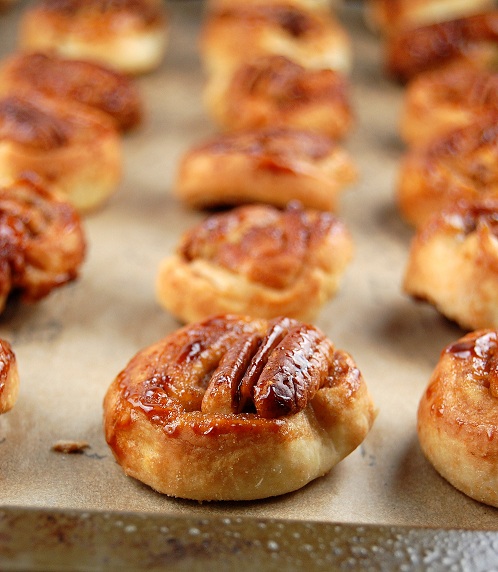 First off, sorry I have been all trick and no treat. I've got a lot of balls in the air right now and they are all falling at once, in rapid succession. Hopefully I have more time in the coming weeks to bake more! We certainly are having the weather for it.
Speaking of trick or treating. Grrr. I'm not really a fan of the holiday in general these days. Mostly because of how rude children have become. I had more than a handful of kids let me know my candy choice sucked. Gee thanks. So does your attitude. And the worst was a little kid, all of about 7 who after receiving candy from me told me "your dog is ugly and nasty", stuck out his tongue at me and then ran. I tell ya, if I had any sort of aim that kid would have been pegged in the back of the head with a Starburst. But alas, I throw like a girl. 🙂 And so with my luck I would have hit a nice kid.
I did luck out and see a Boba Fett for the first time ever. He got extra candy. What was your favorite costume you saw?
I will say I did luck out in the sense that the teenagers who trick or treated this year actually dressed up. Which truthfully I don't care how old they are as long as they put some effort into it. My favorite was the boy that had to be about 15/16 years old. Wearing footie rocket ship pajamas. Now that takes guts. And also amazingly, first year no one smashed our pumpkins.
Lots and lots of cookbooks are coming out right now. I'll actually do a whole cookbook list for you in the coming weeks. One of the ones I got was Chewy Gooey Crispy Crunchy Melt in your Mouth Cookies. I saw a recipe for mini sticky buns that didn't involve yeast. Thought they would be perfect. The whole plan was to adapt them and use leftover Halloween candy instead of a pecan (like mini snickers or mini milky way). Except between pre-Halloween consumption and the volume of kids coming through I had none left. Whoops. Oh well. So I made them the original way.
These are not super soft yeasty goodness buns, but they would be awesome and fun to serve at a brunch. Very easy and very quick to make.
Hope you all survived Halloween and are ready for November.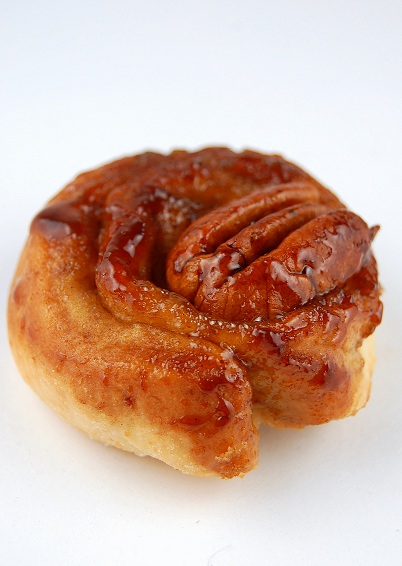 Sticky Pecan Bites
24 pecan halves
1 cup all-purpose flour
1 tsp. baking powder
¼ tsp. salt
¾ cup heavy cream
½ cup brown sugar, packed
½ tsp. cinnamon
2 TBSP. unsalted butter, very soft
Preheat oven to 400F. Grease a 24 cup mini muffin tin with baking spray. Set aside.
Place a pecan half in each cup, top side down.
Combine the flour, baking powder, and salt in a medium bowl. Make a well in the center. Pour the cream into the well. Using a rubber spatula, fold and stir the flour mixture and cream together just until the dry ingredients are entirely moistened and a soft dough is formed.
Let dough rest for 2 to 3 minutes.
On a lightly floured surface, with a floured rolling pin, roll the dough into a 12-x-7 inch rectangle. Spread the dough with soft butter and sprinkle with brown sugar.
Start at one short end, roll the dough tightly. Gently stretch the dough to lengthen the roll. Cut eh roll crosswise into 24 pieces. Place each piece in a muffin cup, cut side up.
Bake 12-15 minutes, until well browned. Rotate pan halfway through. Immediately turn the buns out onto a sheet of parchment on a heat proof surface. Serve on the day you make.
From Chewy, Gooey, Crispy, Crunchy Melt-In-Your-Mouth Cookies by Alice Medrich