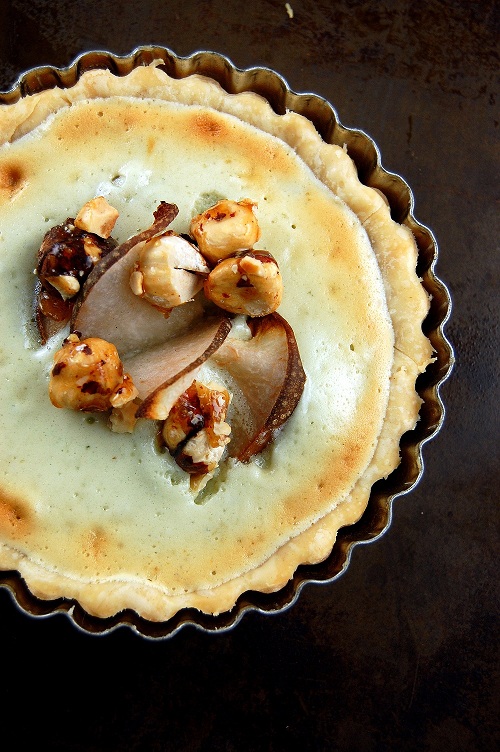 The first time I took my husband to a Sam's Club he was in awe. See he had never been to one before. Or a warehouse club in general  for that matter. He was of the consensus that a warehouse club meant rows and rows of 100 pound bags or rice and beans. So when he saw things like televisions, jewelry, pillows, tube socks,  and what not he was a little like a kid in a toy store for the first time. I think a lot of people would be surprised what Sam's Club has to offer. Especially since  not everything is be in bulk like people think.
Let's talk cheese for example. I am fortunate enough to be in partnership now with Sam's Club. And with that partnership came a LARGE box of cheese. Can you imagine? You come to the door and there is a large box of gourmet cheese just hanging out there. Calling your name. Free cheese. Free good cheese (disclaimer, in case you didn't catch on Sam's Club gave me 14 free cheeses). My mind was a little bit on overload, as well as my fridge at that point. 😀
Then came the hard part. Pick your favorite. Ummm. That's like saying to a parent pick your favorite child (but then again we all know I'm my parent's favorite 😀 ).
Then once you found your favorite, make something on your blog with it. Did you know Mario Batali even made cheese? He does. I tried three of them. All good. But not what I was looking to bake with. I went through his Parmigianino Reggiano like nobody's business though on just about every dinner we ate for two weeks.
I considered the Formage D'Affinois. Which is a French double-cream cheese that I thought I could do something with but in the end I decided I wanted to go blue. I had a few blue cheese offerings but decided for what I was making, the Maytag Blue was clearly the best choice. If you want to see all the cheeses that Sam's is offering up (and there are quite a few) as well as enter to win a trip to Paris (Paris people!) then go here.
Maytag Blue for those who don't know is produced by having each wheel made by hand, aged in caves (no, not the Bat cave…but wouldn't that be cool?) twice as long as most other cheeses. What I like about it is its texture and the fact that it has a lovely blue cheese flavor but without being too blue cheesey. Which sounds weird but I think most of you know what I mean. And yes, I got my cheese at Sam's Club.
I had originally thought about a blue cheese tart with a cherry compote, but truth is that Fall is here (wearing sweats as I type this) and stone fruit is on its way out. So I switched to pears. If you aren't into wine you could always just poach your pears in white grape juice or even apple juice for that matter.  And to represent the fine Pacific Northwest I have hazelnuts from my friend's tree. Which are candied because if you haven't tried nut brittle or candied nuts with blue cheese you my friend are missing out! Technically you probably want to skin the hazelnuts, but that's way too much effort for this lazy girl. I think the skins on worked just fine. More rustic if you will.  I must say these actually exceeded my expectations. I knew the flavors were going to go well together but I ate these in the blink of an eye. Well two blinks.
It makes for a very simple to make yet highly sophisticated (impress your friends!) dessert…or even appetizer, or lunch if you throw a little salad on the side. Throw in a pork roast and you have got yourself a fine Fall meal.  If you want more Fall ideas you can check out some ideas here.
Maytag Blue Cheese Tart with Poached Pears and Candied Hazelnuts
16 ounces pie or short dough (any recipe of your liking)
3 pears (I chose Asian pears), peeled, cored, and sliced
2 cups dessert wine (I chose to use an ice wine, but a Riesling would do nicely)
6 ounces Maytag Blue Cheese (which you can get at Sam's Club), at room temperature
1/2 cup heavy whipping cream
1/3 cup plus 1 TBSP granulated sugar
2 egg yolks
Candied hazelnuts (recipe follows)
In a medium sauce pan bring wine to a simmer. Add pears to pan and reduce heat, but make sure that the liquid is still simmering. Let them simmer for 15 minutes. Remove from liquid and set aside to cool. You will have left over pears, keep them to use as a topping.
Preheat oven to 350F.
Spray six 5-inch diameter tart pans to help avoid sticking.
Roll out your pie dough on a floured surface to about 1/4 –inch thick. Cut out six 6-inch circles using a paring knife. Line the tart pans with the dough and trim off the excess dough from the edges.  Prick the bottom of the tarts with a fork or knife to help prevent them from puffing up.
Blind bake the tarts for 15 minutes.  Prick the tarts again if needed (if they want to rebel and puff up). Let tart shells cool for 10 minutes.
Arrange pears in a circular pattern or just throw them in how you like (your choice) at the bottom of the tart shell.
Using a stand mixer (or a large bowl and beaters) mix together the cheese, cream, sugar, and egg yolks using a paddle attachment on medium high speed. Beat until mixture is smooth.
Spread the cheese mixture over the pears (I used an everyday spoon) evenly. Bake for 20-25 minutes or until set and allow them to cool on a rack for about 15 minutes.  Add pear garnish and top with candied hazelnuts.
Serve slightly warm or at room temperature.
Candied Hazelnuts
1/2 cup hazelnuts, skins no skins your choice (I was lazy so went with skins on)
3 TBSP sugar
1 TBSP unsalted butter
Toast hazelnuts for 1 minute in a medium sized pan (non-stick is your friend here) over medium heat.
Add sugar and butter.
Using a wooden or non-stick spoon make sure that the nuts are coated with the sugar and butter mixture.
Pour onto a parchment-lined baking sheet to cool. Break up into individual pieces as best you can (use your teeth if you have to…kidding…kind of)
Disclaimer: I was given a Sam's Club membership. I was given compensation to write this post. I was given compensation to buy ingredients to make my tart. Just so ya know.