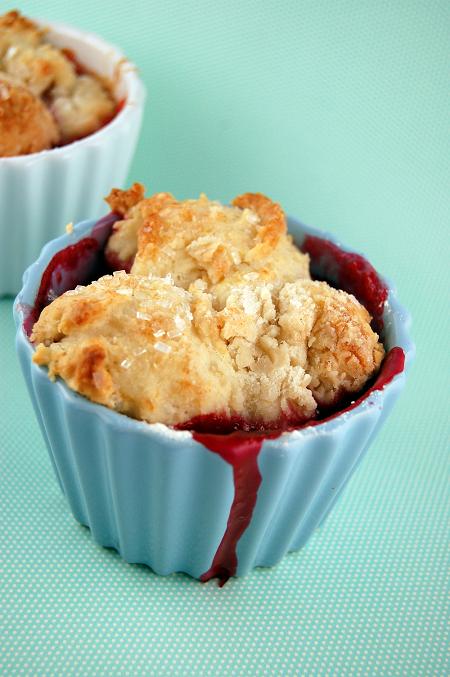 Kindly remove your mind from the gutter. Not that O. I meant the O in Orama.
As in Peach-Orama.
Apparently my local grocery store is having one. Which of course I am a marketers dream and fall victim every time for things like that. Seriously. You put Orama, Fest, or Extravaganza at the end of something and I will be drawn in.
This worked especially well for my mother growing up. I can't tell you how many times I fell for helping out at Laundry-Fest. Which, FYI, there is nothing festive about folding laundry. Sigh. Now a days I call them Laundry parties but my husband is too cleaver and catches on before I can sucker him into it. Tom Sawyer I am not.
So falling into the trap of Peach-Orama I ended up with a lot of peaches. Which just like all other fruit for some reason doesn't want to sit around on my counter and in the fridge for 3 weeks while I leisurely get to it.
I went with a simple biscuit topped peach-raspberry cobbler (somehow ended up with a half flat of those as well). You definitely want to eat this with some ice cream. A biscuit top is usually a little on the plain side. But I love them because you can really taste the fruit. And well, that's kind of the point of fruit desserts.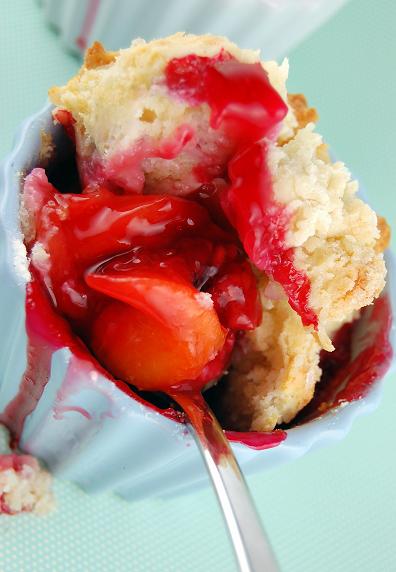 Peach-Raspberry Cobbler-Orama
4 cups peeled and cored peaches
1 cup raspberries
¾ cup granulated sugar
1 tsp peach schnapps
5 TBSP unbleached flour
for topping:
1 ¾ cups all purpose flour
½ cup granulate sugar
1 ½ tsp baking powder
½ tsp salt
6 TBSP unsalted butter
½ cup cream
Decorative sugar for top
Pre-heat the oven to 375F.
I used individual ramekins, but you could use a 8-x-8-inch pan.
In a large bowl toss together the peaches, raspberries, sugar, schnapps, and flour. Set aside.
Evenly distribute peach mixture among ramekins, filling them almost full.
Mix together the flour, sugar, baking powder, salt. Add the cold butter and milk and stir until mixed. Spoon the biscuit mixture over the peaches. I used a mini ice cream scoop for this.
Sprinkle decorative sugar on top of the cobbler. Put into the oven and bake until the top browns, about 35-45 minutes depending on size of ramekins. Cool for about 20 minutes and serve with vanilla ice cream.