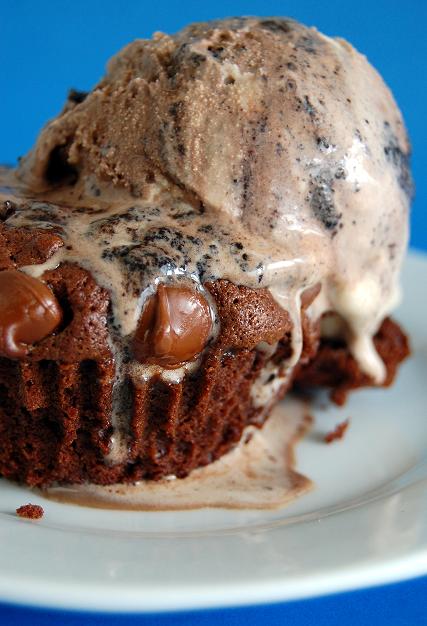 I was at Costco the other day standing in line. The man in front of me had a large bouquet of red roses. The man that was in front of him in line turned around and asked him how much the flowers were.
His reply, "I don't know. Whatever the price of I totally f*$#ed up is…I didn't check the price, it doesn't matter at this point."
Ah yes, the I totally messed up, not even sure why, but boy is my wife/girlfriend/boyfriend/person I have and want to continue to have sex with mad at me, please forgive me, flowers. Now I'm not totally sure what the man did. But it had to be bad enough that he wasn't really caring what they cost but not too bad because he was after all buying them at Costco and not having them sent. Just an FYI, most girls like their flowers sent. Especially to work. Where everyone can see them. Just saying.
Poor men never know quite what to get/do when they screw up. For anniversaries they have a guide. It's a stupid guide, but a guide nonetheless. And let's face it, most men need a guide (don't puff up guys…you know it's true). I just celebrated my 6th, which means sugar or iron. We gave neither, but he had a guide. 🙂
Now someday, perhaps when I am feeling more creative, I will sit down and write one. Probably sell it, make a big profit, tour the nation and neglect my blog. 😉 But for now, since this is a baking blog, I will just make one suggestion. If you do a small mess up, nothing says sorry like a nice home baked good. It shows you cared to take the time to make them something. Just make sure to make them something they actually like. 😀
Todays treat is a perfect example of what to bake. It's pretty easy to make and most people like chocolate. These are called muffins but not really. They are about as healthy for you as eating Nutella for breakfast. 😉 Which I do, but just not healthy. These are definitely best when warm and with ice cream. I topped mine off with Ben and Jerry's Mud Pie Ice Cream which is described as "Chocolate & Coffee Liqueur Ice Creams Swirled Together with a Chocolate Cookie Swirl". Because I put Kahula in the muffin I thought it would be a great match…it was!
And a quick little note, due to people asking, I now have a Facebook page for this blog. Feel free to go and Like me. 🙂 If you go to the page then you will most likely find out what is coming on the blog before others do.
And lastly, our winners.
98.Charlene Says:
June 12th, 2010 at 3:12 am
"Happy 5th Birthday! I am new to the blogging world, but am hooked. I stumbled across your blog while looking for a samoa cheesecake and when I searched, yours popped up. I made it and well there are no words to express how truly sublime this was. I plan to try many more recipes. Here is wishing you all the best and keep your recipes coming because you have a wonderful blog filled with so many exceptional recipes. Enjoy your week-end!"
and
17.Valerina Says:
June 11th, 2010 at 5:32 am
"A very Happy 5th to you and your blog!! Congratulations. I've been following your blog for a little over a year now, it's actually one of the blogs that inspired me to start my own.
My favourite recipe from here are your Snickerdoodle muffins. I think I've made them at least 5 times."
Congrats to our winners! I will be emailing you shortly to get your addresses!
And thanks to everyone who has been a loyal (and heck, not so loyal) reader over the years!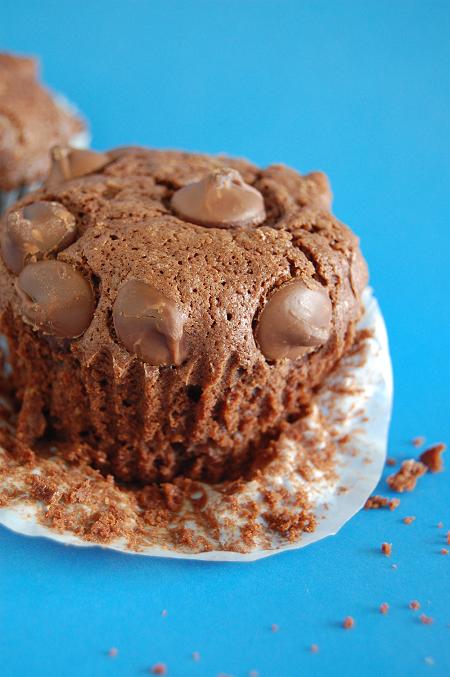 Sorry I F'ed Up Milk Chocolate Chip Brownie Muffins
2 cups semisweet chocolate chips
½ cup + 2 TBSP unsalted butter
4 large eggs, slightly beaten
¾ cup sugar
1 tsp vanilla
1 TBSP Kalhua (optional)
1 cup sifted all-purpose flour
6 ounces milk chocolate chips
extra milk chocolate chips for topping
Preheat oven to 350ºF. Line 12 muffin forms with paper liners.
Melt semisweet chips and butter in top of double boiler over low heat, stirring constantly until melted and smooth. Remove from heat; set aside to cool.
Beat in eggs, sugar, Kalhua, and vanilla. Stir in flour just until incorporated. Fold in milk chocolate chips.
Fill lined muffin cups about ¾ of the way full. Top with 10-12 milk chocolate chips.
Bake 30-35 minutes; do not over bake. A toothpick inserted in center will still have moist crumbs clinging to it. Remove from muffin tin and cool on rack.
Serve warm with ice cream!
Adapted from the Guittard Chocolate Company