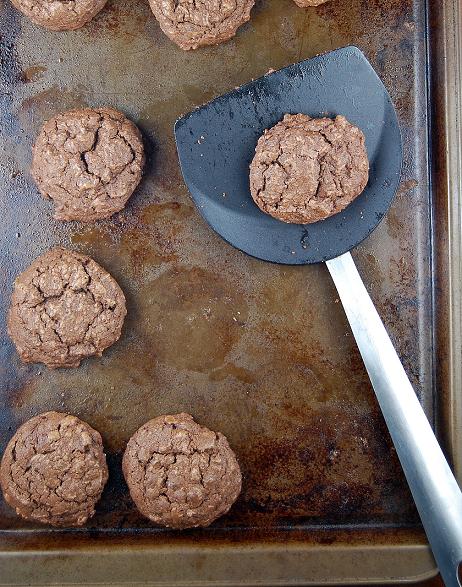 Taking one for the team can mean a myriad of things. Most times in my circle it is referred to in the dating (I use that term loosely) scene. Where your wingman (or friend you dragged to the bar) gets stuck dancing/talking/buying drink/fucking the ugly and/or fat chick so that you can hit on her attractive, hot friend.
Sometimes it means sacrificing your body for the good of the game. In baseball it's usually getting hit with the ball to take a base. In hockey it's taking a puck that usually ends up hitting your body where there is no padding(I don't know how the puck knows there is not padding there…but it knows).
In the fine cinematic masterpiece Armageddon, Bruce Willis takes one for the team, which in that case was our country, by going down into the asteroid and blowing it up with a nuclear bomb.
Monday night I went to take one for the team but got away with it so it wasn't really a sacrifice. But it still counts in my opinion darn it all. 🙂 See we were playing this team. This team had 4 girls on it who were less than polite and played pretty darn cheap. Not against me or the other girl on our team, but against the guys. Because they knew they could get away with it, and they were.
One girl actually tackled one of our guys and started punching him. He got a roughing call. All he did was lay there and get beat on. Not cool. This made our team less than happy. We started taking lots of penalties. Usually provoked by the girls. Which of course fueled them to do it more. One chick (she was no woman) kept shoving our players during altercations and saying "are you gonna hit me? Go ahead hit me?"
So in between periods our captain said that we were either going to get into a brawl (which he followed up with…we're not good at…speak for yourself, I excel in that area) or we should start playing hockey (which we never did). So needless to say with 7 minutes left to play one of their girls tripped our player and grabbed on to his leg. He pushed on her to get her off. And let's just say from that point on…it was on like Donkey Kong. I was on the ice and so I made my way quickly over for support.
At this point I had in mind that I was going to fight and take one for the team. As I knew no guy on my team was going to hit the girl. But I would. 😛
So there she was screaming and hitting my player saying "what the fuck are you going to do about it? Hit me? Hit me? I dare you to hit me." So I hit her. In the face. She then looked stunned and told me that she dared me…and before she finished the sentence I hit her again. In the face.
Then the ref pulled me to the side. Since I was never touched, I'm going with I won that one. I was thinking I would get in trouble for that. If you play recreational hockey I should have gotten third man in and a double minor for roughing. But I got nothing. I did go and sit the 5 minute penalty for our player that got kicked out, so in away I did take one for the team.
Speaking of the team, here are some cookies that I made for some of the guys on my team. They are a slight adaption of a David Lebowitz cookie from his Chocolate book. If you don't have it, it's very informative and has some good recipes. These are nice and chocolaty. The original cookies have cashews but I went with toffee pieces instead. I like it better that way.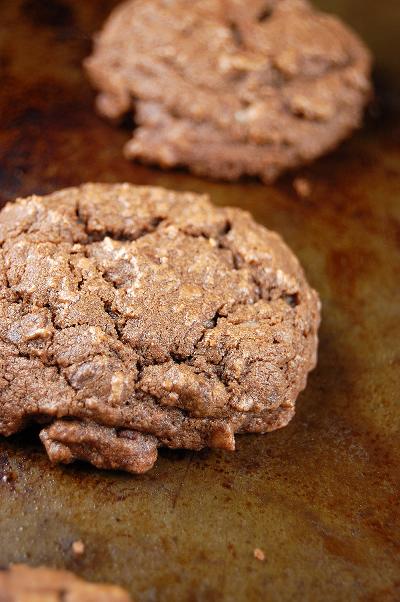 Double Chocolate Espresso Toffee Cookies
8 ounces unsalted butter, at room temperature
1 cup granulated sugar
1cup light brown sugar
2 large eggs
1 tsp vanilla extract
2 tsp instant espresso powder
2 cups all-purpose flour
2/3 cup unsweetened cocoa powder
1 tsp baking soda
1 tsp salt
1cup toffee pieces
1 cup mini semisweet chocolate chips 
Preheat oven to 325° F.
Line 3 baking sheets with parchment paper or spray with baking spray.
In a large bowl, using an electric mixer, cream the butter and sugars until light and fluffy.
Add the eggs, vanilla, and espresso powder.
Mix well, stopping once to scrape the sides and bottom of the bowl.
Sift together the flour, cocoa powder, baking soda, and salt.
Mix into the creamed butter mixture, scraping again. Stir in the toffee pieces and chocolate chips.
Scoop the cookie dough using a cookie scoop, so that they are about the size of a golf ball, arranging them at least 2 inches apart.
Bake until the cookies are just flat, 16 to 18 minutes, turning and rotating the baking sheets as necessary for even baking.
Let cool about 10 minutes before transferring from the baking sheet to the cooling rack. Once cool, store at room temperature in an airtight container for up to 3 days.
Adapted from The Great Book of Chocolate, by David Lebovitz