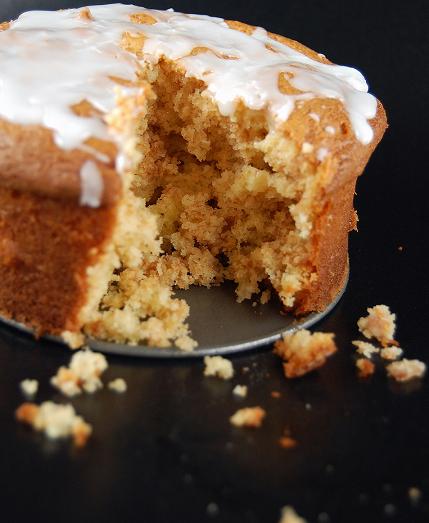 When I was a little girl my favorite toy was a kitchen (hold back the shocked look from your face). It was shaped like different animals (the fridge was in the shape of a penguin and so on). It was outside near my sandbox and I played with it for hours until the sun faded it away to nothing.
So it should come as no surprise that my second favorite toy of all time was the Easy-Bake Oven. Oh the fun of mixing up the little packet (that cost an arm and a leg and I would have to beg my mother to get me more). Then putting it in the little pan. Pushing it into the oven with the funny little tool(pan pusher) it came with. And then watching it rise as it baked. I stood so close to that thing, I probably fried a few brain cells (I will go with that, clearly all the beer I drink wasn't the cause…it's that darn Easy-Bake Oven from my childhood).
I bring this up because the inventor (Ronald Howes) of the Easy Bake died last week. Given the fact that my love of baking started with his little machine, I felt it best to pay tribute. Little hard to figure out how to do that. I don't bake a lot of my food by light bulb these days. So my other option was to use a cake mix. Now I don't do it often, bake with a mix that is, but every now and then I save a recipe I see that calls for cake mix. Usually when that happens, I just make my own cake and incorporate it. But I figured since every Easy-Bake item I made as a kid came from a mix, my tribute item should too.
I have to say for a cake mix cake, this cake was pretty darn tasty. I didn't exactly follow directions. I wasn't paying attention, I was watching curling, and didn't realize that I had to have the cinnamon layer in the middle. Oops. Oh well. I sprinkled it on top and swirled it together and that worked just fine. Maybe even better because it was through out the cake more that way. I also chose to bake it in mini spring form pans. I mean, my Easy-Bake days are probably why I like to bake with mini pans. 🙂 For nostalgia reasons. And since this was baked in an oven and not by a lone light bulb, the whole cake actually bakes…not just one side of it. 🙂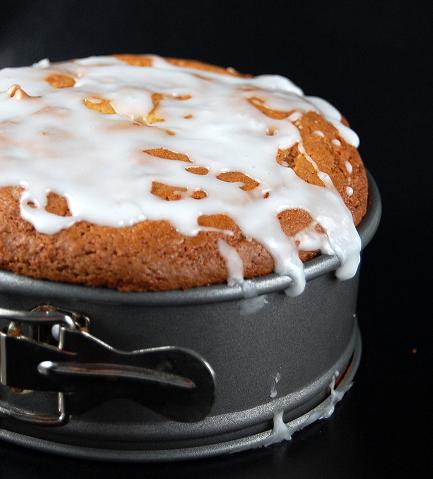 Honey Bun Cake
1 box yellow cake mix
2/3 cup vegetable oil
4 eggs
1 cup sour cream
1 cup packed brown sugar
1/3 cup chopped pecans
2 tsp ground cinnamon
1 cup powdered sugar
1 TBSP milk
1 tsp vanilla
Heat oven to 350°F (325°F for dark or nonstick pan). Grease with shortening and lightly flour 13×9-inch pan, or spray with baking spray with flour.
In large bowl, beat dry cake mix, oil, eggs and sour cream with electric mixer on low speed 30 seconds, then on medium speed 2 minutes, scraping bowl occasionally.
Spread half of the batter in pan.
In small bowl, stir together brown sugar, pecans and cinnamon; sprinkle over batter in pan. Carefully spread remaining batter evenly over pecan mixture. * I just put the batter in and sprinkled the mixture on top, then swirled it together. I was being weird.
Bake 44 to 48 minutes or until deep golden brown (for mini spring form it took 35 minutes). I
n another small bowl, stir powdered sugar, milk and vanilla until thin enough to spread.
Prick surface of warm cake several times with fork. Spread powdered sugar mixture over cake.
Cool completely, about 1 hour. Store covered at room temperature.
From Betty Crocker.com