These Caramel Macchiato Cream Cheese Muffins has a caramel espresso muffin base filled with a caramel cream cheese filling.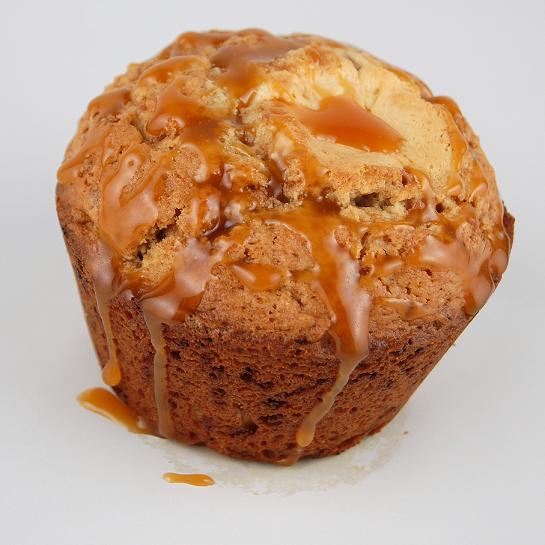 So ironically the same night I posted the cupcakes, When Harry Met Sally came on TBS or some channel like that.
So of course, I watched it.
And while watching it, something struck a cord…hard.
Harry Burns: You realize of course that we could never be friends.
Sally Albright: Why not?
Harry Burns: What I'm saying is – and this is not a come-on in any way, shape or form – is that men and women can't be friends because the sex part always gets in the way.
Sally Albright: That's not true. I have a number of men friends and there is no sex involved.
Harry Burns: No you don't.
Sally Albright: Yes I do.
Harry Burns: No you don't.
Sally Albright: Yes I do.
Harry Burns: You only think you do.
Sally Albright: You say I'm having sex with these men without my knowledge?
Harry Burns: No, what I'm saying is they all WANT to have sex with you.
Sally Albright: They do not.
Harry Burns: Do too.
Sally Albright: They do not.
Harry Burns: Do too.
Sally Albright: How do you know?
Harry Burns: Because no man can be friends with a woman that he finds attractive. He always wants to have sex with her.
Sally Albright: So, you're saying that a man can be friends with a woman he finds unattractive?
Harry Burns: No. You pretty much want to nail 'em too.
Sally Albright: What if THEY don't want to have sex with YOU?
Harry Burns: Doesn't matter because the sex thing is already out there so the friendship is ultimately doomed and that is the end of the story.
Sally Albright: Well, I guess we're not going to be friends then.
Harry Burns: I guess not.
Sally Albright: That's too bad. You were the only person I knew in New York.
Can men and women just be friends?
I'm going with yes (or at least for me).
For about 95% of my friends are guys.
If I hadn't eloped, my maid of honour would have been my guy friend S.
But I wasn't up for making a political statement, and well, he would look crappy in a dress.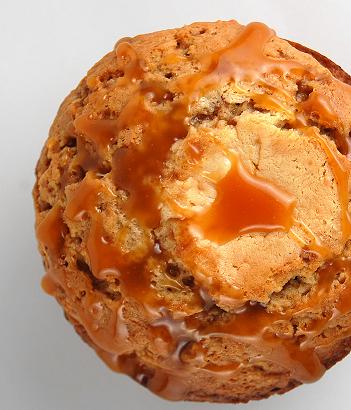 Now maybe since I have played hockey with the vast majority of my male friends at some point in my life, this has helped things.
Why does that matter you ask?
Well, I've seen the vast majority of them naked in the locker room.
Though, none of them get to see me naked (yes, I realize not fair…life is not fair, move on).
Maybe already knowing what they have to um…*offer* makes me less curious and I can therefore just be friends with them (boy that sounds harsh 😛 ).
But in all seriousness, I like guys as friends.
They are easy (remove mind from gutter). When you give them an answer they don't grill and question you about it for forever.
One word answers work for them.
When you ask them what they are thinking and they say nothing, they mean it. 🙂
They like to drink beer.
Eat the food I make.
Watch sports.
All things I can hang with.
Now I do have female friends of course.
Though, the majority of them are a little on the tomboy side, so even they are leaning towards guys.
And since I was bringing When Harry Met Sally back up again, I figured I would just redo the Caramel Macchiato flavor in a different way.
The Hot Chocolate Muffins went over well, and so I thought offering up the Macchiato in cream cheese muffin form seemed like a good idea as well.
It was. 🙂
These Caramel Macchiato Cream Cheese Muffins are super tasty.
If you can't find the Dulce de Leche drinking chocolate just use a caramel flavored hot chocolate.
So what do you think?
Can men and women be friends?
P.S. It's a great day to buy my cookbook.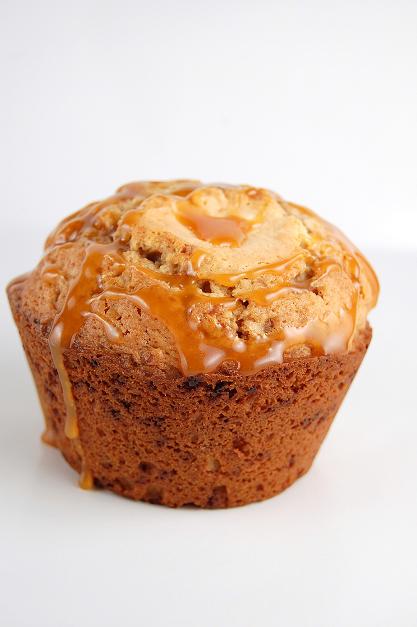 Want More Muffin Recipes?
Clementine Chocolate Chip Muffin
Cider Glazed Apple Fritter Muffins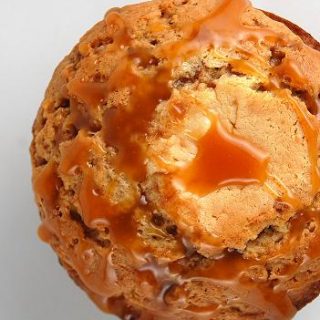 Caramel Macchiato Cream Cheese Muffins
Ingredients
For the Muffins:
½ cup unsalted butter, at room temperature
¾ cup granulated sugar
2 eggs
1 tsp vanilla extract
1 ½ tsp instant espresso powder
1/3 cup caramel hot chocolate mix
½ cup milk
2 cups all-purpose flour
2 tsp baking powder
¼ tsp salt
For the Caramel Cream Cheese Filling:
4 ounces cream cheese, at room temperature
4 TBSP caramel sauce (store bought or homemade)
¼ cup brown sugar
1 egg
1 TBSP all-purpose flour
Instructions
For the Muffins:
Preheat oven to 375F.
Grease either a jumbo (makes 6) or regular (makes 12) muffin tin.
In a small saucepan, heat the milk, but do not boil.
Add the drinking chocolate and the powdered espresso. Whisk and set aside. Don't worry if not all of the drinking chocolate pieces dissolve.
Using a stand mixer fitted with the paddle attachment, cream together on medium speed the sugar and butter until light and fluffy, about 3 minutes.
Add eggs one at a time, scraping down the bowl after each addition.
Add the vanilla extract and espresso milk mixture, and beat for an additional minutes.
Sift together the flour, baking powder and salt in a large bowl. Add the butter mixture in the mixing bowl into the large bowl with the flour mixture.
Fold the mixture together just until combined. (do not over mix)
Divide the batter evenly among the muffin cups, filling each one about 2/3 of the way full.
For the Filling:
If using electric hand beaters, just get a new bowl. Beat the cream cheese and caramel together on medium-high for about 2 minutes.
Until it is nice and smooth.
Add sugar, egg, and flour and beat an additional 2 minutes.
Using a piping bag with large tip, fill the bag with cream cheese mixture.
Place tip into the middle of the muffin and fill until you see the cream cheese on top. Repeat with all of the muffins.
Bake for 16-18 minutes (22-25 for the larger ones like I made).
Insert a knife or wooden skewer to make sure they are done. Be sure to not insert the knife or skewer where the cream cheese is, that will give you a false reading of whether the muffin is done or not.
Let cool and drizzle with caramel if desired (I know, I know…you desire).If using stand mixer, clean bowl.