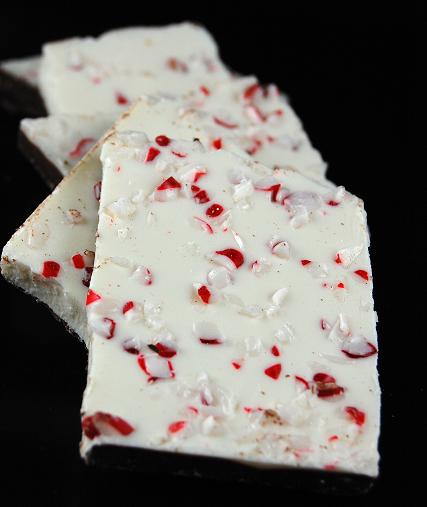 We will just ignore that I have been a slacker (well, just a blog slacker, I have been busy at everything else).
So Halloween is over now and we shift from buying candy to making candy. I myself am not a big candy maker. I think mostly because my mom didn't. Well, she made divinity, marshmallow cream fudge and those cream cheese mints, but that was about it.
I must admit that I have always been jealous of those who make candy for the holidays. I need to be brave and take the plunge into making candy. Enter Anita.
You might remember a while back, fellow food blogger friend Anita Chu (of Dessert First) came out with a little book (literally little) called Field Guide to Cookies. Well, she is at it again and came out with another Field  Guide, this time to Candy.
I was fascinated with the variety in this book. Though I will admit that I probably wont be making my own gummy bears anytime soon, it was fun that they were in there. Since my time has been non-existent as of late (have I mentioned how I think we should get to bank hours…that way on days I only need 8 I use them, but on the days, as of late, when I need a 30 hour day they carry over), I decided to go easy and do a holiday classic Peppermint Bark.
Three ingredients. That sounds good to me. You do have to temper the chocolate which intimidates some people, but just face it with confidence and you will be fine. 😉 You can even find You Tube videos to help you with it. I love peppermint bark, and I am thinking that choosing to make this was a bad idea. Before I just relied on people to give me some for Christmas. 😉 Now that I can make it on my own, watch out thighs.
So if you are wanting to get in a little candy making this season, you might want to pick up this little guide. At $10.85 on Amazon.com, that is a good bargain.
The only bad thing about making the peppermint bark…other than my thighs expanding is now I want to play Christmas music. 😉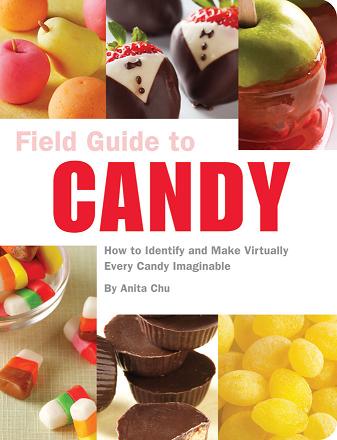 Peppermint Bark
14 ounces bittersweet chocolate
14 ounces white chocolate
½ cup candy canes, crushed
Line a baking sheet with parchment paper.
Melt and temper the bittersweet chocolate. Either watch the video or have Dave help you.
Pour the bittersweet chocolate onto the baking sheet and spread it to about ¼ inch thick. Let it set, about 30 minutes. Temper the white chocolate white the bittersweet is hardening.
Pour the white chocolate layer over the bittersweet chocolate layer and spread it evenly (hopefully more evenly than I did. 😛 )
Sprinkle crushed candy cane pieces over the white chocolate. Press them lightly so they stick. Let the white chocolate set, about 30 minutes.
Break into small (or large 😉 ), irregular (I did a great job with the irregular part) pieces.
Makes about 24 pieces.
Store in an airtight container for up to a week.
Recipe from Field Guide to Candy: How to Identify and Make Virtually Every Candy Imaginable by Anita Chu