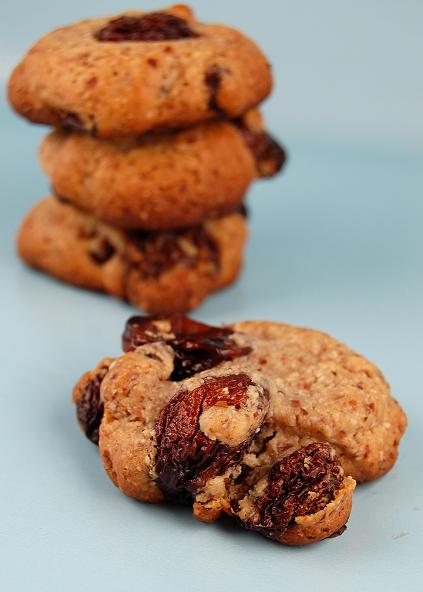 It's a funny thing when you run a blog, people think they know you. On some level of course they do, but in many ways they don't.
I have disappointed many a person when they write to ask me what we are having for dinner and turkey meatloaf is what I write back. I think they have some fantasy about how I am making lavish dinners every night drenched in cream. In fact, I'm sure some people might even go as far to think I take baths in cream (which for the record I stopped years ago, I only bath in hot chocolate now 😛 ). People think I eat dessert every night. Which if you count a little chocolate or a piece of licorice dessert, than yes, technically I do eat dessert every night.
So it might come as a bit of a shock to those people who think I sit around eating fattening food all the time that I eat raw vegan until 5pm every day. Yep, you read that right. I eat raw vegan every day until 5pm. I have a condition that I care not to go into and my naturopathic doctor suggested going raw vegan for part of the day. Now come 5pm I can eat whatever I want, but I usually stick to a vegetarian diet…with limited dairy. I have a slight dairy allergy that since I never had a reaction to I assumed was never really a problem. Well, when I started eliminating it from my diet, I felt better. Much better. And so I only eat dairy on special occasions (aka dessert). I still eat bacon. I could not give up the pig. And I am not one of those obnoxious people who tell other people what they should be eating (like the idiots who are always commenting to poor Veggie Girl).
At first it was pretty darn hard, especially since I don't do soy products either as it interacts with my thyroid. But as time went on I discovered more and more things to make and products that could help me in my new adventure. I, like Veggie Girl, am a big fan of all things coconut based. Switching to coconut based ice cream (like Coconut Bliss) has been a lifesaver.
Now I still eat the white devil, sugar. But I tend to also only save that for my baked goods. Most of the time I use agave syrup. Have you picked your mouth up from the floor yet?
Branching out into this world means you have to start looking for places that cater to you style of eating obviously. Luckily, vegan/vegetarianism is becoming more mainstream. As is gluten free. Now luckily I don't have a gluten issue, but a lot of people do and it is nice that there are alternatives for them.
So when I was asked to look at a vegan, gluten free, wheat free baking book from Seattle's own Flying Apron Bakery I was all over it. I will admit that I don't usually bake vegan as I save my non vegan stuff just for after 5pm. And I don't really bake gluten free all that much either. But I love getting to highlight this book for those who do fall into the full time vegan or gluten free category. Or if you just want to give it a try.
Now the one downfall is of course that they use a lot of different types of flour. Buckwheat, corn, brown rice, garbanzo beans, etc…So the start up cost might be a little much. But once you have them in your pantry you will use them more and more. I personally use corn and rice flour a lot. As well as garbanzo bean flour of coating veggies for baking.
The most awesome thing about this cookbook is that basically what they make in the bakery is now available in this book. So if you are like me and live almost an hour north of Seattle and can't get down there this is a great alternative!!!
I chose to make something with some slightly more mainstream ingredients. I know to a lot of people hazelnut flour isn't that mainstream, but it is to me as I always have it in my freezer. The original recipe called for fresh cherries, just one per cookie on top. But I have dried and this isn't exactly cherry season right now. I also used some local honey from Kent, WA….so these cookies really represent the Pacific Northwest. I also skipped the 1 tsp dried lavender or dried rosemary, just wasn't feeling that at all. I under-baked mine to make them more chewy. Mine had the texture of a coconut macaroon.
It's been an interesting switch in my life. All for the good ,for the most part. The hard part is people. People not understanding and thinking you are a freak. The people who get offended if they make something I an choose not to eat it, this is mostly during the daytime. The thing is that, when I deviate, I feel it. I feel like crap. And I would rather feel good than eat a cookie.
But if I piss a few people off a long the way, so be it. It's what is working for me. And they don't live my life. Just like I don't live theirs. 😛
P.S. No worries…this is not becoming a Vegan blog. 😉 Just letting my peeps who are, and who are gluten free, know there is a new book out there for them to enjoy.

Hazelnut Honey Cookies
2 cups hazelnut flour
1 cup honey
¼ tsp sea salt
1 tsp vanilla extract
1/3 cup dried cherries
Preheat oven to 350F.
Combine the hazelnut flour, honey, salt, and vanilla in a large bowl. I used a stand mixer as this dough is sticky and doesn't like to come together at first. Mix until smooth and then fold in dried cherries.
Line a baking sheet with parchment paper. Scoop cookie dough into ping-pong sized mounds. Press slightly with your hand to flatten a little.
Bake until firm to the touch, about 20 minutes. Personally, I like these a little chewy, more like a macaroon (not French, the coconut kind) so I only went for 16 minutes.
Adapted from Flying Apron's Gluten-free & Vegan Baking Book by Jennifer Katzinger