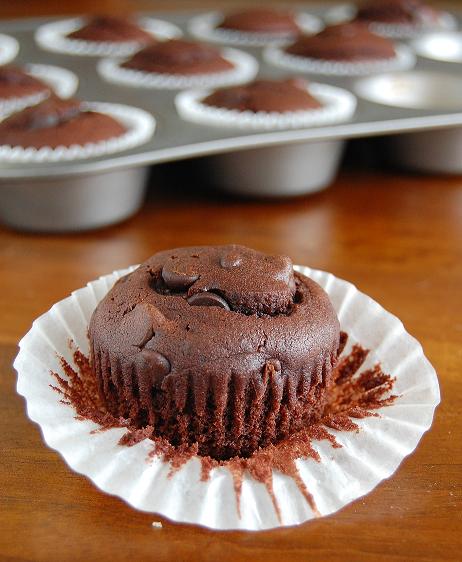 Now some would say that I am a fairly decent baker and most days I would agree with that statement. That being said, most of my friends are not. Most don't cook if there is not a crock pot involved, and baking seems to scare them to death.
Enter Beth.
When Beth Lipton of Cookie Pie asked me if I wanted to be apart of her upcoming book blog tour to feature her new book, I of course, said yes…it's a dessert book, duh! You Made That Dessert?: Create Fabulous Treats, Even If You Can Barely Boil Water is what the book is called and it's a God send for a good portion of the people I know. Those who want to bake but fear it.
This book gives you the building blocks to make tasty desserts, and that ladies and gentleman is all that you need to get some dessert making self confidence under your belt. There are pictures, pictures, pictures in this book. Which is awesome since it is geared towards those you don't bake that often but want to. A picture is always nice to look and say "oh good, mine looks like it' suppose to". The directions are written really well. Step by step but not to complicated and written in everyday language, no super culinary speak.
My husband takes his lunch to work everyday. He likes cupcakes but when they are frosted they don't travel well, as he stuffs his lunch into his work bag every morning as I cringe. So I am always on the lookout for muffins or cupcakes that can stand alone. That's why I chose these Chocolate-Chocolate Chip Cupcakes. Perfect for what I needed.
Now enter the tragedy in my household. While making these cupcakes, out of nowhere, the motor part of my Kitchen Aid just dropped, straight down into the batter. There were many, many, many, many curse words spoken. Many. Did I say many? Many. And then I started to cry. My husband came downstairs to see what was the matter. I pointed to the mixer. He knew all was not good.
Now lucky for me I still have my original KA from 13 years ago. So I was able to start again. The only problem was, now I was out of butter to make frosting. So I had some frosting in the fridge from something the other day (yes, I have frosting in my fridge), so I ended up using that instead of something from the book. 🙁 I only frosted a couple of them for photos. The rest are for the hubby's lunch.
These are nice and dense and chocolaty. I found them to be a little more muffin like than cupcake like, which makes sense, since the method used to make them is very similar to that of making a muffin. So if you have kids or a husband who crushes his lunch daily, these are a great snack to make for them.
If you or someone you know is a little afraid of the baking world, but really wants to make desserts, I recommend this book whole heartedly!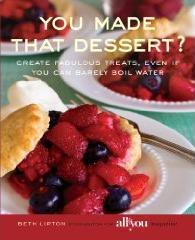 Chocolate-Chocolate Chip Cupcakes
½ cup unsweetened cocoa powder
2/3 cup hot strongly brewed coffee
1 1/3 cups all-purpose flour
1/2 cup sugar
¾ tsp baking soda
¼ tsp salt
8 TBSP unsalted butter, at room temperature
2 large eggs, lightly beaten
1 tsp vanilla extract
1 cup semisweet chocolate chips
Preheat oven to 350F. Line all the cups with standard 12-cup muffin tin with paper or foil liners.
Place the cocoa powder in small bowl. Whisk in hot coffee until smooth and let cool until the mixture is lukewarm, about 5 minutes. In a separate small bowl, mix the flour, baking soda, and salt with a fork.
In a medium bowl, using and electric mixer on medium speed, beat the butter and sugar until light and fluffy, about 3 minutes. Beat in the eggs, one at a time. After beating in the second egg, scrape down the sides and bottom of the bowl with a flexible spatula and beat the mixture again, until just combined. Beat in vanilla and coffee mixture.
Using the flexible spatula, stir in the flour mixture. Scrape the bottom of the bowl to make sure all the flour is incorporated, but try to mix as little as possible- the more you mix, the tougher your cupcakes will be. Stir in the chocolate chips.
Use an ice cream scoop or two TBSP to divide the batter evenly among the cupcake cups, filling each about three-quarters full. Bake 18-20 minutes, until a toothpick inserted in the center of a cupcake comes out clean. Do not over bake them, or they'll be too dry. Transfer the muffin tin to a wire rack for 20 minutes to cool, then remove the cupcakes from the pan to a wire rack to cool completely.
Recipe from: You Made That Dessert? Create Fabulous Treats, Even if You Can Barely Boil Water by Beth Lipton