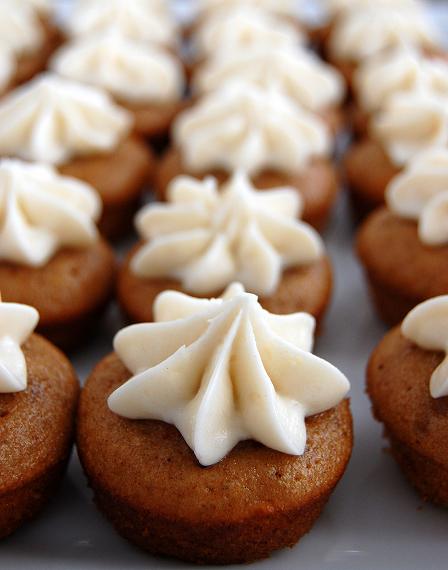 So since the passing of John Hughes there has been a surge in his movies being on as of late. Which is great, because I can always watch them. But the thing is, why do I always watch them with commercials?
I own pretty much every movie made by the man on DVD. And yet, I don't bother to get them out and watch them, but will sit there and watch the edited version on TBS.
I was watching Ferris the other day thinking to myself, I own this. My husband must have thought that too because he walked in and was like…"don't we own this?" "Why are you watching it with commercials?"
All good questions.
Baking and the bathroom are the answers. Not at the same time though. Don't worry. 😉 I think when I watch a movie that has no commercials I feel like I owe it to the movie to sit down and watch it all the way through. Oh sure there is the pause button, but for some reason it just doesn't seem right to pause it.
But with commercials I have a potty break. A snack break. And I can bake something while watching as well. And if it comes back on, no biggie, I've already seen it. I can still hear it. It's all good.
Ferris Bueller's Day Off is where I first developed my crush for Mathew Broderick. Dark hair, dark eyes…and what a charmer. Every body loves him. After all, "sportos and motor heads, geeks, sluts, bloods, wastoids, dweebies, dickheads…they all adore him. They think he's a righteous dude."
By definition, I had to hate his best friend Cameron for the fact that he wore a Red Wings jersey the whole movie. Nuff said.
Though I loved this movie as a kid, I grew to appreciate it more as a teacher. I can't tell you how many times "anyone, anyone" was coming from my mouth as a teacher.
"In 1930, the Republican-controlled House of Representatives, in an effort to alleviate the effects of the… Anyone? Anyone?… the Great Depression, passed the… Anyone? Anyone? The tariff bill? The Hawley-Smoot Tariff Act? Which, anyone? Raised or lowered?… raised tariffs, in an effort to collect more revenue for the federal government. Did it work? Anyone? Anyone know the effects? It did not work, and the United States sank deeper into the Great Depression. Today we have a similar debate over this. Anyone know what this is? Class? Anyone? Anyone? Anyone seen this before? The Laffer Curve. Anyone know what this says? It says that at this point on the revenue curve, you will get exactly the same amount of revenue as at this point. This is very controversial. Does anyone know what Vice President Bush called this in 1980? Anyone? Something-d-o-o economics. "Voodoo" economics"
Of course, I was far more interesting. 😉
These are pretty simple to make. If you are not a chai tea person, that can easily be omitted. I have kind of thing for chai lately and so the thought of it with some orange and spice sounded really good. And it was. I made these for a Kitten Shower (like for a baby, but was a kitten…this is a story for another day).
I chose to just go with a vanilla spice buttercream as I didn't want the chai to be in both. It can be a strong flavor if you aren't careful.
Hopefully if you are reading this you are commenting. You readers haven't been commenting as of late and it is making me feel like I am doing something wrong, sigh.
Anyone, anyone?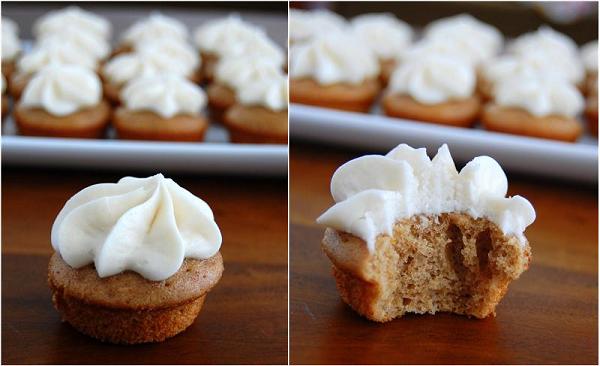 Orange Spice Chai Cupcakes with Vanilla Spice Buttercream Frosting
2 ½ cups sifted cake flour
1 tsp baking powder
1 tsp baking soda
½ tsp salt
zest of one medium orange
1 tsp ground cinnamon
1 tsp ginger
 ½ tsp freshly ground nutmeg
1/3 cup vegetable oil
½ cup light brown sugar, firmly packed
1 cup granulated sugar
2 eggs
1 tsp vanilla extract
1 chai tea bag
¼ cup water
½ cup buttermilk
½  cup orange juice, preferably fresh squeezed
Preheat oven to 350F. Spray two mini cupcake tins with baking spray. Or grease and flour them.
Sift together the flour, baking powder, soda, salt, cinnamon, ginger, and nutmeg in medium bowl. Set aside.
Place sugars in a medium bowl. Add zest. Using your fingers, rub the zest into the sugar. Oils should release and give your sugar an orange flavor.
In a small saucepan, bring ¼ cup water to a simmer. Add tea bag. Leave for 3-5 minutes, depending on how strong you want the flavor. Remove tea bag. Let cool to room temperature. Set aside.
Using a stand mixer, add the oil, brown sugar, granulated sugar, eggs, and vanilla extract. Beat at high speed of an electric mixer for 5 minutes. Scrape down the bowl often.
In a large liquid measuring cup add cooled tea, buttermilk, and orange juice.
Add sifted dry ingredients, alternating with buttermilk/chai mixture, starting with and ending with the dry ingredients.
Mix until fully incorporated and batter is smooth with no lumps.
Bake for  12-15 minutes, or until a wooden pick or cake tester inserted in center comes out clean. Let cool for 5 minutes. Remove from pan and move cupcakes to wire rack to finish cooling. When cool, frost with buttercream.
Vanilla Spice Buttercream
1 cup (2 sticks) unsalted butter, at room temperature
6 to 8 cups powdered sugar
½  cup milk
¼ tsp ground cinnamon
1/8 tsp ground ginger
1/8 tsp fresh ground nutmeg
2 tsp vanilla extract
Place the butter in a large mixing bowl.
Add 4 cups of the sugar and then the milk, spices, and vanilla.
On the medium speed of an electric mixer, beat until smooth and creamy, about 3-5 minutes.
Gradually add the remaining sugar, 1 cup at a time, beating well after each addition (about 2 minutes), until the icing is thick enough to be of good spreading consistency. You may not need to add all of the sugar.
Icing can be stored in an airtight container for up to 3 days.
Frosting source: More from Magnolia by Allysa Torey