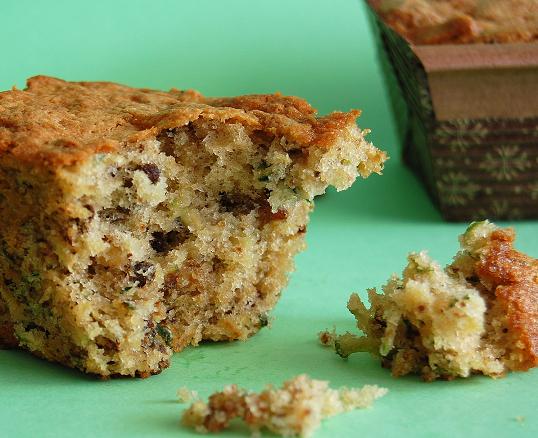 "…but you've got weeds in your bread." These fine words were spoken to me by my veggie hating husband. He of course would not touch this to save his life. His loss.
Living in Arizona a good portion of my life there weren't that many gardeners.
Well, I am pretty sure there were gardeners, I just don't think their gardens produced very much.
And what it did produce, they kept to themselves.
So imagine my delight when I moved to WA state and had people offering me free fruits and veggies.
How exciting I thought.
At first I thought they were being nice (which yes, they were) but I would soon come to realize you are just the dumping ground.
The first time someone asked me if I wanted some zucchini I uttered the words that no one should say.
I said, "sure, I'd love some, I'll take whatever you got, whenever."
Very bad thing to say.
Because though in AZ, that would me about 2 zucchini a year, up here it means about 200.
Every time I turned around there was a bag of zucchini on my door step.
And just like rabbits, it seemed to just multiply without even trying.
Zucchini fritters, zucchini/potato pancakes, zucchini bread, zucchini muffins, zucchini soup, zucchini just about everything.
I got very sick of zucchini, especially since I am the only one in the household who eats it.
Luckily that neighbor moved.
Not happy they moved but happy that I would not be getting zucchinipoloza the next Summer.
I learned also to just say that I will take a couple.
I got a couple.
I decided that I wanted some white chocolate in them.
I only used 3.5 ounces but you really do taste it throughout the bread.
I learned the hard way that my baking soda was dead.
I learned that last week and forgot.
Opps. Oh well, it still tasted really good.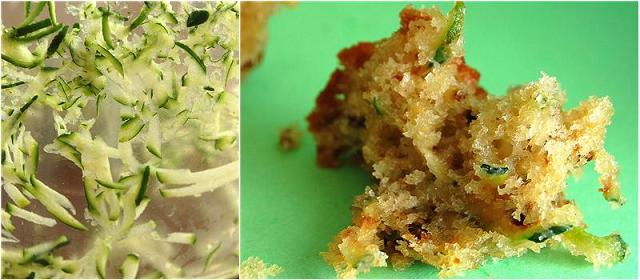 White Chocolate Walnut Zucchini Bread
1 pound zucchini, shredded
2 eggs
½ cup dark brown sugar
½ cup granulated sugar
4 ounces mascarpone cheese, at room temperature.
3 ½ ounces white chocolate, finely chopped
1 TBSP unsalted butter
1 tsp vanilla extract
1 tsp baking powder
½ tsp baking soda
1/2 tsp salt
1 tsp cinnamon
½ tsp ginger
½ tsp nutmeg
1 ¾ cups all purpose flour
3/4 cup walnuts, chopped
Preheat oven to 325F.
Take shredded zucchini and place in a paper towel. Rink out the moisture. Do this about 5 times, each time with a new, dry paper towel. Set aside.
In a microwaveable bowl, add white chocolate and butter. Heat on high for 30 seconds. Stir. Then another 15 seconds. It should be melted at this point. If not continue to heat at 15 second intervals. Stir in mascarpone cheese until blended. Set aside.
Using a stand mixer with the paddle attachment, beat eggs on medium speed for 5 minutes.
Add granulated sugar, in two additions, beating for 3 minutes after each addition. Add brown sugar, in two additions, beating for 3 minutes after each addition.
Add white chocolate/mascarpone cheese mixture to the batter and beat for 2 minutes.
Sift together the flour, baking powder, baking soda,salt, and spices. Pour into bowl and mix on low speed until incorporated.
Add vanilla, zucchini and walnuts and mix on low speed until all is fully incorporated. You will see a lot of zucchini…that's okay, you should actually see zucchini in zucchini bread. 😉 Fold in walnuts.
Spray mini loaf pans (4) with baking spray. Pour batter into loaves and fill 2/3 of the way full. Place loaf pans on cookie sheet.
Bake in the middle rack for about 50 minutes. Make sure to use a knife or wooden skewer to see if it is baked through or not.
Let cool on wire rack.