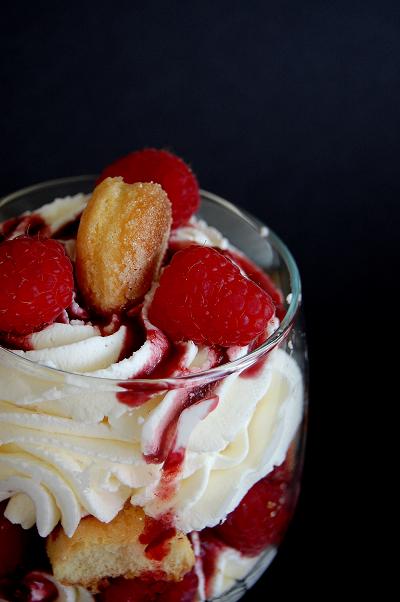 Well, okay. I can assure you I didn't think there would be this kind of response.
Let me first just say thanks to all of those who de-lurked. I really wish you would de-lurk more often. It's always nice to know that people are out there reading my little blog. Also, thanks to the non-lurkers who also either posted or just sent me a private email. I am truly overwhelmed (in a good way) with the support.
Second, let me say to all of you who are telling me not to let the negativity get me down. The negativity was really just the straw that broke the camels back…or my back in this case. The time, the cost, not really knowing if anyone cared if the blog went away, the burn out, and the negativity were all factors. If I stop blogging, it simply isn't because of the fact that people were mean to me. It's not my style to just let the crazies get to me. But, like I said, there are other factors.
I'll be honest in saying that I am still kind of blog soul searching so to speak. I don't want to rush to the decision. I don't want to say I will stay and then half-ass it and not do much. And I don't want to go and then pull a Heidi and Spencer (are you watching that train wreck…I'm A Celebrity, Get Me Out of Here, some how we are sucked into it, I am so much dumber for doing so) and try and come back.
While soul searching though, I made this really yummy, Summery tiramisu…using my favorite of flavors, key lime and raspberry. I made a standard version using a 8 by 8-inch pan but then also did parfaits. I really liked the look of the parfait version. And with the leftovers I made little shot glasses filled with the filling and raspberry sauce. Then cut the ladyfingers in half, lengthwise, and used those as dippers.
This is light, refreshing, and…no bake!
Thanks again, for all your kind messages.
Peabody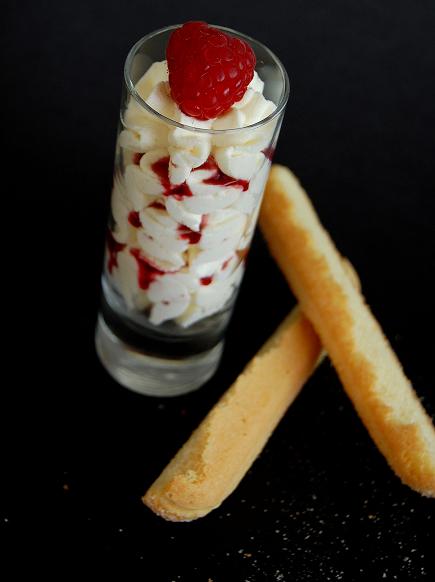 Key Lime-Raspberry Tiramisu
Raspberry Jam Sauce:
12 ounces frozen raspberries
6 TBSP sugar
Key Lime Simple Syrup:
¼ cup granulated sugar
¼ cup water
zest of two key limes
3 4.40-ounce packages Champagne biscuits(or lady fingers)
Key Lime Filling:
3 cups heavy whipping cream
8 ounces Mascarpone cheese, at room temperature
½ cup powdered sugar
3 TBSP fresh key lime juice (if you can find)
1 cup fresh raspberries for garnish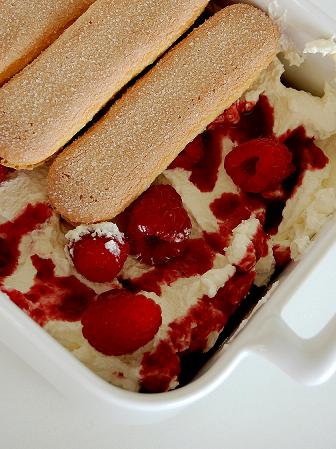 Use a 8-x-8-inch pan.
Cook frozen raspberries and 6 TBSP sugar in saucepan over medium heat until mixture resembles a jam and is reduced to 1 cup, stirring frequently, about 15 minutes. Cool jam mixture. Push through a sieve to get a sauce-like consistency.
Combine sugar with ¼  cup water and lime zest in a small saucepan. Bring to a boil, stirring occasionally until sugar has dissolved. Remove from heat, and cool to room temperature. Strain out the zest before using.
Using and electric mixer, whip the cream until stiff peaks form.
In a mixing bowl, fold 2/3's of the whipped cream into the Mascarpone cheese, along with the powdered sugar, and key lime juice. Blend until cream is fully incorporated.
Lay the lady fingers at the bottom of dish. Brush the layer with Key Lime Simple (about 1/3 of it)  followed by the Raspberry Jam Sauce.
Spread 1/3 of the cheese mixture over the lady fingers. Scatter 1/3 cup fresh raspberries on top of the cheese mixture. Repeat the procedure until all of the lady fingers and cheese mixture are used. Spread the reserved whip cream over the top of the tiramisu. Allow the cake to set, about an hour. Garnish with fresh berries. Makes 10 servings.
To make Parfait style: Break up 4-5 lady fingers. Put about 5 pieces at the bottom of a clear glass of your choice. Brush with syrup. Add raspberry sauce. Pipe in Mascarpone filling. Top with a little more raspberry sauce. Add raspberry. Repeat till you hit the top of your glass.