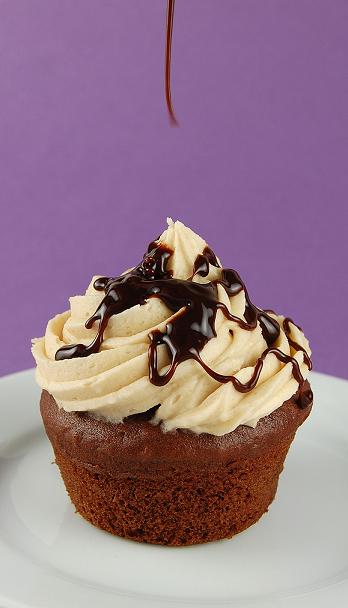 When I moved to Washington State recycling was everywhere. Not so much in Arizona…like hardly at all. For me to recycle I had to box and bag up all my stuff and haul it to a recycling center that was no where near me. But here, we recycle (though not Styrofoam…grrr). Anyway, it's all very convenient and they come to your house twice a month, simple enough.
We are not allowed beer in the locker room where I play. Beer and hockey go hand in hand…or hand to mouth as the case may be with the beer. So most teams sneak in "root" beer every week when they play. We just have to make sure that the cans disappear before we leave, well they leave ( I would never partake in drinking beer after a game 😉 ). This somehow brought us to the conversation one time of recycling.
I learned through this conversation just how lazy one of the guys on my team is. He recycles everything…including stuff he isn't suppose to…like trash. He literally throws trash into the recycling bin. Why you ask (because I did)? Because he wants to make sure the guy at the recycling plant has a job. And if he does to good of a job sorting out and cleaning his recyclables then he is putting that guy out of a job. Men are strange.
Speaking of recycling I had to do some with those cookie truffles. The batch makes like 100 and so I needed to do something with them. A nice simple chocolate cupcake with a happy little surprise in the center. Some would say go with chocolate frosting but I felt that the Brown Sugar Buttercream complimented the cookie dough truffle. I forgot to dust mine with flour before putting them in so they all sank to the bottom, tasty all the same though.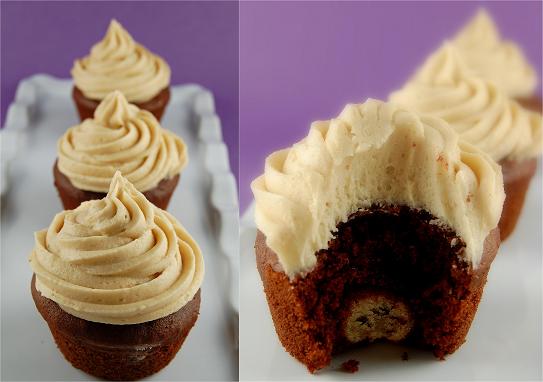 Chocolate Chip Cookie Dough Cupcakes with Brown Sugar Frosting
Chocolate Chip Cookie Dough Cupcakes
3 cups flour
1 ½ tsp baking powder
1 ½ tsp baking soda
¼  tsp salt
12 TBSP unsalted butter , at room temperature
2 cups light brown sugar
3 large eggs (room temp, separated)
9 ounces unsweetened chocolate, melted
2 cups milk
1 ½ tsp vanilla
cookie dough truffles
Grease and flour two muffing/cupcake pans.
Sift dry ingredients and set aside.
Using medium speed of mixer, cream butter until smooth.
Add sugar and beat until fluffy for 3 minutes.
In separate bowl, beat egg yolks until thick and lemon colored for 2 minutes.
Add beaten yolks to butter mix and beat well.
Add chocolate, mixing well.
Add dry ingredients in thirds, alternating with milk and vanilla.
With each addition, beat until well mixed, but do not overbeat.
Using a spatula, scrape down bowl, making sure ingredients are well blended and batter is smooth.
In separate bowl, beat egg whites on high to soft peaks.
Gently fold into batter.
Scoop batter into muffin pans, filling them up 1/3 of the way. Add a cookie dough truffle to the middle of the cupcake batter. Cover with another 1/3 of cake batter.
Bake at 350º for 18-22  minutes.
Cool in pans 10 minutes.
Brown Sugar Buttercream
1 cup (2 sticks) unsalted butter, at room temperature
2 cups brown sugar
4- 6 cups confectioners' sugar
½  cup milk
1 tsp pure vanilla extract
In the bowl of an electric mixer fitted with the paddle attachment, combine butter, 2 cups brown sugar, 2 cups confectioner's sugar, milk, and vanilla. Beat on medium speed until smooth and creamy, 3 to 5 minutes. Gradually add remaining sugar, 1 cup at a time, beating for about 2 minutes after each addition, until icing reaches desired consistency; you may not need to add all the sugar. Store in an airtight container for up to 3 days.
Adapted From More From Magnolia by Allysa Torey