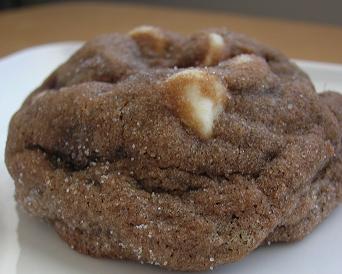 Exciting news! I figured out who could play the role of Peabody if they ever decided to make the world's most boring movie about my life. Jessica Simpson. You know, because she is sooooo fat now. Mooo. Mooo. Mooo.
I find it amazing that in today's world where thousands and thousands of people are losing their jobs weekly, some of whom I know, every magazine right now seems to only care about how fat Jessica has gotten. Are you kidding me? This just really says a lot about our society. A lot. Oh I will be the first to admit that the outfit that she chose was beyond horrid. I mean, it was no bleach stained green sweatpants that I like to don, but still. Not flattering. But going on and on about how fat she is makes me feel bad for her.
Now I know you will say that it's her job to look great. But quite honestly, she is gorgeous enough that a little extra padding doesn't make her any less beautiful to me. But it does to everyone else. Though, the good news is that the guys on my hockey team would still "do her"…ah men, so special sometimes.
Maybe the world would do a bit of good if all the actresses and models of the world would get as fat as Jessica currently is. Maybe girls/women wouldn't be throwing up what they eat out of guilt. Maybe my friends who are size 2 and 4's can stop obsessing and calling themselves fat (I find this really disheartening). I mean it's not like she is unhealthy. I am quite certain that she is within her bogus BMI. Jessica, you just keep keeping on. If you are happy, then just ignore the magazines and television shows that are calling you fat. Live your life girl…and give that football player of yours some cushion for pushing. 😉
That being said I will admit that I am on a diet. Technically I am no longer on the diet. I did it for about a week. And before you go and start thinking I am being hypocritical, I did not go on the diet to lose weight.  I went on the diet to get inspired.
See, nothing gets my creative juices flowing like knowing I am not allowed to eat anything I really want to eat. Diet Jello and carrots with hummus send my mind immediately thinking about sweets and different flavor combos. I do it to help with food blog block so to speak. I was craving coffee cake and decided to make it into cupcake form. It's just a little sweeter than regular coffee cake and has a nice glob of cinnamon buttercream frosting. I tried the stick of gum thing to help my cravings, but oddly enough, that didn't work. 😛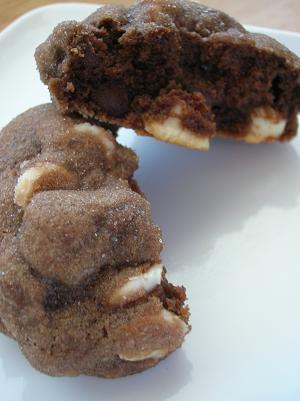 Coffee Cake Cupcakes
Cake Batter:
8 ounces unsalted butter, at room temperature
1 ½ cups granulated sugar
½ cup firmly packed light brown sugar
¼ tsp orange zest
4 eggs
½ cup whole milk
½ cup sour cream
1 tsp vanilla extract
1 cup all-purpose flour
½ cup cake flour
1 ½ cups self rising flour
For the Filling:
1 cup toasted pecans, chopped
3 TBSP dark brown sugar
2 TBSP granulated sugar
¼ tsp ground cinnamon
Using a stand mixer, beat together the butter and sugars until light and fluffy, about 3 minutes. Add in orange zest and beat for another 30 seconds.
Add eggs, one at a time. Scrape down the bowl after each addition.
Whisk together milk, sour cream and vanilla extract in a small bowl. Set aside.
Sift together the all-purpose flour, cake flour and self rising flour in a medium bowl and set aside.
Add 1/3 of the flour mixture to the mixer bowl and mix on low speed and mix until incorporated. Add ½ of the milk mixture and mix until incorporated. Repeat with another 1/3 of the flour mixture, then the milk and finally the flour mixture again. Mix until all is fully incorporated. But do not over mix.
In a small bowl, mix together the pecans, sugars and cinnamon. Set aside.
Prepare muffin tins with butter and flour, or use liners.
This is a thick batter and I find it best to pipe it in. Pipe in ¼ of the way up. Add a generous tsp of filling. Pipe in the batter just to cover up the filling. Add another tsp of filling. And again pipe batter on top of filling.
Bake at 350F for 22-25 minutes.
Let cool in pan for 5 minutes, then remove from pan and let continue to cool on a wire rack. Frost when completely cool.
Cinnamon Buttercream
4 ounces unsalted butter, at room temperature
2 cups powdered sugar
2 TBSP heavy cream
¼ tsp cinnamon
Beat all ingredients using a mixer. Mix until all ingredients are incorporated and frosting is smooth.