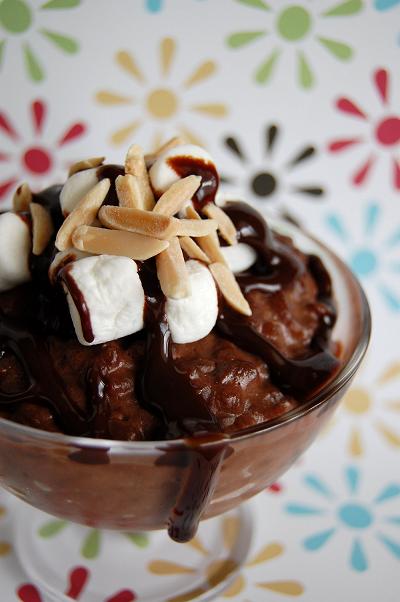 Parents are always telling you things growing up. Lessons they have learned in hopes that it will sink into your head. Sometimes it does, sometimes it doesn't. I'd like to think that for the most part it sunk in, though the budget part took me awhile. I mean, who saves up money just in case the car needs repair? Certainly not a 22 year old in need of new boots! Too bad my transmission needed a complete overhaul! Yikes. Live and learn, and so I did. I also ate Ramen Noodles for 3 months to pay for it.
One thing my parents drilled into me is that it is always the stuff that you are unprepared for that gets ya. I guess that is what happened to me last week, something that I was not prepared for me sidetracked me. Nothing bad or life altering mind you, but something that I definitely was not expecting (no there is no baby on the way…that would fall under the life altering category). I really don't want to go into it as it really isn't worth it, it just gave me a few more bumps in my road.
Which is why when rice pudding was our choice this week for TWD I decided to make it Rocky Road flavored. I did use Dorie's method of parboiling the rice first. Which I am not sure is totally necessary but it is always nice to try new techniques. You can save yourself a lot of time and ingredients by just making this with chocolate milk as I did. Otherwise you would have to have milk, cocoa powder and sugar. You could also use milk and hot cocoa mix in a pinch as well.
I like to eat this version while it is still warm. You can eat it cold, but if you do the marshmallows make it really thick, and this is already a thick version to begin with.
If you want to see the black and white rice pudding that was picked by Isabelle of Les gourmandises d¢â¬â"¢Isa, head on over to her site.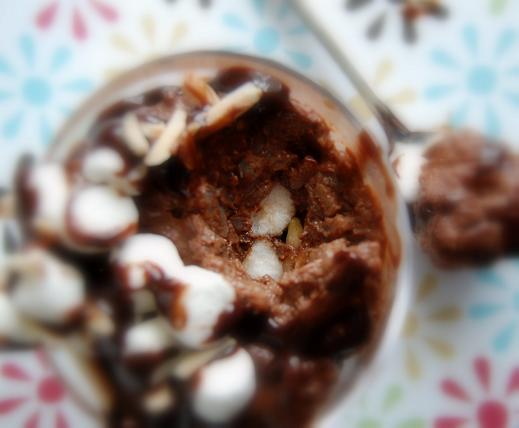 Chocolate Marshmallow "Rocky Road" Rice Pudding
1 ½ cups water
1/3 cup Arborio rice
2 ¼ cups chocolate milk
¼ cup semisweet chocolate chips
½ cup marshmallows
¼ cup slivered almonds
Bring water to a boil. Add rice and boil for 1 minute. Reduce to a simmer and simmer for 8 minutes. Drain water from rice and place rice back into saucepan.
Add chocolate milk and bring to a boil. Then reduce to simmer. Simmer for about 20-30 minutes, stirring about every 5 minutes to ensure no sticking to the bottom of the pan.
When rice has absorbed the chocolate milk, remove from burner and stir in marshmallows and chocolate chips. Keep stirring until they completely dissolve into the rice pudding.
Place into serving dishes and top with slivered almonds. I like to serve this version of rice pudding still warm.