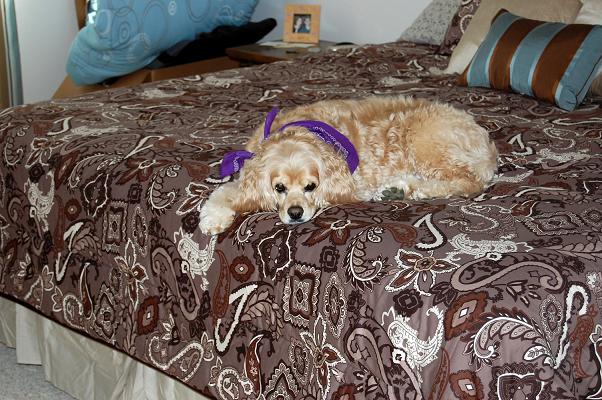 In these times of economic down turn you can see that the Fluff Ticket has chosen to temporarily suspend their campaign. 😉 (That and we ran out of money). But CCS and LFB have a very important message for you…Remember those less fortunate than you.
Of course everyone we know is struggling with the cost of food along with many other things (as you can see pictured above CCS is quite depressed about it). And in times of economics strife one of the biggest sufferers are Food Banks and Animal Shelters. There have been many food drives around here as of late, they simply are not getting the donations used to, and we all know why. The same goes for the Animal Shelters.
The Fluff Ticket begs you to think about others and please contact your local Food Bank and Animal Shelter and see what they need. And then donate. Even if you only have $2 to give, that is $2 more than what they had. Every little bit truly does help!!!
In good news, LFB is recovering nicely. She now has a 90% chance of keeping her eye (though we will love her just the same if she has to lose it). I can tell you though she is a little tired of being poked in the eye several times a day with medicine. We wont for sure know until about December, but we are hopeful.
The Fluff Ticket would like to thank everyone for the growing support they are receiving. Why just look at the variety of animals who are on board with the Fluff Ticket (with special mention of Emma (corgi), who belongs to Cassie a fellow food blogger). Corgis, bears, chickens…oh my! With this kind of momentum we can't help but feel optimistic for a win in 2012!
In crappy financial times like these I like to stress eat. One of my all times comfort foods is one that I will admit I am embarrassed to like. I like it so much that I only allow my mother to make it for me as I seriously eat the whole pan. And what is worse, I have to have Cool Whip, not whipped cream on it. So. Very. Wrong.
This is about the easiest recipe every created. You literally dump everything in, hence the name. There are a ton of varieties of this cake but this is my favorite flavor combo. It's a good potluck cake or family meal as it feeds many…or just an afternoon snack if you are me. 😛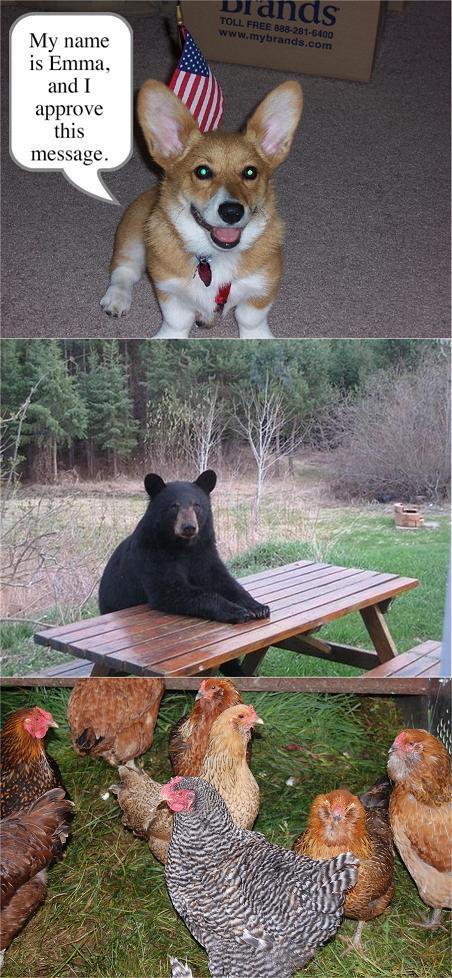 Oh and in case you are wondering, no I did not make the dump cake. It's a picture from when I was at my parents house in July. I really mean it when I say I can't stop eating it and therefore wont make it.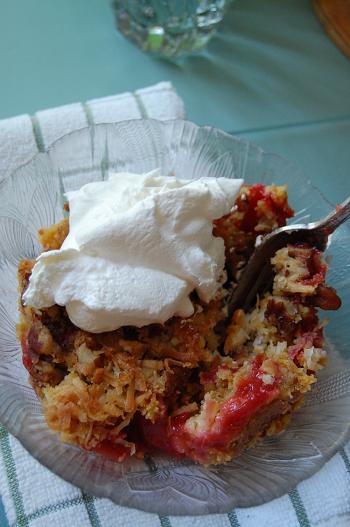 Dump Cake (My mom's version)
1 (20 ounces) can crushed pineapple, undrained
1 (21 ounces) can prepared cherry pie filling
1 (18.25 ounces) box yellow cake mix
2 sticks unsalted butter, melted
½  cup chopped pecans
1 cup sweetened shredded coconut
Preheat oven to 350 degrees F (325 for glass baking dish).
Butter a 9 by 13-inch baking pan.
Dump undrained pineapple baking dish or pan and spread it out evenly.
Using a spoon, dump globs of cherry pie filling evenly on top of the pineapple.
Sprinkle the cake mix evenly over the cherry and pineapple layers.
Pour butter evenly over cake mix.
Sprinkle nuts and coconut if using them.
Bake for one hour.
Remove from oven and let cool for 20  minutes.
You can serve either warm or cold. I like it room temperature with Cool Whip (yes, I know that is wrong 😀 ).
Yield: about 10 to 12 servings (or two if I am eating it)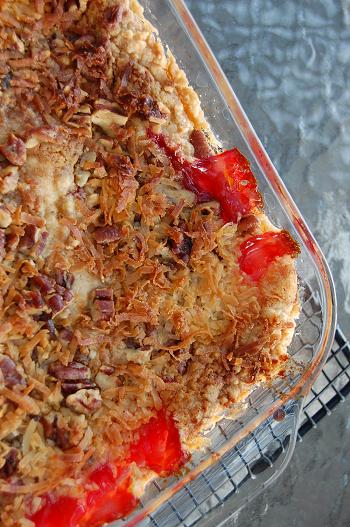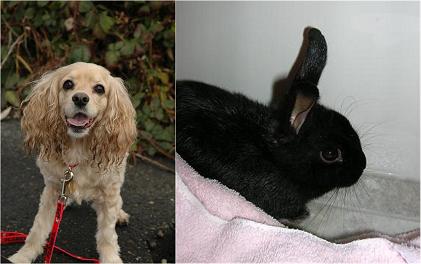 We're CCS and LFB and we approve this message.