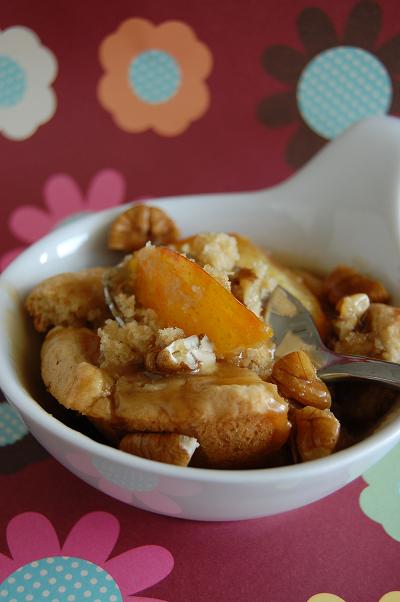 A funny thing happened to me last Thursday, I realized it was Thursday. "Holy crap", I told my husband, "it's Thursday". I believe I got some smart remark back about next week we would go over the months in the year, once I got this whole days of the week thing down. 😉
Which actually might not be a bad idea since I keep writing August on everything…yeah, it's October next week. Which by the way, how on Earth is that possible? The point being in all of this though, is that in discovering it was Thursday meant that I completely spaced on Tuesday. Or more importantly, Tuesdays with Dorie.
Life has been extra unique as of late. LFB still battling her eye. CCS decided that she needed to compete with an illness of her own, going to the Vet herself for tummy and poopy issues (festive). And in all of this I am sick as well. I have that fun I don't really seem sick until I lay down to sleep, then I cough like crazy and can't sleep, no matter what. I even have a sexy side effect of broken blood vessels in my eye (I wanted to make LFB feel better 😉 ). So with no sleep and a whole lot of stressing over my furbabies, I'm surprised I even realized it was Thursday. 😛
So needless to say it was a small victory for me to get this week's challenge done. I didn't have plums but I had pluots in the fridge (which if you don't know is a cross between an apricot and a plum). This weeks TWD recipe (chosen by Michelle of Bake-en) was Dimply Plum Cake, which looked good but seemed a tad on the boring side to me (aka, not fattening enough) so I felt the need to add a little toffee sauce to it. I made individual ones in muffin pans (yes, I cleaned the pans) because I thought it would showcase the pluot better, not sure that it did. Oh well, worth trying, eh? If you do make the muffin form, they take about 22 minutes to bake up.
P.S. If you want to read a little more about me, you can read my interview over at Simmer Till Done.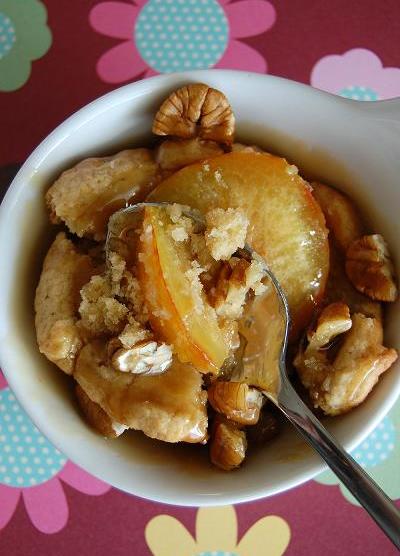 Pecan Toffee Sauce
3/4 cup packed brown sugar
1/3 cup unsalted butter
1/3 cup whipping cream
1 TBSP vanilla
1/2 cup chopped pecans, toasted
Stir brown sugar and butter in heavy medium saucepan over medium heat until melted and smooth, about 2 minutes.
Add cream and vanilla and bring to a simmer. Simmer for about 5 minutes and then add pecans.