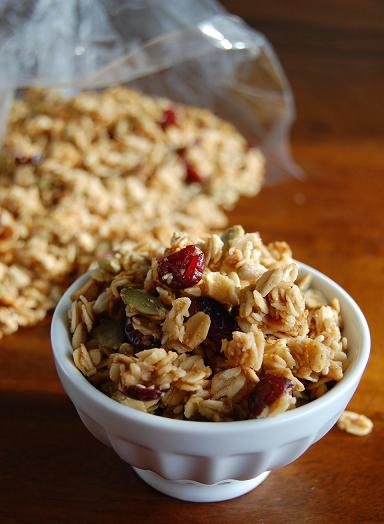 I have a friend who is what I call a life sucker. Do you have one of these? You know the kind of person who would complain, even if they won the lottery. Nothing is ever good in their life (even when it totally is). The person that when you get done talking to them you feel like you need a nap because they sucked the very life out of you with their negativity. I am fortunate enough that this person lives in another state (I moved) so the life sucking has slowed down but it still makes me sad. When I was trying to point out the good things in her life to her last time we talked she said to me, "of course it is easy for you, you have a happy life". Do I?
I find it amusing for the fact that our lives are not that much different. Yet how I see things is very different. When LS ( Life Sucker) had to pay for health issues for her dog you thought the world was coming to an end. She feels about her dog how I do about mine so we both would spend a small mint to make sure they were okay. But to talk her you would think that things like this only happen to her. She is very much, why do things like this always happen to me kind of gal. Well here is a news flash, they don't. Craptastic things happen to people every minute of every hour of every day. You are not alone in that, she is not alone in that, I am not alone in that. Good things also happen every minute of every hour of every day. You just have to be able to recognize it. And that is the hard part for people.
My good things today included laughing at LFB hoping around in circles looking like she was chasing her tail. Driving down the road and seeing the red and golden leaves starting to pop out.  Eating a nice scoop of Strawberry Gelato while sitting with my blog designer going over the new design. My hair growing out just long enough to go back into a pony tail. CCS laying at my feet keeping them warm (it's a bit chilly in the house). Laughing with my husband that we have had to talk WAY too much about animal poop the last week. 😉 . Some people may not find any of those things particularly good. But boy, I sure do. And maybe that is the difference. Maybe that is the key.
In a dirty hippie 😉 kind of way, the last few moments of my day are always spent meditating. Not in the chantey, humming kind of way, but in the sitting calmly with no distractions and concentrating kind of way. Concentrating on what? All the good things in my life. Sounds hokey, but I really do think it helps. Now don't get me wrong, I have my bad days, we all do (I'm not all sunshine and rainbows coming out of my butt). But I try pretty darn hard to let my good days out number my bad.
I used to have a sign over my desk that read, "Life is 10% what happens to you and 90% how you react to it". Those my dear readers are words to live by.
So today I offer up a simple granola. One that celebrates the flavors of Fall, with dried apples, dried cranberries and pumpkin seeds (pepitas). Have it for breakfast or sprinkle it over yogurt and cake.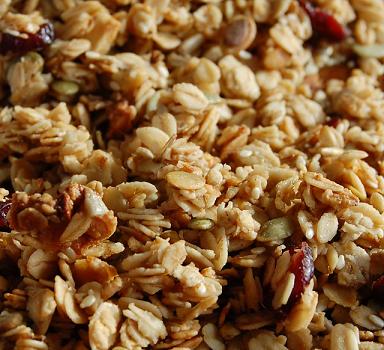 Fall is Here Granola
3 cups old-fashioned rolled oats (not instant)
½  cup raw sunflower seeds
½  cup raw pumpkin seeds
¼ cup raw sesame seeds
1 ½  tsp ground cinnamon
¼ tsp sea salt
2 TBSP canola oil
¼ cup honey ( I use creamed cinnamon honey)
¼  cup maple syrup
1/3 cup dried apples, diced
1/3 cup dried cranberries
Preheat oven to 325F.
Line a baking sheet with parchment paper. Set aside.
Combine oats, sunflower seeds, pumpkin seeds, sesame seeds, cinnamon, and salt in a large bowl.
In a separate bowl, whisk together the oil, honey and maple syrup.
Pour oil mixture over the oat mixture and toss together. Make sure all ingredients are coated with the oil mixture.
Spread evenly onto the prepared baking sheet and bake for about 20 minutes. Take out of oven and move granola around using a heat proof spatula or wooden spoon. Spread out again evenly onto baking sheet and place back into oven.
Bake for another 10-15 minutes depending on how crispy you like your granola. Be careful not to get it too dark or you will get a unpleasant burnt flavor, and no one wants that.
Remove from oven and allow to cool to room temperature.
Once room temperature, remove from pan and break up the larger clumps of granola into smaller pieces. Add dried apples and dried cranberries to the mix.
Store in an air tight container for up to 2 weeks.