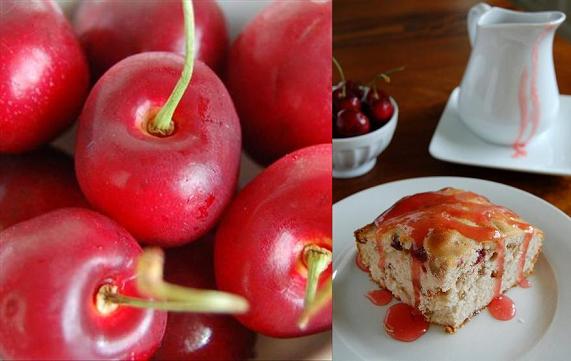 Each year, round this time, there is a woman who sits along the side of the road for two weeks and sells cherries out of the back of her truck. She doesn't really speak, I'm not sure her English is all that great. If it sounds sketchy, it probably is, but they are the best cherries I have ever had and so I hand over my cash no questions asked. 😛
However, every time I see her I can't help but think of the Chris Farley Saturday Night Live character Matt Foley. It was one of my favorite SNL sketches. If you don't know the character, he was a "motivational" speaker and a pretty bad one at that. Often sent to homes to get kids on the "right track". He would usually get frustrated and end up telling them in some manner that he lives in a van down by the river:
"You kids are probably saying to yourself, "Now, I'm gonna go out, and I'm gonna get the world by the tail and wrap it around pull it down and put it in my pocket!" Well, I'm here to tell you that you're probably gonna find out, as you go out there, that you're not gonna amount to JACK SQUAT!" You're gonna end up eating a steady diet of government cheese and living in a van down by the river!"
I keep thinking that if the side of the road cherry lady ever does talk to me she will tell me that she lives in a van down by the river. 🙂
Okay, enough of that and on to the food. Since I did have these gorgeous cherries, I needed to do something with them. A few weeks ago Joy the Baker had on a Strawberry Cake that she got out of a cookbook called Sweets. I went and hunted down that book(you can't buy it new) and immediately had a crush on the book when I opened it up. If you can, get a hold of a copy yourself. I spied the Strawberry Jam Cake and decided to use my mother's cherry jam and some fresh cherries to make my own version. The actual cake is a layer cake and you spread jam in between the layers, but I made a cherry jelly glaze instead. I am sure both ways are equally delicious.
Cherry Jam Cake
1 cup unsalted butter, at room temperature
2 cups granulated sugar
1 tsp vanilla extract
5 eggs
1 tsp baking soda
1 cup buttermilk
4 ¼  cups cake flour
½ tsp salt
1 tsp ground cinnamon
1 tsp ground nutmeg
1 tsp ground ginger
1 cup chopped walnuts
¾ cup sliced fresh cherries
1 cup cherry jam
Preheat oven to 350F.
Grease and flour a 8-x-8 inch square pan. Set aside.
Cream together butter, sugar and vanilla until light and fluffy, about 3 minutes.
Add the eggs one at a time, scraping down the bowl after each addition.
In a small bowl combine baking soda and buttermilk together.
In another bowl, sift together flour, salt and spices.
Add the dry ingredients, alternating with the buttermilk, to the creamed butter and sugar mixture, beginning and ending with the dry ingredients; mix well.
Fold in walnuts, cherries and jam. Mix well to make sure it is incorporated in the cake batter.
Pour cake into pan and bake for 40-45 minutes, or until a toothpick inserted comes out clean.
Remove from the oven. Let cool on racks for 10 minutes, then remove from pan.
After cake has been removed from pan and placed on serving platter, drizzle cherry jelly glaze over cake.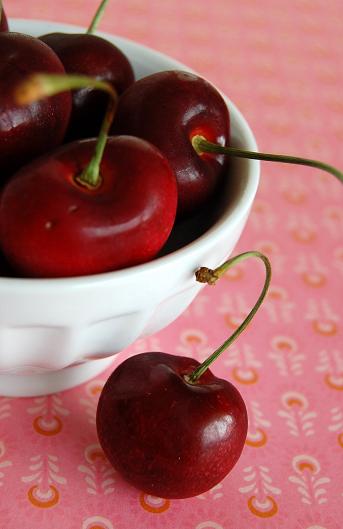 Cherry Jelly Glaze
1 cup cherry jelly( you want jelly because it has no chunks of fruit in it, you want this to be smooth)
¼ cup sifted powdered sugar
Place jelly in a small saucepan. Over medium heat, heat jam until it becomes liquid. Take off of heat and add in sugar. Whisk until sugar has dissolved.
Source: Adapted from Sweets: A Collection of Soul Food Desserts and Memories by Patty Pinner