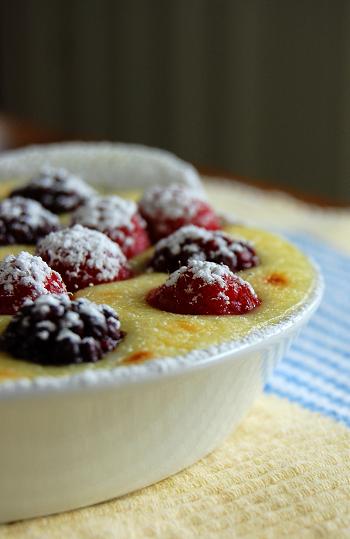 When I was 16 and filling out college applications they wanted me to write an essay about the defining moments in my life. Really? I'm 16. Other than a broken heart here and there the wasn't that much to define. I came up with some bull crap and moved on.
Now since then I have had more than my share of defining moments. My mother getting breast cancer is the one that sticks out the most. You see I never planned on anyone in my family getting sick. I am the sick one in the family. An illness I care not to go into but something that does affect my daily life. And selfish me just always assumed that since I had been made sick that God would not let anyone else in my family get sick. Apparently he missed the memo on that one. So it did come out of left field for me. Silly I know, but it did.
Watching my mother get cancer, and more importantly, surviving cancer (going on 7 years now!) was a defining moment in my life. It helped me get over my panic of cancer. My feeling that cancer equaled death. Here was this crazy woman throwing dinner parties just days after her chemo treatments and going through her small town wearing a Carmen Miranda style hat with fake fruit and all (if you are going to do it why not go big?). Seeing her treat it like the bull crap on my college essay and move on as if it were something that just slowed her down a bit really did help me deal with my cancer fears.
Since my mother was diagnosed my mother-in-law, aunts, friends of the family and several friends got cancer….all breast. If it were not going through it with my mother, I could not be the "calm" one of the group when my friends needed support when the rest of their friends and family are freaking out. I am happy to say that all but one of those from that group of people are cancer survivors. And Carol, the lone non-survivor didn't pass from cancer but the side effects of an experimental treatment (she had stage 4 with little hope).
To honor my mother I made a lemon-berry gratin. My mother is a huge lover of crème brulee. A gratin is basically the same ingredients but instead of going into the fridge, the crème is cooked on a stove top  and then broiled with fruit and sugar. I'm sure my mother would surely approve.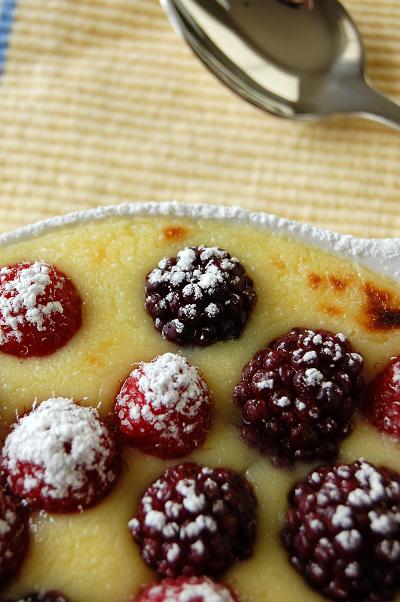 Lemon-Berry Gratin
4 lemons
1 ½ cups whole milk
5 egg yolks
1 tsp cornstarch
1/3 cup sugar
2 TBSP all-purpose flour
½ tsp vanilla
1 TBSP lemon juice
1 TBSP unsalted butter, at room temperature
½ cup mascarpone cheese
4 cups mixed berries(raspberries and blackberries)
2 TBSP powdered sugar
Zest lemons. Scald milk in a saucepan over medium heat. Add the lemon zest and remove from heat. Let sit for 1 hour, strain the milk to remove and discard the zest.
In a bowl, beat egg yolks until light and fluffy, about 2 minutes. In another bowl, combine flour, cornstarch and sugar. Add this mixture to the egg yolks and  beat until light and fluffy, about 1 minute.
Scald the milk again and add the warm milk slowly to the egg mixture, whisking constantly. Place the mixture back in the saucepan and over low heat, stirring, cook until mixture thickens and bubbles around the edges, about 8-10 minutes.
Remove from the heat and whisk in vanilla, lemon juice and butter.
Fold in the mascarpone cheese.
Divide the custard among 6 or8 individual gratin or tartlet dishes, 5-inches in diameter. Press the berries into the custard mixture. Sift the powdered sugar over the top. Broil until the tops are golden brown, 1-2 minutes. Serve hot or at room temperature.
Source: Adapted from An American Feast: A Celebration of Cooking on Public Television, recipe given by Joanne Weir