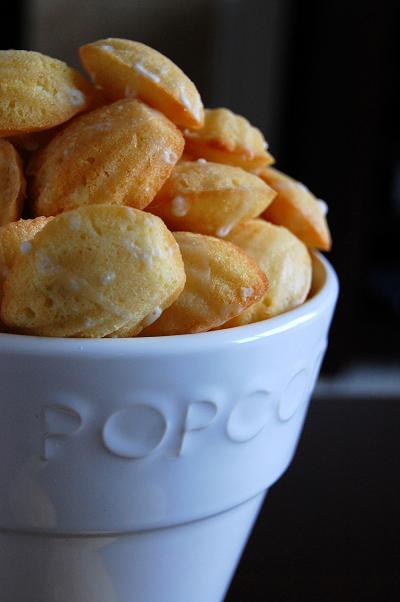 I'm sure this happens to you. Your friend tells you "you've gotta see this movie!" And then another person tells, almost everyone you run into says something about the movie. So you go and see the movie and you sit there thinking the whole time, "what the hell? This movie is lame, did I see the same movie as them?" Now right off the bat I will admit that I tend to like the "out there movies." I am a huge fan of documentaries as I find real life far more fascinating than anything Hollywood could come up with. But it just seems more and more as of late the movies that I "have to see" are the least memorable of the year.
This seems to happen with food blogs with me from time to time. People rave and rave and I check it out. And though it is nice or what not, it just doesn't do it for me. Of course I'm sure that is what people say about my blog. 😛 One such food blog(and here is where you will gasp in disagreement with me), David Lebovitz….Living the Sweet Life in Paris. I'm a fan of the Perfect Scoop cookbook and I keep going back to the site  from time to time because I will see it mentioned and think, okay go check it out again. On one of my many trips over to the site I saw a picture of Lemon-Glazed Madeleines and they spoke to me.
I had recently purchased mini madeleine pans…this is what happens, get a bigger kitchen, fill it with more stuff! 🙂 I bought many an other kitchen un-necessities also. When I bought the pans, I had these madeleines in mind. The original recipe has you hand dip the whole madeleine into the glaze. That recipe made 24. I made mini ones and stopped at 64 of them. I wasn't about to single dip them all. So they just got glaze thrown at them…worked for me.
I chose to use Meyer lemons because I had quite a few of them. These were super addictive and thus inspired the pictures as they truly were like popcorn to me. I had to stop myself last night to make sure I would have enough of them for the picture. I inhaled the rest of them for breakfast after I took the photos. As you can see by the picture my dog was quite the fan also.
So with these I am starting to become a fan of the David Lebovitz website. I still don't truly "get it" but I do like the recipes.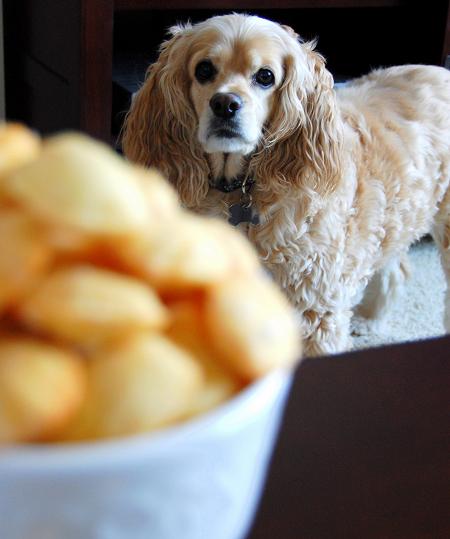 Meyer Lemon-Glazed Madeleines
24 cookies(or about 64 minis)
3 large eggs, at room temperature
2/3 cup (130g) granulated sugar
rounded 1/8 teaspoon salt
1 1/4 cup (175g) flour
1 teaspoon baking powder
zest of one Meyer lemon
9 tablespoons (120g) unsalted butter, melted and cooled to room temperature, plus additional melted butter for preparing the molds
3/4 cup (150g) powdered sugar
1 tablespoon freshly-squeezed Meyer lemon juice
2 tablespoons water
1. Brush the indentations of a madeleine mold with melted butter. Dust with flour, tap off any excess, and place in the fridge or freezer.
2. In the bowl of a standing electric mixer, whip the eggs, granulated sugar, and salt for 5 minutes until frothy and thickened.
3. Spoon the flour and baking powder,  into a sifter or mesh strainer and use a spatula to fold in the flour as you sift it over the batter. (Rest the bowl on a damp towel to help steady it for you.)
4. Add the lemon zest to the cooled butter, then dribble the butter into the batter, a few spoonfuls at a time, while simultaneously folding to incorporate the butter. Fold just until all the butter is incorporated.
5. Cover the bowl and refrigerate for at least 1 hour. (Batter can be chilled for up to 12 hours.)
6. To bake the madeleines, preheat the oven to 425 degrees.
8. Plop enough batter in the center of each indentation with enough batter which you think will fill it by 3/4's. Do not spread it.
10. Bake for 8-9 minutes(the mini take about 7 minutes) or until the cakes just feel set. While the cakes are baking, make a glaze in a small mixing bowl by stirring together the powdered sugar, lemon juice, and water until smooth.
11. Remove from the oven and tilt the madeleines out onto a cooling rack. Drizzle glaze over madeleines. Allow glaze to set.
Storage: Glazed madeleines are best left uncovered, or not tightly-wrapped; they're best eaten the day they're made. They can be kept in a container for up to three days after baking, if necessary. I don't recommend freezing them since the glaze will melt.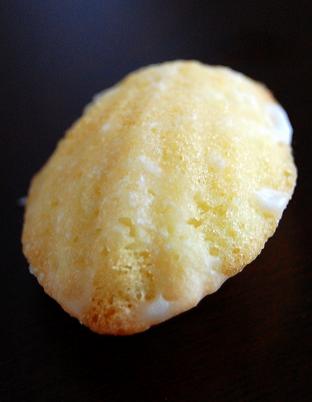 Source: Adapted from davidlebovitz.com