A few months ago, Helene at Tartlette received a package from Hannah of Bittersweet. In that package were six little crocheted eggs. Helen decided to send the eggs on a journey to other blogging friends. Their first stop was to Lisa at La Mia Cucina. Then over to Mary at the Sour Dough. And to me, Peabody of Culinary Concoctions by Peabody. At first I had though about baking with the eggs like Mary did. But then I thought it might be cruel to be breaking all those eggs and whisking them in front of them…I would hate for one of the eggs I was using to be a distant cousin of one of the eggs or something tragic like that. So I thought instead the eggs would reveal my exciting(well exciting to me) news. And with that…so begins the eggs journey with Peabody…and family.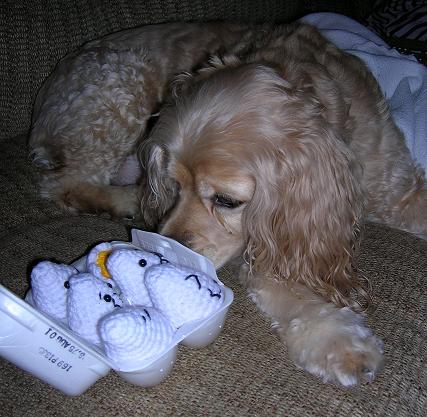 Here the eggs are greeted by my dog, Skoshi, neither of them are sure what to think of the other.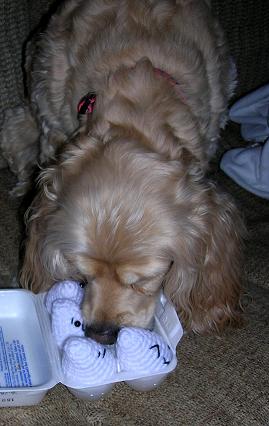 Still figuring each other out.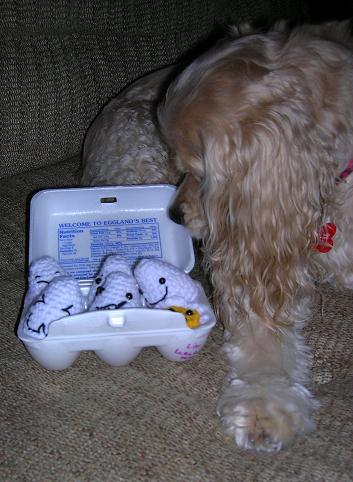 Getting along just great and involved in some deep conversation.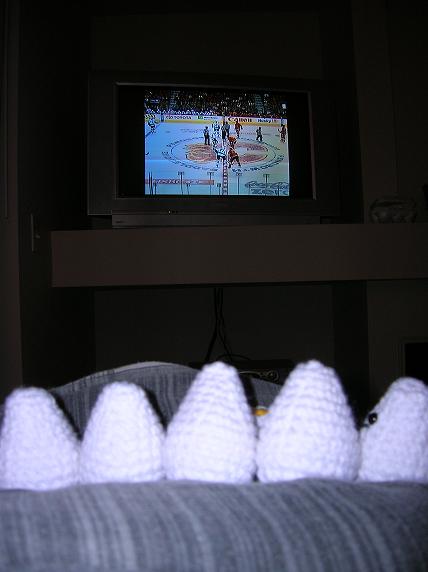 Here the eggs got cozy and settled in to watch Hockey Night in Canada. My beloved Flames were on…and boy were the eggs excited about that. They also watched the Flyers game ealier that day.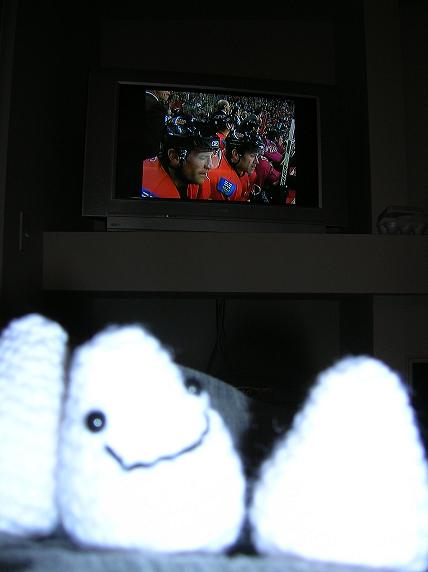 Here is Mr. Happy egg because at this point the Flames were winning. I wont show you the faces that the eggs were making at the end of the game when the Flames lost in overtime. Who knew eggs could swear so much?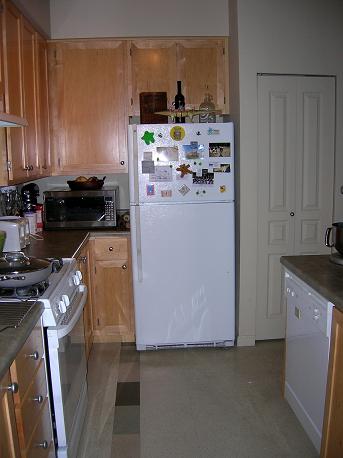 And here is where my news starts. See this? This is my apartment kitchen. It is the largest apartment kitchen I have had so no real complaints, it has served me well.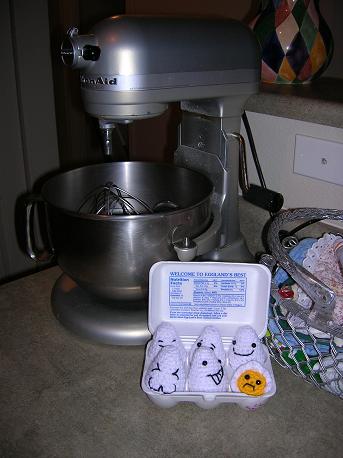 The eggs were more than content to be there…until…..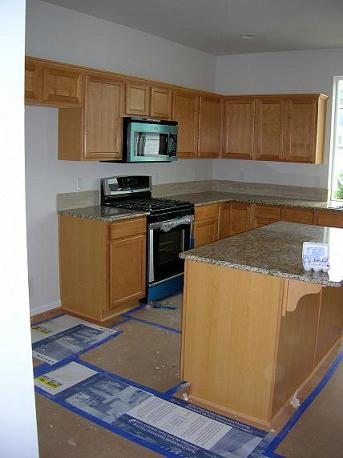 I took them to see my new kitchen! I will have double the space now. I am going from 4 drawers to 13. 13 cabinets to 22. Plus and island and under the stairs storage that is huge! Yes, ladies and gentleman this is what my stress has been over the past few months. Crazy us bought a house the same week the great housing market crash occured….but it all worked out…obviously. This is my first house ever so I am beyond excited! The main reason we bought this house was because of this kitchen…many, many baked goods shall come out of it. Hard to believe that in two weeks I will be a home owner.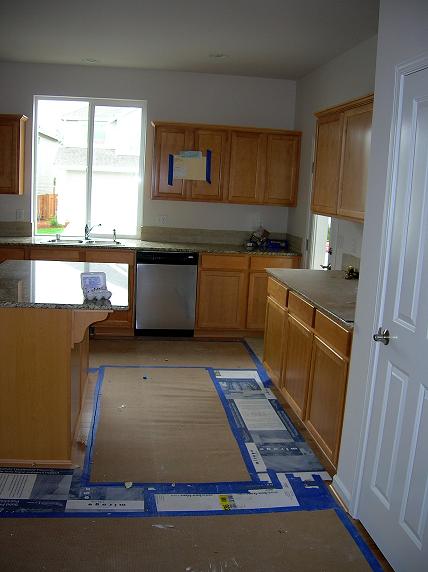 It's so big it wont fit in one picture! 🙂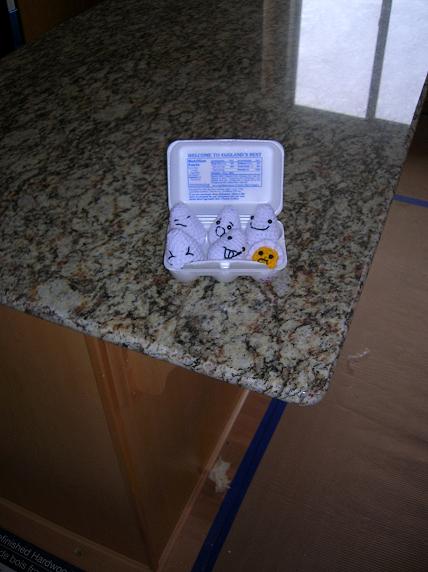 Here are the eggs modeling my island for you.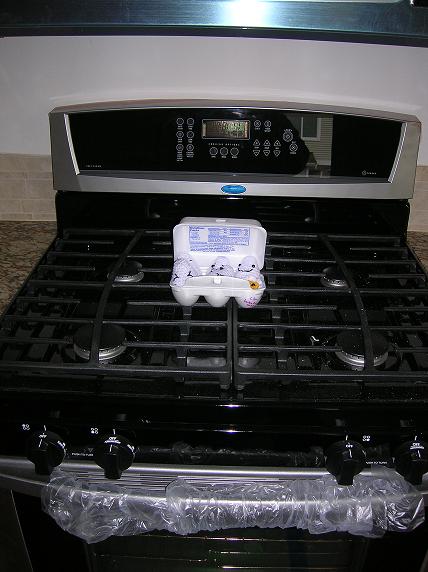 And here they are on my stove. We had a little mix up with the builder last week as they gave me an electric stove. The problem was quickly resolved and my gas range is in place now. I just can't go back to electric.
And there you have it. The eggs uneventful trip to the Pacific Northwest. I would have loved to have taken them a few places but instead they just watched a lot of hockey and helped me pack. They will be on there way to a new destination in just a couple of days…..who knows where that will be?